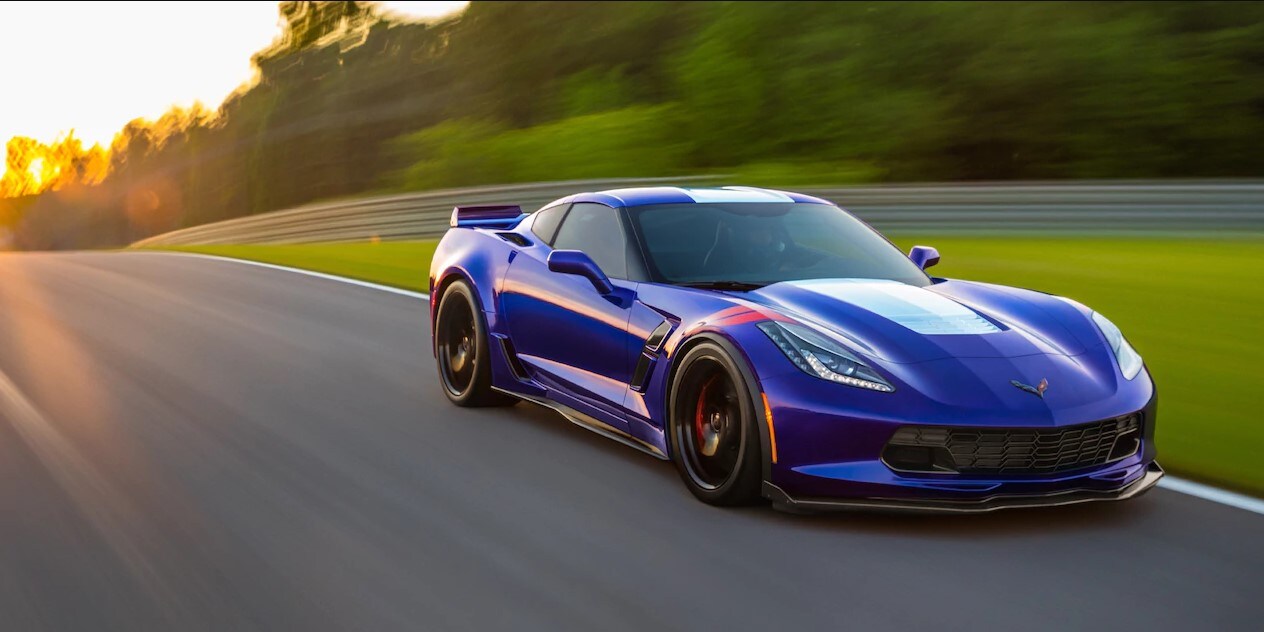 Car Dealerships in Portland on What Makes the 2018 Corvette an Aerodynamic Marvel
To celebrate 65 years of the Corvette and its close ties to the exhilarating sport of racing, Chevrolet went through great lengths in further refining its already superb performance. The Grand Sport, in particular, comes with a LT1 V8 engine that yields up to 460 horsepower and 465 lb.-ft. of max torque. It also goes from 0-60 in only 3.6 seconds. Another available trim with the LT4 V8 offers up to 650 horsepower and 650 lb.-ft. of torque as well, but speed and power are not the only things that makes the 2018 Corvette a beast on the track. Its sophisticated exterior design has quite a big impact on its abilities, too.
This popular sports car graces the showroom floors of car dealerships in and around Portland, Oregon with a fresh look that incorporates a patented active aerodynamic system. The system consists of several aerodynamic-aid elements that will help control the movement of ambient airflow relative to the vehicle body. These components would also adjust accordingly to the data fed into the system.
Carbon Fiber Architecture
Chevrolet engineers opted to use carbon-fiber for the architecture of the 2018 Corvette to make it lighter. This, along with sharper lines, an air dam, a splitter, a diffuser, a shutter and a design that favors a convertible top, contributes to overall aerodynamics. A Carbon Fiber Ground Effects package completes the whole set.
Wider Front Fenders
The 2018 Corvette now sports new Mesh grille and integrated front fender inserts that are wider compared to the last model. The front fenders increase the airflow for reduced drag at higher speeds. This also helps the car the ability to accommodate bigger wider wheels and tires needed for improved handling.
Adjustable Rear Spoiler
Making sure the a powerful sports car has a strong footing and good traction at incredible speeds is easier with an adjustable rear spoiler. Similar to the spoiler on the Z06, the 2018 Corvette's spoiler is mounted directly on the rear hatch. This computer controlled spoiler allows it to provide sufficient downforce whenever needed.
Everything about its design is specifically engineered to give the Corvette superior aerodynamic capabilities surpassing that of previous iterations and even some of its fiercest rivals. Most importantly, the new design honors the important part this model played in the history of racing. Take it out for a test drive at a nearby dealership and see for yourself why the Corvette remains as the king of the road.
About McLoughlin Chevrolet
Serving Portland, OR and the surrounding areas of Milwaukie, Beaverton and Hillsboro, McLoughlin Chevrolet is a leading dealership known for our Menu Value Pricing approach. We don't only offer a wide inventory of new and used cars, but we also ensure that our clients have all the information they need to become smart buyers. Our sales consultants and managers are also dedicated to getting our clients the lowest financial rates possible. McLoughlin Chevrolet also provides auto service to ensure that all clients drive away satisfied with the top-tier performance of their cars.
Sources:
Corvette Grand Sport, Chevrolet.com
2018 Chevy Corvette Grand Sport Review: Already Special, No Stickers Required, Motor1.com