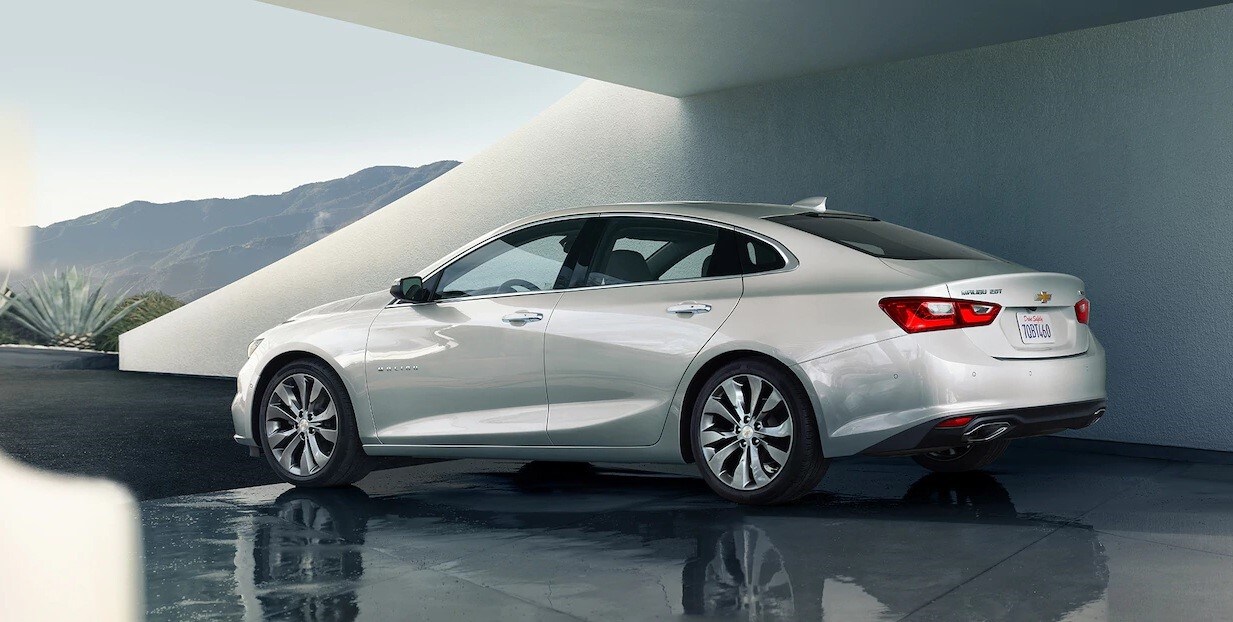 Many Americans tend to hold onto their cars for years on end. After all, with regular and thorough maintenance, many vehicles can easily serve owners well for ten years or even longer. This is especially true when the vehicle is from a respected manufacturer like Chevrolet.
However, there are times when an upgrade to a brand new car like the 2018 Chevrolet Malibu may be in your best interest. There are many advantages to upgrading to a brand new midsize family sedan from
auto dealerships
 : 
Improved Fuel Economy
The fuel economy of older vehicles tends to be lackluster. The 2018 Chevrolet Malibu has seen its fuel economy improved over previous models. It boasts a good EPA fuel economy of 27 mpg (city driving) and 36 mpg (highway driving). Those who want to maximize their fuel economy can also take advantage of Chevrolet's hybrid version of the vehicle, which boasts an impressive 49 mpg (city driving) and 43 mpg (highway driving). The hybrid Malibu also offers car owners a Driver Efficiency Gauge, allowing drivers to review how their driving habits impact the fuel efficiency of the vehicle.
Spacious Interior
If your family is starting to outgrow your current vehicle, you may want to upgrade to the 2018 Chevrolet Malibu to take advantage of its spacious interior. The front seats of the vehicle are quite spacious, while the space offered by the rear seats are generous, something taller passengers can appreciate. The seats are slightly firm, but still comfortable, offering great support for all occupants during long road trips. The cargo trunk also offers a good deal of space that can easily fit luggage for family vacations or large recreational equipment like golf clubs or baseball gear.
Strong Safety Rating
Older vehicles may not have many of the essential safety features that have become commonplace in today's vehicles. The 2018 Chevrolet Malibu was one of the Insurance Institute for Highway Safety's Top Safety Picks, scoring "Good" (the highest rating) in nearly every crash test. As with many modern vehicles, the Malibu comes with 4-Wheel ABS, rearview camera, automatic crash response, and other important safety features. It also offers an easy to use LATCH anchor points for families that still require the use of a child safety seat. Additional safety features can easily be included upon purchase and installed before you pick up the car.
Upgraded Driving Capabilities
The 2018 Chevrolet Malibu offers a smooth and composed drive, even when driven over choppy, rough roads. Sharp turns are rarely a problem despite the vehicle's size and it outclasses many other family sedans when it comes to its handling. The brakes are smooth and respondent, especially in emergency situations. On the other hand, acceleration is typical to other family sedans. However, the hybrid version is offers remarkably smooth acceleration to the point that many drivers forget they are driving a hybrid. Of course, it is still highly advised that you visit car dealerships and request a test drive.
About Mcloughlin Chevrolet:
Mcloughlin Chevrolet is one of the most trusted auto dealerships (A+ Rating from the Better Business Bureau) serving Portland and other nearby areas. We are your go-to source for the latest vehicles from Chevrolet, as well as fantastic used vehicles.
Sources:
Malibu, Chevrolet.com
2018 Chevrolet Malibu, m.ihs.org