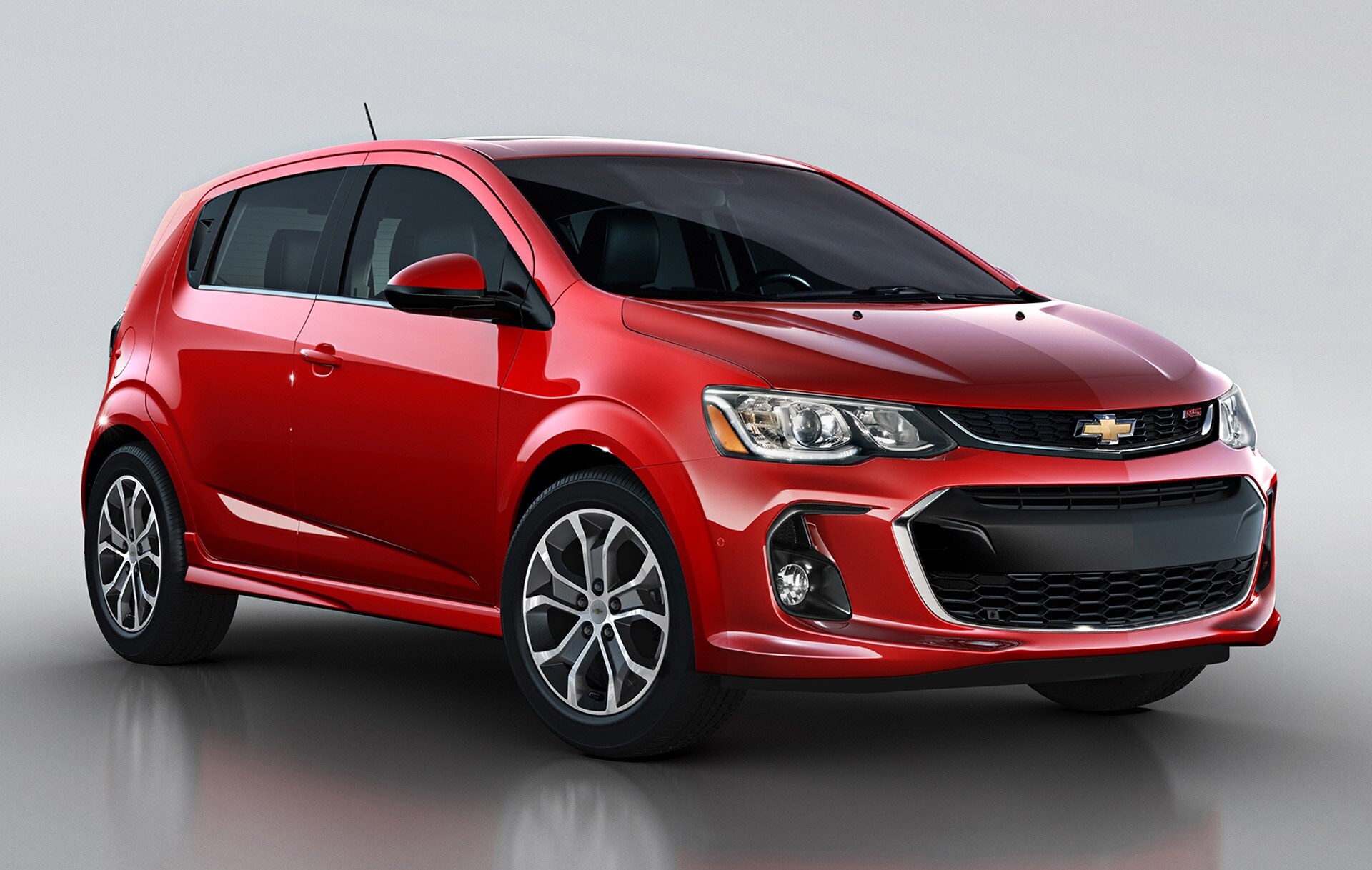 New Cars for Sale: Buyers Can't Go Wrong with the 2018 Chevrolet Sonic
As cities continue to grow, more and more properties are being constructed at a rapid pace. However, despite the development of residential and commercial properties, parking still seems to be a big issue in urban areas. This definitely holds true even in Portland, forcing many people to park their vehicles on the street.
With the lack of parking continuing to be an issue, subcompact cars like the 2018 Chevrolet Sonic are becoming popular new cars for sale, especially among first-time car owners. Thanks to the shape and size of this class, parking in small and tight spaces becomes much easier. Additionally, weaving through roads where cars are parked on both sides becomes much more manageable.
Of course, it isn't just the convenient size that makes the 2018 Chevrolet Sonic a popular choice in Portland and the surrounding areas. Here are several other advantages that Sonic owners enjoy:
Great Handling
Some people often note that driving a subcompact feels exactly like driving a smaller vehicle. This definitely isn't a problem with the 2018 Sonic. This is largely thanks to a good engine and its incredibly responsive electric power steering. In fact, many owners and reviewers claim that the Sonic is surprisingly as composed, sturdy, and strong as larger compact and sedans. Given this, it's not surprising that the Sonic was awarded the Most Dependable Small Car distinction by J.D. Power.  As it is with buying other new cars for sale, be sure to test drive the 2018 Sonic at a trusted dealership like Mcloughlin Chevrolet to see if you find the vehicle comfortable to maneuver
Good Fuel Efficiency
Smaller cars are well-known for their fantastic fuel economy ratings and the 2018 Chevrolet Sonic is no different. The 2018 Sonic boasts a good fuel efficiency rating of 28 miles per gallon for city driving and 37 miles per gallon for highway driving. Of course, fuel efficiency ratings vary based on the engine of your preferred trim. Granted: fuel economy isn't as glaring a topic as it was in the past thanks to affordable gasoline prices throughout the country. However, good fuel economy is always a welcome feature for car owners.
Ample Storage
The 2018 Chevrolet Sonic may be compact, but it's definitely big on storage. The cargo trunk is quite spacious for a vehicle in this class and is more than enough for small families, coming in at 14.9 cubic feet. This is larger than other popular options in this class, including the Toyota Corolla. In the event that you need more room for longer items like golf clubs, tents, and the like, the back row can easily be folded down to create 47.7 cubic feet of space.
Remarkable Safety
Safety is always a concern when it comes to vehicles and Chevrolet understands this perfectly. Those concerned about the safety of subcompacts will be happy to know that the 2018 Chevrolet Sonic is one of the safest and sturdiest subcompacts on the market. The car earned a "Good" rating (the highest rating) from the Insurance Institute for Highway Safety in every crash test. Built-in safety features include 10 airbags, electronic stability control, brake assist, antilock braking system, rear view camera, and more. Furthermore, additional safety features are remarkably affordable to have installed.
Integration of Technology
Naturally, it's the extra "bells and whistles" that get many buyers excited when viewing new cars for sale. The 2018 Chevrolet Sonic boasts Apple CarPlay™ or Android Auto™ as a standard feature in all variations of the Sonic. This is fantastic since majority of subcompacts only offer this feature as an added extra. Techy car owners can also opt to have 4G LTE Wi-Fi connection capable of up to seven simultaneous connections installed in the 2018 Sonic.
Sources:
Portland has created parking problems through bad planning (OPINION), oregonlive.com
2018 Sonic, chevrolet.com
2018 Chevrolet Sonic, iihs.org