When you are in the market for a used truck with serious off-roading capability, what you should be checking out is a Chevy Z71 model truck. Whether you want to conquer the urban trail or frequently drive to your favorite remote campground, this particular truck model can do it all while keeping you and your passenger safe and comfortable.
Just to give you a better idea, here are some features you can expect from available Chevy Z71 used trucks near Portland:
Automatic Locking Rear Differential
The automatic locking rear differential is designed to redirect power to the wheel with better traction almost instantaneously in case you find yourself in a low traction situation. This feature activates in just milliseconds to help you handle a muddy, wet or even snowy terrain. This is done by taking power from wheel with less grip and transferring it to the wheel with more traction.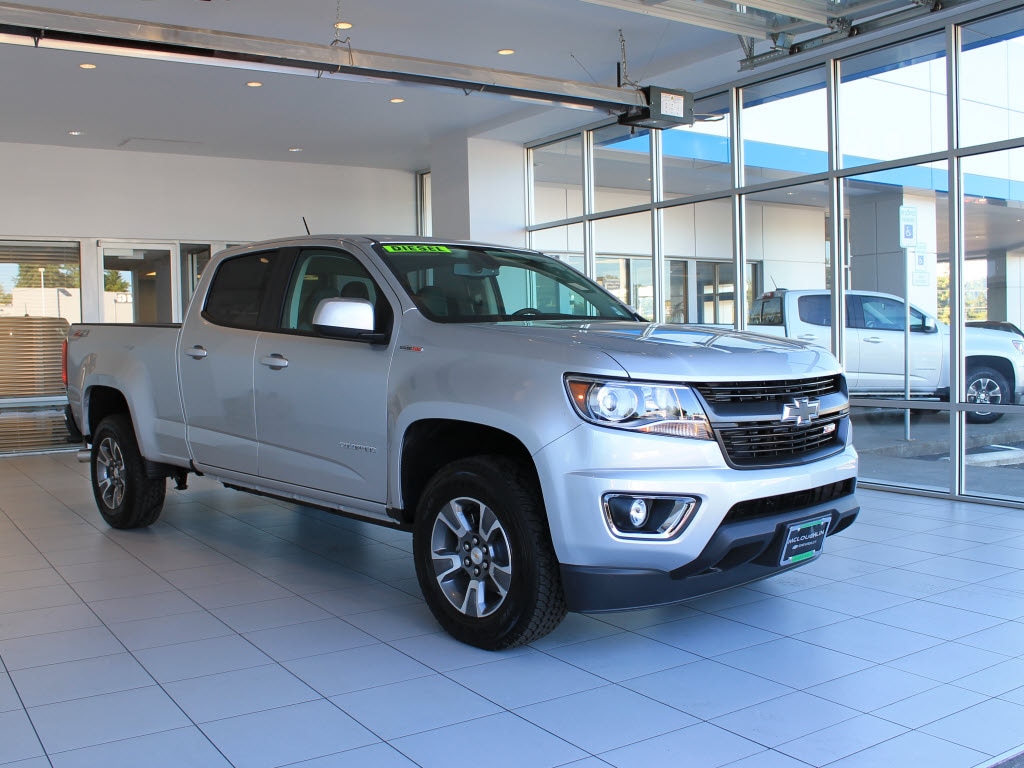 Hill Descent Control
There is also a hill Descent Control that allows you to take on the steepest of terrain more confidently. This system allows the truck to set and maintain a vehicle speed between 2 to 14 mph while you are descending a steep incline whether you are in the forward or reverse gear. Should you want to decrease or increase your speed as you descend, all you have to do is apply the brake pedal or accelerator. The adjusted speed will automatically become your new set speed. This ensures that you are in complete control the entire time.
Underbody Transfer Case Shield
When you like to drive through rough terrain, you need to make sure that the undercarriage of your truck is protected from rocks and other elements that can fly and hit the truck as you pass. That is why the Z71 model is equipped with an underbody transfer case shield. With this on, you can drive through any track and not worry about sustaining major damage.
110-Volt Power Outlet
Regardless of where you're headed, you need to make sure that there's a reliable power source inside your truck to charge your smartphone and other gadgets as needed. That's why the Z71 truck models come with a 110-volt power outlet.
Rear Vision Camera
It's always better when you can see clearly in the back especially when you're backing up. With a rear vision camera, you don't only get a view of the area behind you, you are also provided with dynamic grid lines that make parking a lot easier.
Because of all these features, it's certainly worth exploring the used truck market for Chevy Z71 models. Whether you are an off-roading enthusiast or looking to become one, it's the perfect choice for you. As always though, checking out a used Chevy Z71 truck is always better if you can visit the dealership and test drive the vehicle.
Sources:
TRACTION CONTROL AND STABILITRAK SYSTEMS, manualslib.com
THE 2015 SILVERADO, cdn.dealereprocess.net
2015 COLORADO UNDERBODY SHIELD, TRANSFER CASE SHIELD, shopchevyparts.comGM Unveils All-new 2014 Chevrolet Silverado and GMC Sierra, government-fleet.com