Few SUVs strike the right balance between size and drivability as the Chevrolet Tahoe. For its massiveness, this Chevy SUV is surprisingly nimble. The good news is that this is not the only good thing on offer in the SUV's latest iteration. Check out the review below and see why the 2018 Chevrolet Tahoe merits your visit at one of the best rated Chevrolet car dealerships in Portland, Oregon.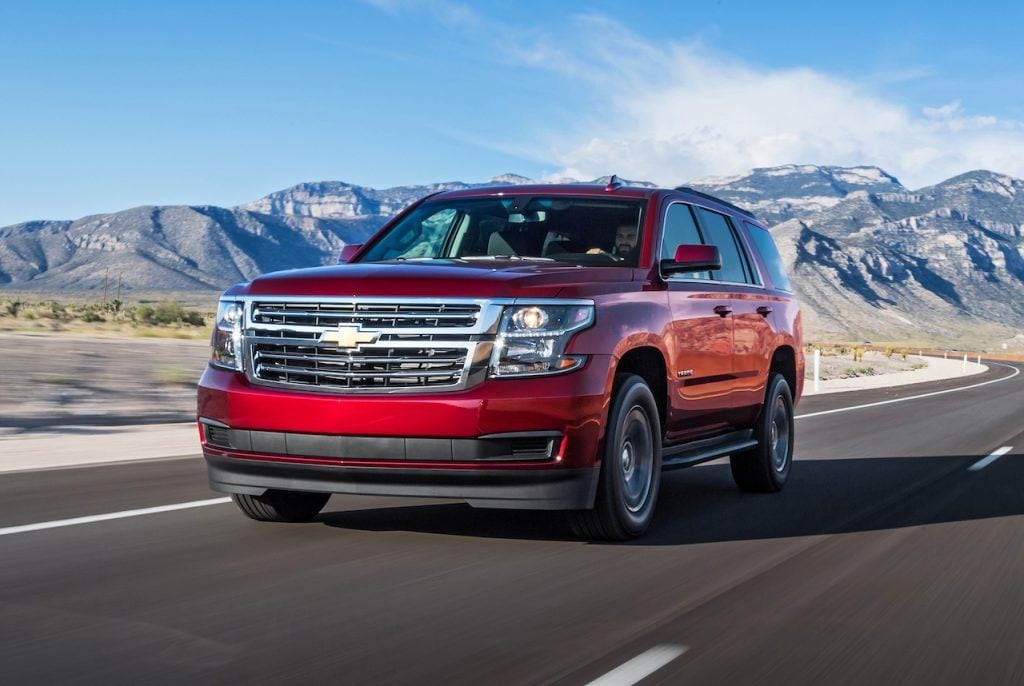 New for 2018
The Tahoe now comes equipped with a 6.2-liter V8 paired with 10-speed automatic gearbox. However, this powertrain is only available in the all-new Rally Sport Truck (RST) 6.2L Performance package. The mid-level LT trim RST retains the standard 5.3-liter V8 and 6-speed automatic pairing and adds blacked-out badging and 22-inch wheels for a sportier look. Meanwhile, the top trim Premier houses all the new features of the two trims named here.
The base LS trim gets a Custom Edition that does away with the third-row seat for more storage space. Other upgrades include a new fill-up alert for the tire-pressure monitor feature, and the new Satin Steel Metallic color, replacing 2017's Black Currant and Champagne Silver paints.
Performance and Fuel Economy
The base 5.3 liter engine delivers 355 hp and 383 lb-ft of torque. The bigger 6.2-liter V8 provides 420 hp and 460 lb-ft of power. As for EPA fuel economy ratings, the rear-drive 5.3L rates at 16 mpg for city driving and 23 mpg for the highway. The four-wheel drive version rates at 16 mpg city and 22 mpg highway. As for the 6.2L engine, fuel economy rates drop to 14 mpg city and 23 mpg highway for rear-drive models, and 14 mpg city/22 mpg highway for four-wheel drive ones.
Comfort
SUVs are not known for their quietness, but the latest Tahoe is as quiet as these vehicles can get. Generous space characterizes the first two seat rows. The third row seat feels a bit cramped, but choose a trim that eliminates the seat completely and you'll have plenty of space for your tools and equipment.
Safety
The National Highway Traffic Safety Administration (NHTSA) gave the 2018 Tahoe a four-out-of-five overall star rating. The SUV hasn't been crash-tested yet, but the Insurance Institute for Highway Safety (IIHS) handed the new Tahoe a Basic rating in the front crash prevention test for having a forward collision warning (FCW) feature. The FCW comes standard in all the trims. The LS trim adds low-speed automatic emergency braking, lane keeping assist, lane departure warning, and automatic high beam headlights to its list of safety features.
The LT Luxury and Premier grades add rear cross-traffic alert, lane change alert, and blind spot monitoring to its safety features. Adaptive cruise control is a sole Premier trim feature.
Utility
The Tahoe provides owners with 15.3 cu. ft. of cargo space when the third row is in place. Owners can expand that to 51.7 cu. ft. with the second row folded down. Fold both second and third row seats, and you get a whopping 94.7 cu. ft. of space behind the front seats. Towing capacity is up in this year's model, with the rear-drive 5.3L towing up to 8,600lb. and the four-wheel drive version at 8,400 lb. The 6.2L is a bit limited, at 8,400 for rear-drive models and 8,100 lb. for four-wheel-drive variants.
Ready to test drive a 2018 Chevrolet Tahoe for yourself? Drop by one of the Golden Bow Tie's official car dealerships in Portland, Oregon, such as Mcloughlin Chevrolet, and see what sitting behind the wheel of one of these luxury road behemoths can make you feel.
Source:
2018 CHEVROLET TAHOE REVIEW ON EDMUNDS.COM edmunds.com