With its 53-mile battery range, the 2018 Chevrolet Volt guarantees that drivers no longer have to stop by at the gas station as frequently. One full charge is enough to take you to and from your destination, with a few more miles to spare if you need to squeeze in some errands to your schedule. You can easily get up to 420 miles if you utilize both fuel and a full battery, but if you want to lay off the gas for a while and run solely on electricity, you'll have to make sure the Volt is always powered up. Fortunately, Chevrolet has made it easier for plug-in hybrid car owners to do this.
The 2018 Volt can be charged in two ways: through the standard 120-volt portable cord or the 240-volt charging unit from Chevrolet Accessories. Both are convenient options to top up your battery in the comfort of your own home.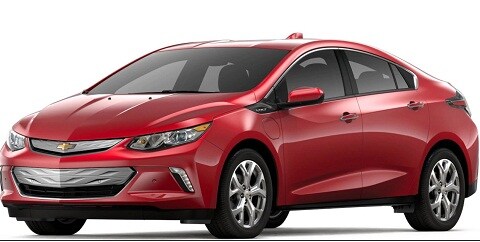 120-Volt vs. 240-Volt
Before getting into the details of each methods, it's important for users to learn their differences. Charging with the provided 120-volt portable cord is exactly the same as plugging in your everyday household appliances, such as TVs, coffee makers, toasters or vacuum cleaners. Standard sockets give off 1,300 watts or 1.3 kilowatts at maximum, which is what's referred to as "Level 1 Charging" for most electric cars.
On the other hand, the 240-volt charging unit, when professionally installed, allows users to reach "Level 2 Charging." 240-volt charging stations provide about five times more electricity, up to 6,600 watts or 6.6 kilowatts. It's similar to powering up the larger appliances in your home like the dishwasher and this results in faster charging.
Standard Charging with 120-Volt
Using the default 120-volt charger is as easy as plugging your Volt into a regular house socket in your garage. Each hour you leave your car hooked up to an outlet, you're putting in roughly 3 to 4 miles of range into it. It usually takes 12 hours of charging to get a full battery. If you plug it in the moment you get home and leave it there overnight, it should be ready for the road again in the morning. If it doesn't get a full charge, however, you can always just make a quick stop at the station and load up on enough fuel to get you through the day. Alternatively, you can also plug it in at the office so you'll have some juice for the journey home.
Installing a 240-Volt Charging Unit
For drivers who don't have the luxury of half a day's worth of charging or spare time for a quick trip to the gas station, investing in a 240-volt charging unit might be the best option. At Level 2 Charging, most hybrid cars can get up to 12 miles of range per hour. To get one, you can either buy an actual charging station/equipment or place an order at auto dealerships that can source genuine GM parts and accessories. Professional installation by a qualified electrician is strongly recommended especially since you might need to replace parts of your circuitry at home.
Still, you also have the option to look for Level 2 stations around your area. Most EV charging stations are strategically placed near workplaces, restaurants, retail stores and other places frequented by people. There are even mobile apps to help you find such stations, which work well with the 2018 Volt's smartphone integration feature.
Driving on pure electric miles is entirely possible if you know how to charge your 2018 Volt right. If you need a hands-on example or a live demonstration on using a 120-volt cord or a 240-volt charging unit, knowledgeable staff at your local Chevy dealership will be happy to assist you.
About McLoughlin Chevrolet
Serving Portland, OR and the surrounding areas of Milwaukie, Beaverton and Hillsboro, McLoughlin Chevrolet is a leading dealership known for our Menu Value Pricing approach. We don't only offer a wide inventory of new and used cars, but we also ensure that our clients have all the information they need to become smart buyers. Our sales consultants and managers are also dedicated to getting our clients the lowest financial rates possible.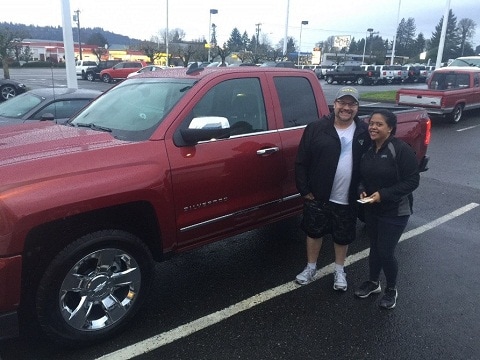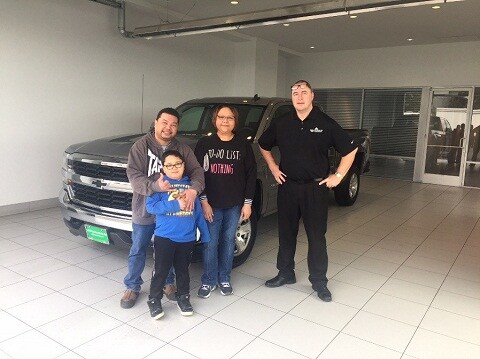 "CHANGING THE PERCEPTION OF THE CAR BUSINESS, ONE CUSTOMER AT A TIME" – YEON KIM (Sales Manager at Mcloughlin Chevrolet)
Sources:
2018 Chevrolet Volt Catalog, Chevrolet.com
The Complete Guide to Charging the Chevy Volt, ChargePoint.com