Over the last decade, more and more people around the United States have become more conscious of how our daily habits affect the environment. In response to this, many people in Portland and throughout the country have tried their best to reduce their carbon footprint. One of the most popular ways to do this today is to start driving a hybrid car.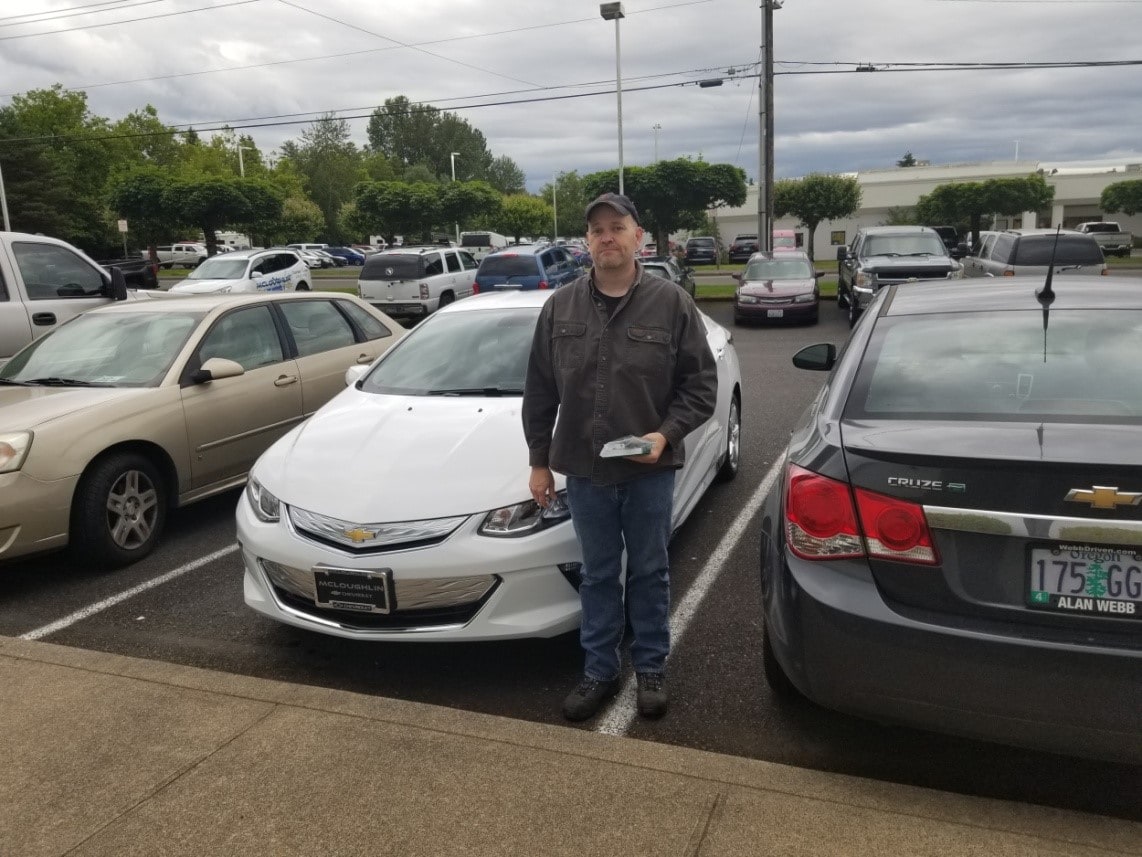 Hybrid cars have come a long way since they were initially introduced to the American market. Today, there are several fantastic hybrid cars to choose from - but if you are seriously shopping around for a new hybrid, then you definitely need to start your search with the 2018 Chevrolet Volt! Here are four reasons why the Chevy Volt should be on the top of your wish list.
Smooth Driving
One of the more common complaints many first-time hybrid car drivers have is that hybrids tend to handle a little rougher than a car that only runs on gasoline. This is not the case with the Chevy Volt. In fact, many car experts claim that the Chevy Volt one of the smoothest-driving plug-in hybrid cars on the market today. It accelerates from zero to 60 at an admirable 7.8 seconds when operating exclusively electricity and 7.5 seconds when using gasoline. Both marks are fantastic when compared to most other green cars. Simply put, the Volt is one of the easiest hybrid cars to drive.
Exceptional Mileage
Hybrid cars have always been known for fantastic mileage, but Chevrolet has outdone itself with the Volt. The 2018 Volt can easily clear approximately 106 mpg-e on battery power alone, which is more than double than that of the Prius Prime, one of Volt's main competitors. When engaging in hybrid more, the Volt runs for 420 miles on a full tank of gasoline and a fully charged battery. Thanks to its fuel economy, the Chevy Volt is a fantastic choice for those who enjoy long drives and road trips.
Superior Safety Ratings
Safety must always be a key consideration whenever you purchase a car, regardless of whether you are buying a traditional car or a hybrid car. The Chevy Volt is one of the safest hybrid cars around, earning a perfect 5-star crash test rating from The National Highway Traffic Safety Administration and a rating of "Good" across the board from the Insurance Institute for Highway Safety. Both scores are noteworthy due to the changes to crash test and rating guidelines back in 2011. The Chevy Volt is the very first hybrid compact to earn a coveted 5-star rating from The National Highway Traffic Safety Administration.
Amazing Standard Infotainment Systems
Some car buyers like to look at extra features as a sort of tie-breaker between two cars they are interested in. If you are a tech-savvy car buyer, you'll love the Chevy Volt. It comes standard with Apple CarPlay/Android Auto, Bluetooth, two USB ports, satellite radio, and a WiFi hot spot feature. The Volt also comes with Chevrolet's MyLink infotainment system (8-inch screen). This is significant because a handful of these features are often found as optional inclusions in other models. Those looking to add even more features can choose to have wireless charging ports, navigation systems, and even an eight-speaker Bose audio system added.
Sources:
2018 Chevrolet Volt, cars.usnews.com
Chevrolet Volt Scores Five-Star Safety Rating, autotrader.com
2018 Chevrolet Volt, iihs.org