It is no secret that Americans throughout Portland and the rest of the country have a longstanding love affair with pickup trucks. After all, the size, functionality, and power that trucks offer is definitely attractive both for work and leisure.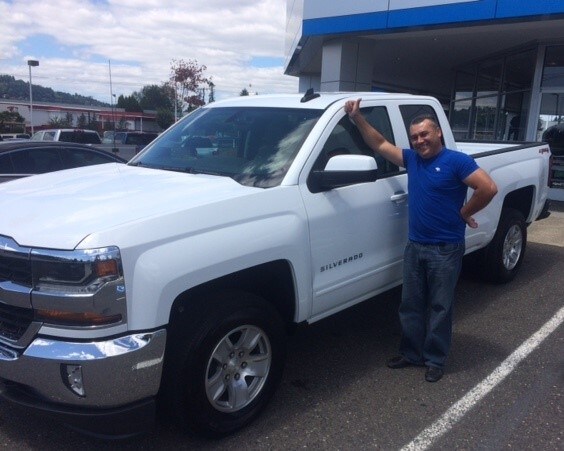 Buying Tips
If this is the first time you'll be buying a pickup truck, you may feel a little lost due to the various dieseltrucks available. In this case, make sure you carefully read this First-Time Buyer's Guide to help you find the perfect truck for your needs and budget:
Purpose of the Truck
Start off by asking yourself why you want a pickup truck in the first place. There are many reasons why someone would want to invest in diesel trucks, from helping transport products for business or hauling a trailer for a camping trip. Understanding why you want a pickup truck can easily help narrow down your options, allowing you to focus on models that are best suited for your purposes.
Get Pre-approved for a Car Loan
Of course, the desirability and power of diesel trucks come with a larger price tag. In many cases, buyers will need to secure a car loan to help pay for the pickup truck of their dreams. Just like buying a sedan or SUV, make sure you are pre-approved for a car loan prior to visiting trusted dealerships like McLoughlin Chevrolet. This will help you set your budget, as well as allow you to act quickly once you've found the perfect truck.
Maintenance
One of the best things about owning a pickup truck is its rugged durability. It isn't uncommon to see "forever trucks" that have been with a family for several generation still running in great condition. Alternatively, this also means you can often get good resale value after a few years if you want to upgrade to a newer model. Of course, both require proper maintenance to achieve. Here are a few things you should keep in mind:
Keep an Eye on Your Fluid Levels
This isn't just about changing out your motor oil every 7,500 miles. A pickup truck relies on a bevy of fluids to keep it running smoothly. Familiarize yourself the different types of fluid such as coolant, brake fluid, and transmission fluid, as well as what they do for your truck. Take the time to learn how to read your fluid levels and make sure you have a mechanic top off your fluid levels whenever you run low.
Have the Underside Washed
Many pickup truck owners take their vehicles off-road on a regular basis. This shouldn't pose a problem since these robust vehicles were designed to do just that. However, set aside some time to clean the underside of your truck. Off-road driving tends to splatter a ridiculous amount of mud on the undercarriage of your truck, which may eventually lead to corrosion. If you don't have the time to do it yourself, at least set aside the time to take your truck to a car wash that offers underwashing services.
Don't Miss Annual Preventive Maintenance
Why wait for something to break if you can take steps to prevent a part from breaking in the first place? Many respected Chevrolet dealerships will have an on-site service center, so inquire about preventive maintenance plans before you purchase your Chevy truck. Following your preventive maintenance plan religiously can easily keep your truck on the road for decades, as well as help you avoid finding yourself stuck on the side of the road due to a broken part.
All of these tips may be a little difficult to digest in one go. Don't stress yourself out too much trying to memorize every point. Buying your first diesel truck is an exciting time, so let yourself get excited about the prospect of driving home in a brand new truck. Overall, as long as you make informed purchasing decisions, you'll definitely fall in love with the truck that you end up choosing.
Sources:
5 Tips for First-Time Pickup Buyers, news.pickuptrucks.com
7 Steps to Buying a Pickup Truck, edmunds.com