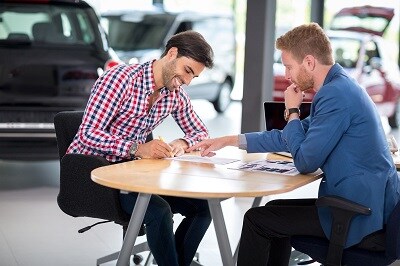 Tips on Improving Your Chances at Getting Approved for Auto Loans for Bad Credit
Having bad credit is bad news primarily because it can affect your financial credibility. Any plans of making major purchases will have to be put on hold until you rehabilitate your credit scores, because otherwise, lenders will not be as willing to help you out.
Then again, that's precisely the thing that people most often overlook: lenders will not be as willing to help you out—only. Having bad credit does not automatically disqualify you from making a loan. In fact, you can still have a go at it and try, although you just have to manage your expectations and brace yourself for a rejection. Still, know that there are those lending institutions or entities that do provide assistance for people in need of a good loan, but have bad credit.
Should you ever find yourself in this situation, know that there is still hope for you. Here are some simple but effective steps to help you get approved for auto loans for bad credit.
Clear Your Debts
These debts are what brought you to this situation in the first place; get started on working to chip at them even little by little. Credit report agencies tend to look at financial activity within a particular time period, so for sure it's not just the fact that you paid your utilities on time last month that would convince them you're going to be responsible with their loan.
While most people will obsess with clearing the major debts first, it is a lot more ideal if you go for the smaller ones first. That way, you can clear the way for the big ticket item loans. Although you may be focusing on smaller accounts initially, this can already have a significant impact on how your debt profile looks like.
Minimize Expenses
In the meantime, while you're still working on chipping away at your debts, minimize the expenses that you incur. Remember, although you may be approved for the loan, it still won't likely be as big as what you could have received if you had good credit ratings. You can, however, increase your chances at getting a better approval rate if you prioritize clearing your debts and keeping your expenses low. This way, you don't end up going into a cycle of paying off your debts only so you can add more to it. At the same time, you're sure to have better chances at saving money for your car, which can definitely help you in purchasing the vehicle you need or prefer.
Work with a Car Dealership
Car dealerships may not be the first thing that comes to mind when you talk of car loans, but actually, they can prove very helpful in this aspect. Reputable establishments will usually have a finance department—or are related or associated with one—that can help with the assessment of your lending status.
Apart from getting you in touch with the proper agencies and channels, they can also ease the burden of paying the instalments by breaking it down further to ensure affordability. As an added tip, keep in mind that you should preferably offer a bigger down payment so that the interest will be lower, and thus the instalment payments will be a lot easier to manage for you.
This is also why you should work with a car dealership like McLoughlin Chevrolet. These professionals can help you make a better informed decision as to what steps you'll need to take next. They can also help you set a realistic budget for your purchase so that you can take out a loan that's reasonably payable for you within a set period of time.
Sources:
How to Get a Car Loan with Bad Credit. Bankrate.com.
How to get a Car Loan with Bad Credit. USNews.com.