Mr. and Mrs. Elbert 2018 Chevy Cruze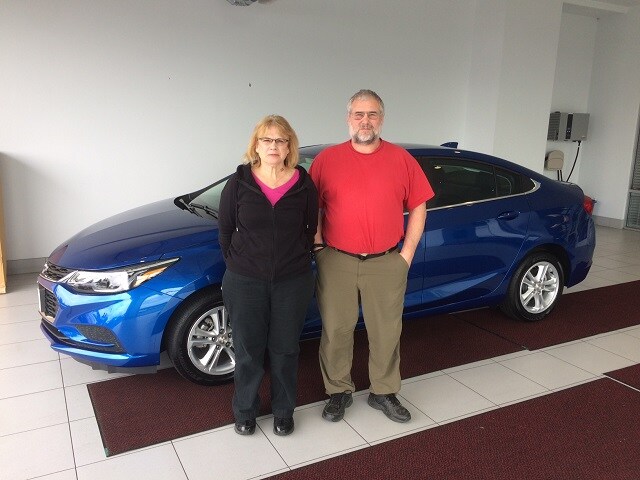 Mr and Mrs Redinger 2018 Tahoe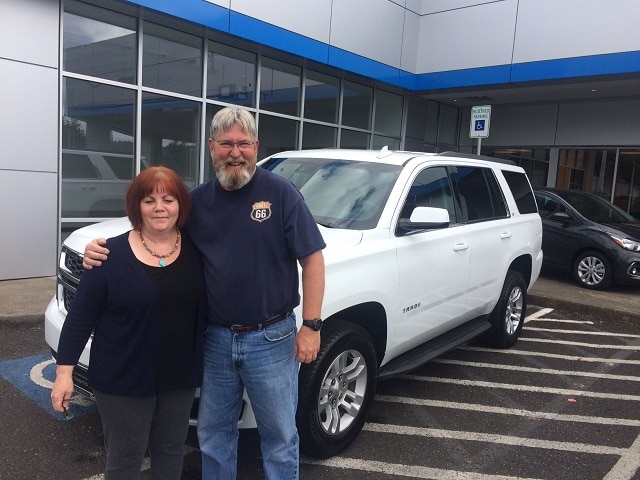 Chris Lewis 17 Nissan Rogue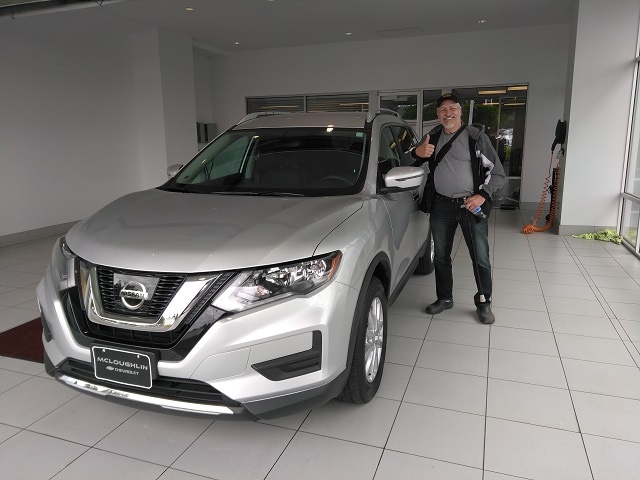 18 Silverado Elana Pacheco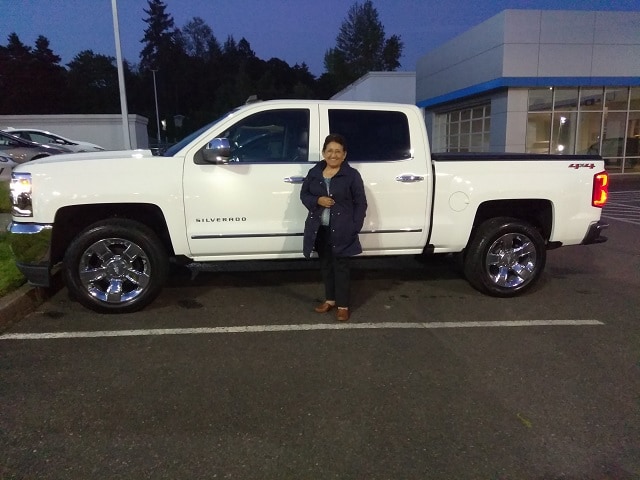 Jay Harlot 2018 Bolt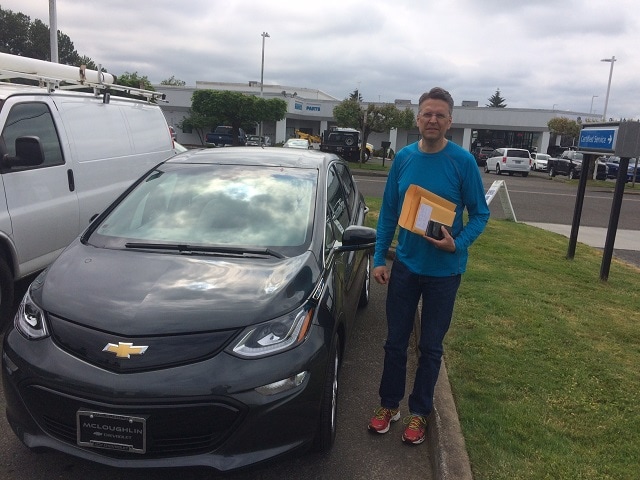 Mr and Mrs Ebel 2011 Ford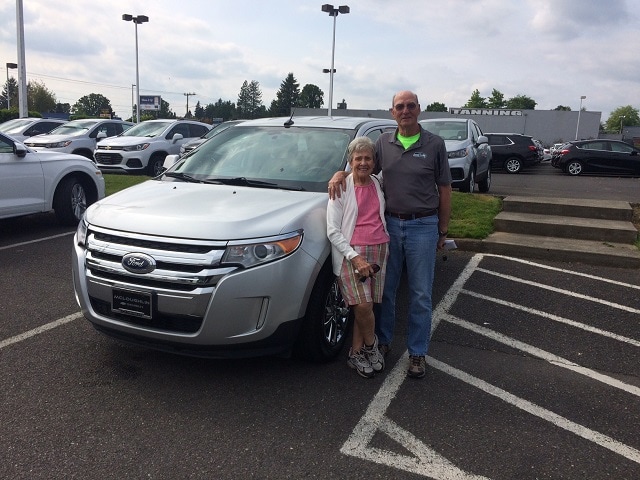 Baeuerlen family 2017 Ford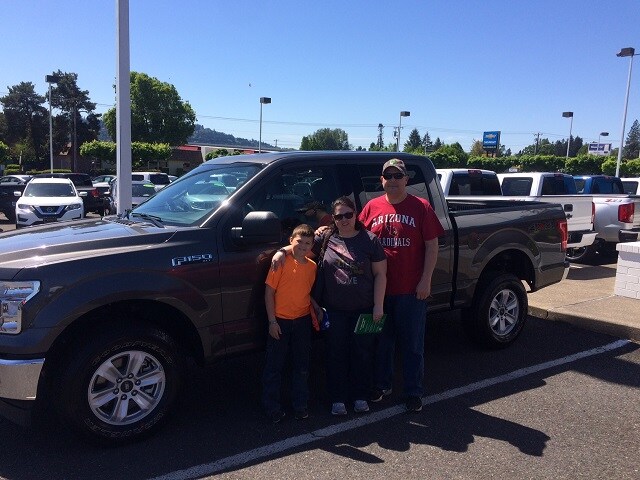 Anderson family 2017 GMC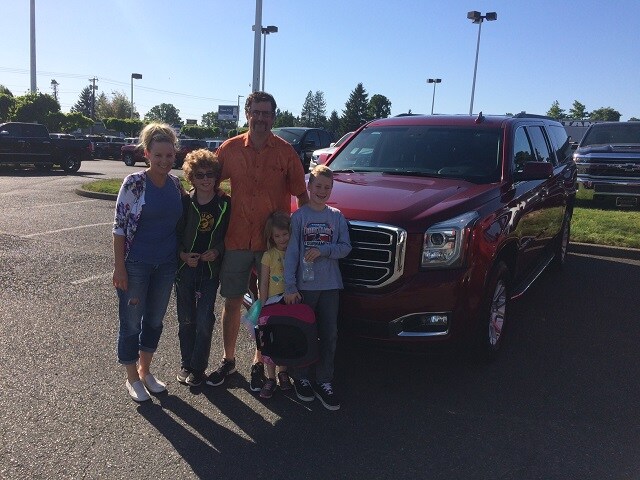 Christopher spender 2018 Silverado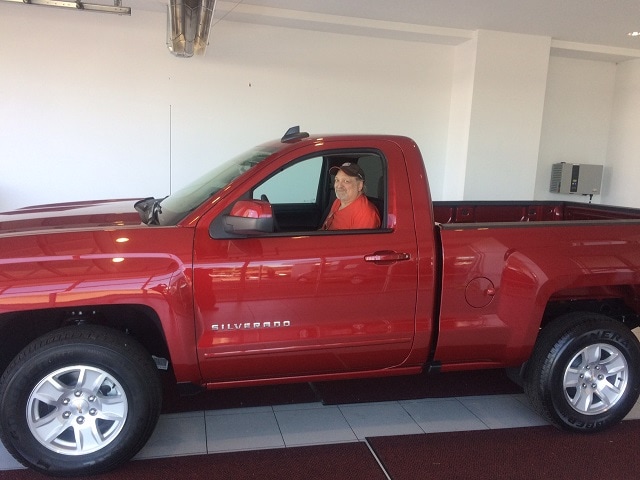 Denise and Steven Axtell 2018 Chevy Colorado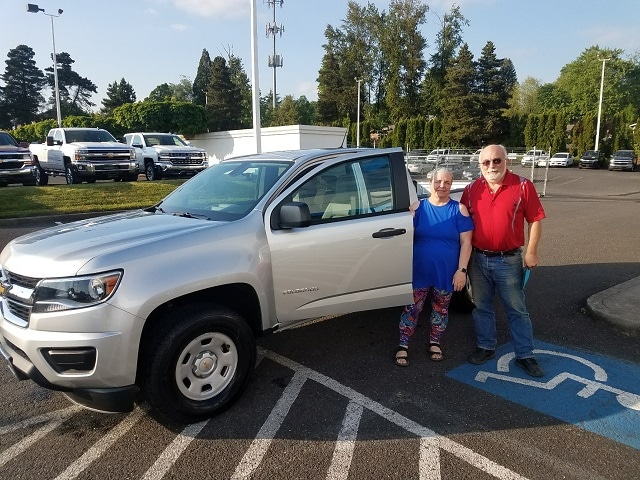 Jason Stallings 2016 Hyundai Accent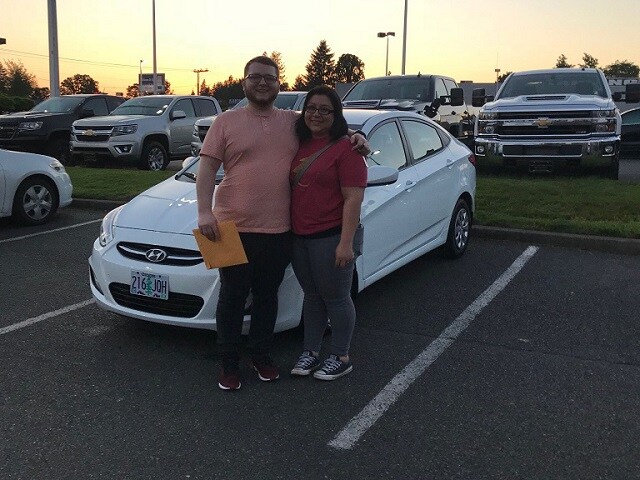 Elizabeth Kahl "Congratulations on your first car" 2012 Honda Fit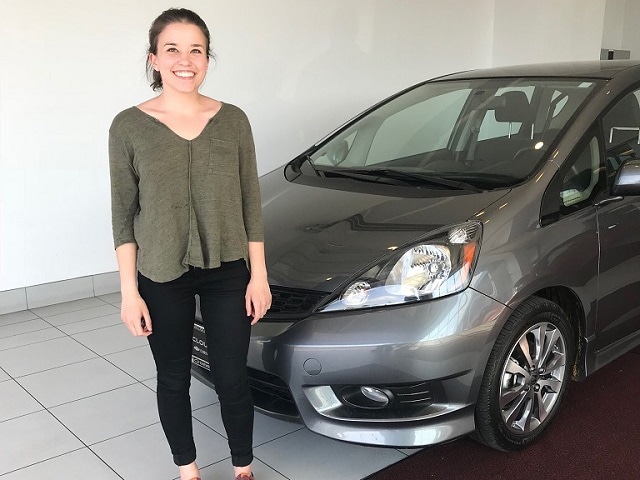 Bush family 2011 Mitsubishi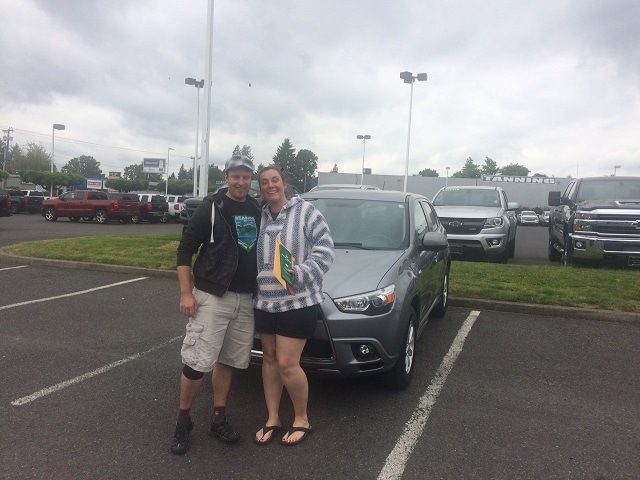 18 Silverado Tracy Gangwish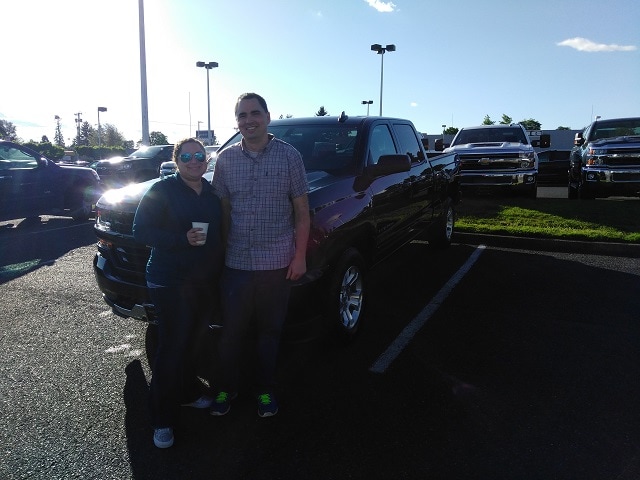 Eric Johns 18 Silverado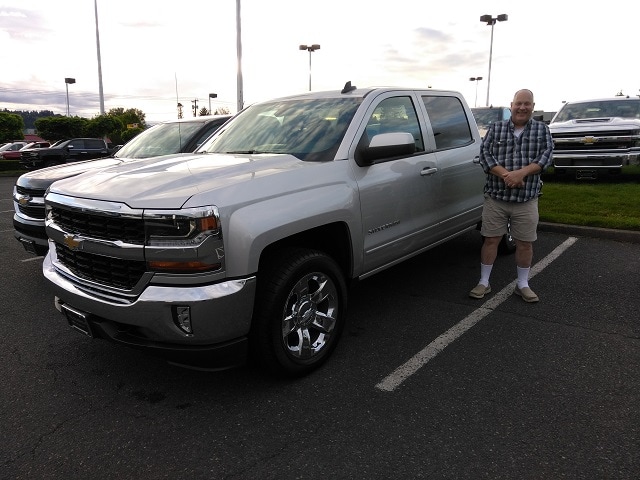 Julia Pierce 18 Trax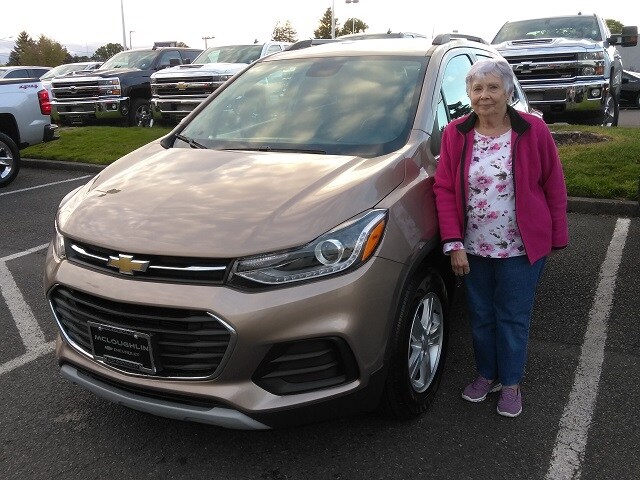 James Hefflinger 18 Traverse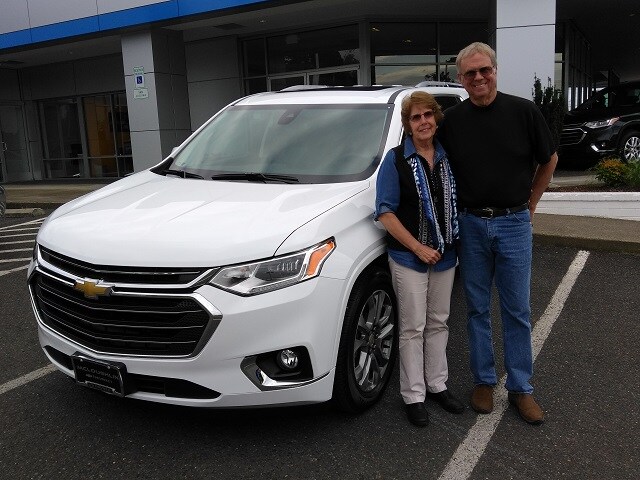 April Amundson 2015 GMC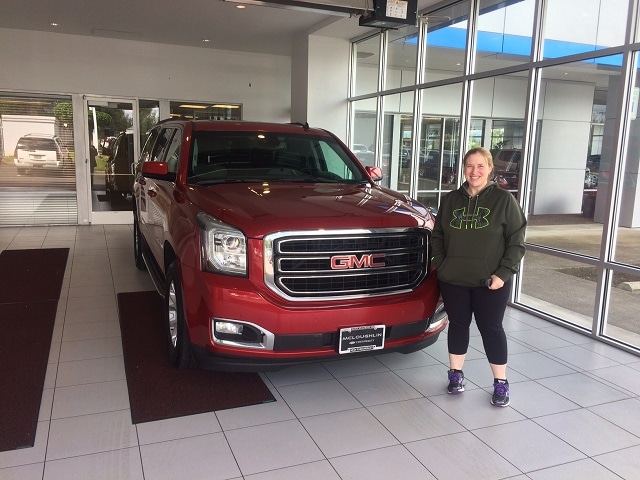 William bought a Ford F-150 platinum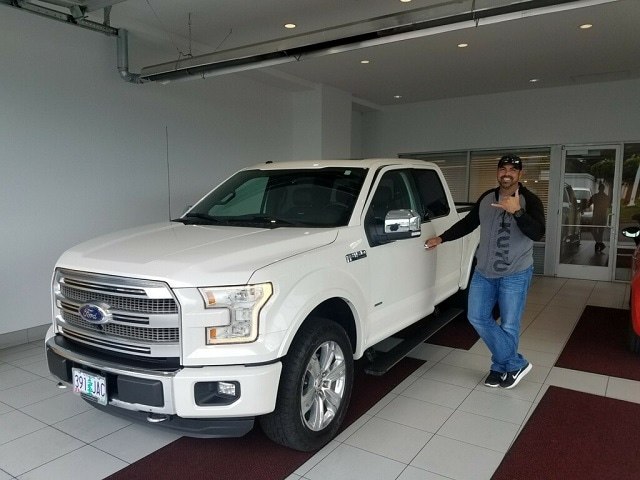 Pfeifer Family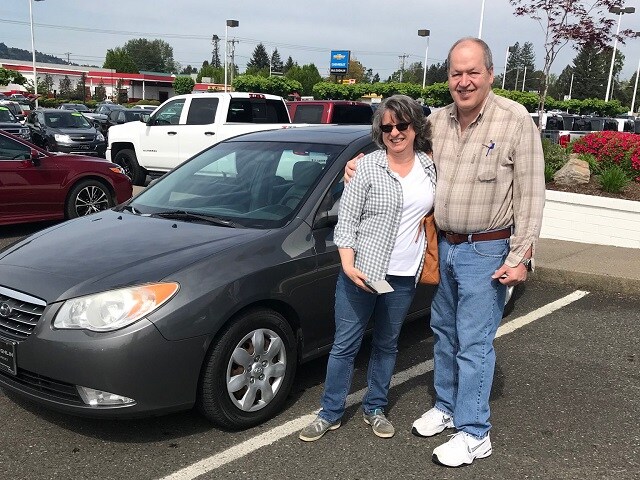 Ayala family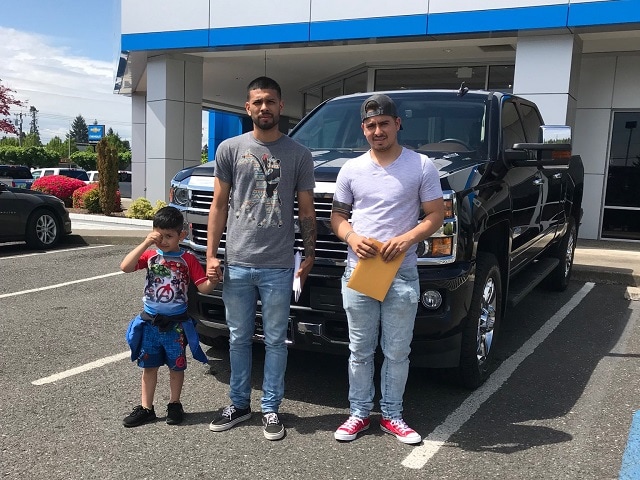 Jaime Espenel 2017 Chevy Suburban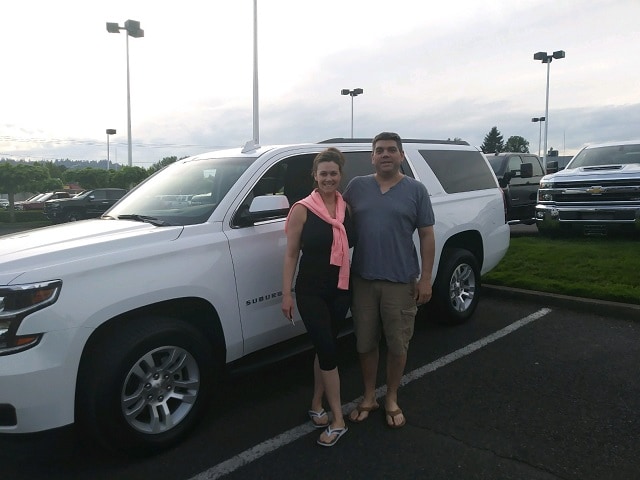 Eric Tutt New Silverado!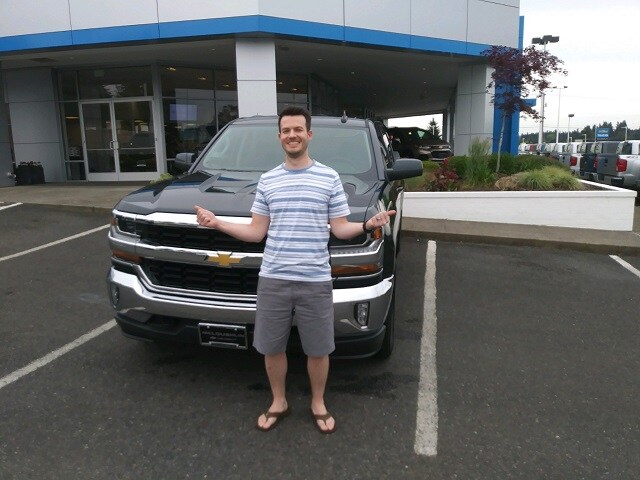 Johnston family 2012 Toyota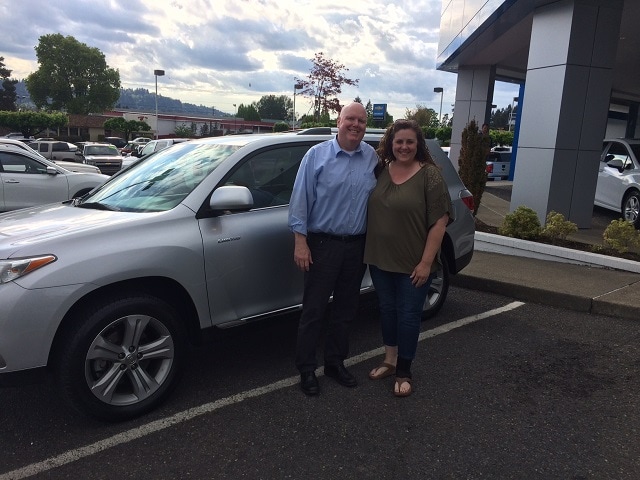 Jim and Paulette Hefflinger 2018 Traverse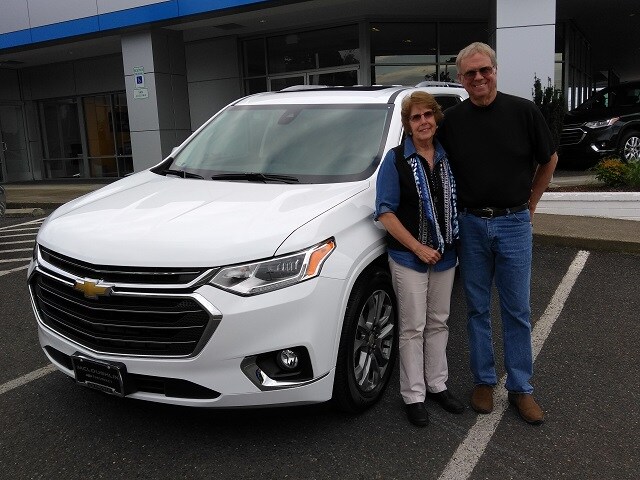 Heal family 2017 Corvette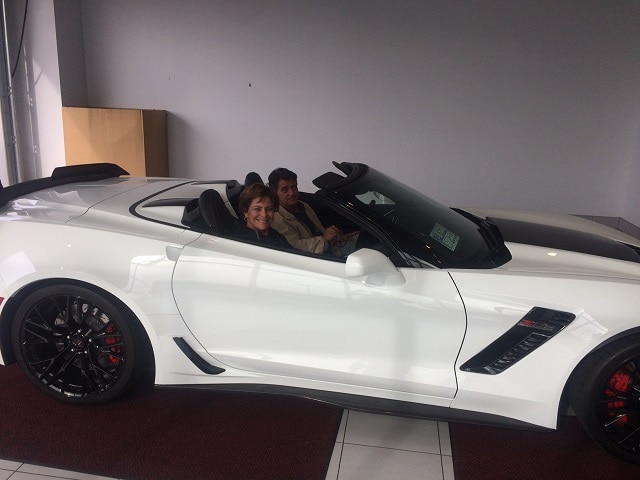 Jeffrey Welch 2018 Silverado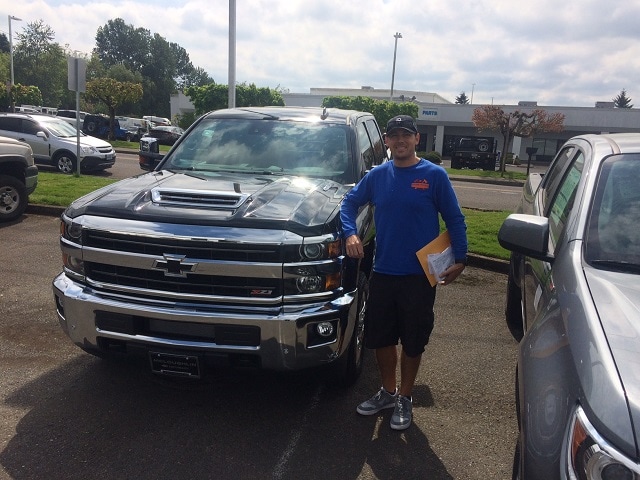 Ye wang and dad 2017 Silverado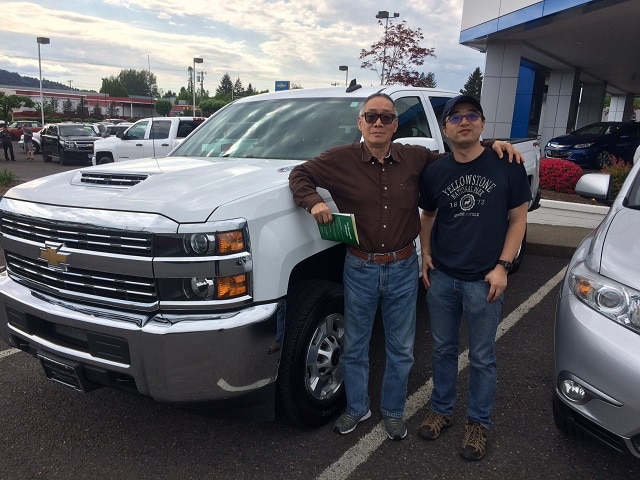 Russell Keith and family 2018 Chevy Cruze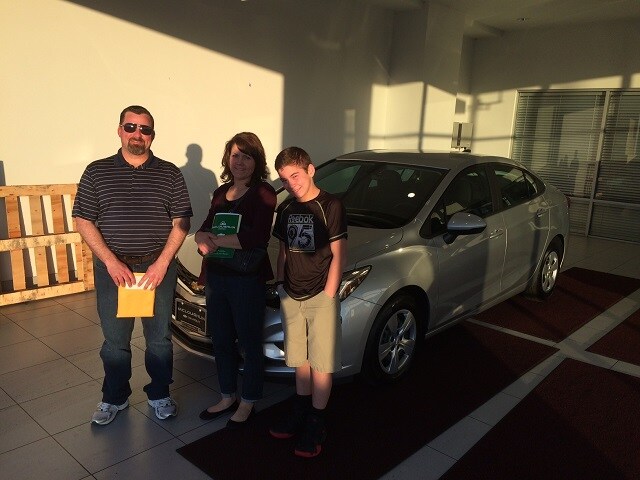 Jon Opperud and daughter 2018 Chevrolet Equinox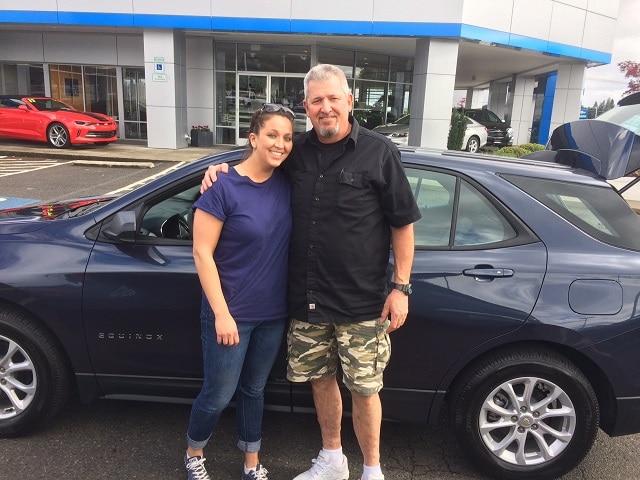 Richard Hindman 2018 Chevy Volt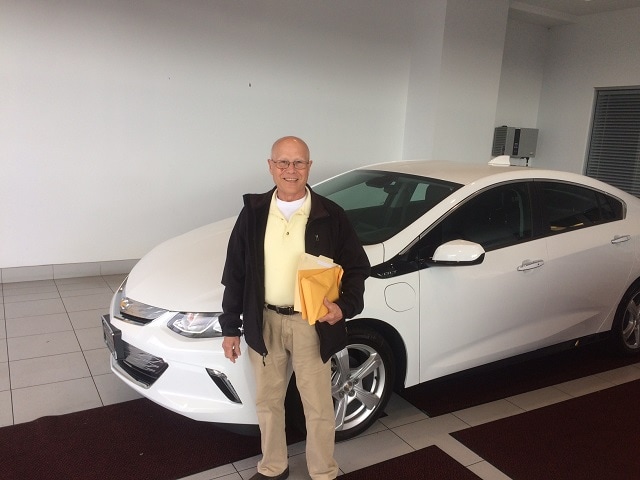 Jerry Wade 2017 Chevy Camaro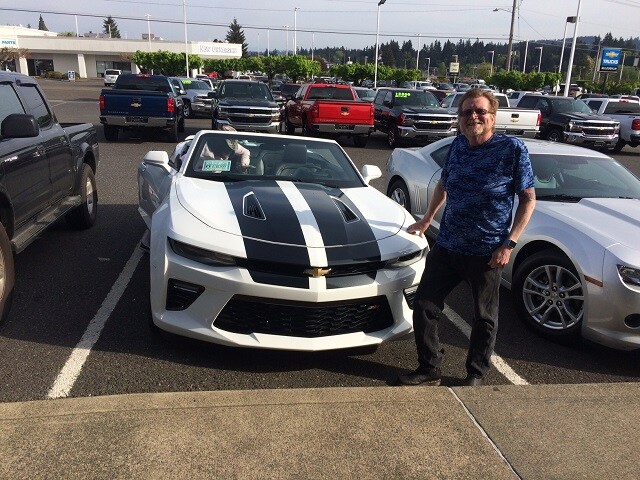 Dan Owens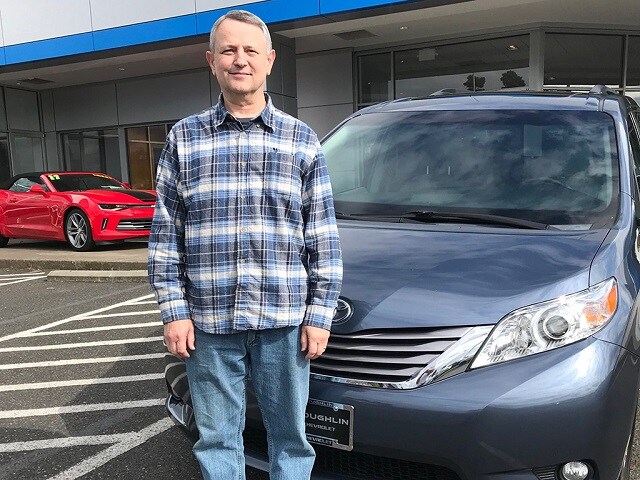 Koski family 2018 Chevy Silverado 1500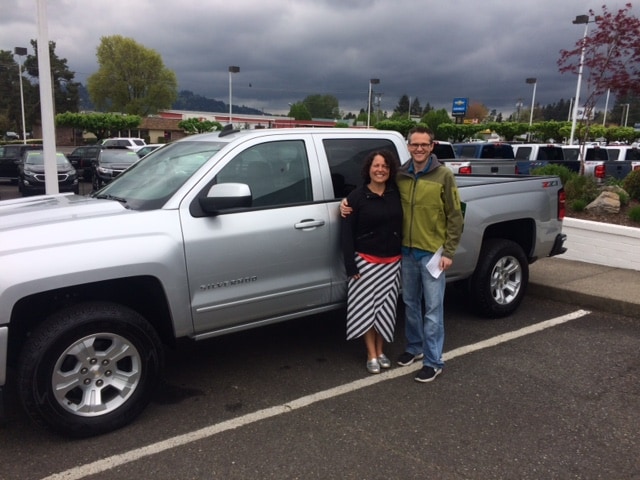 Moss family 2009 Honda Accord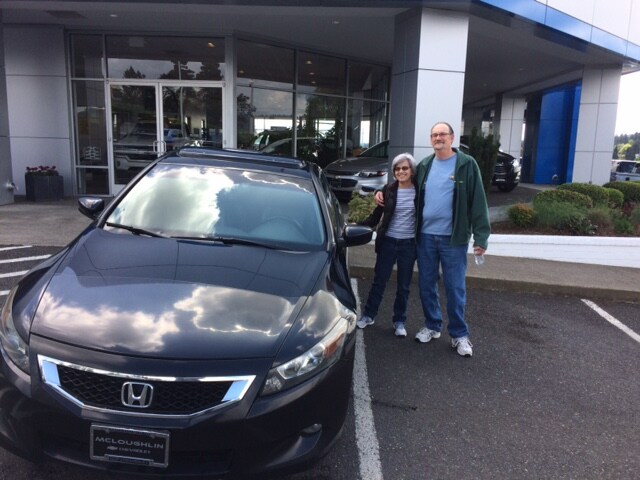 Louis McGaha 2013 Ford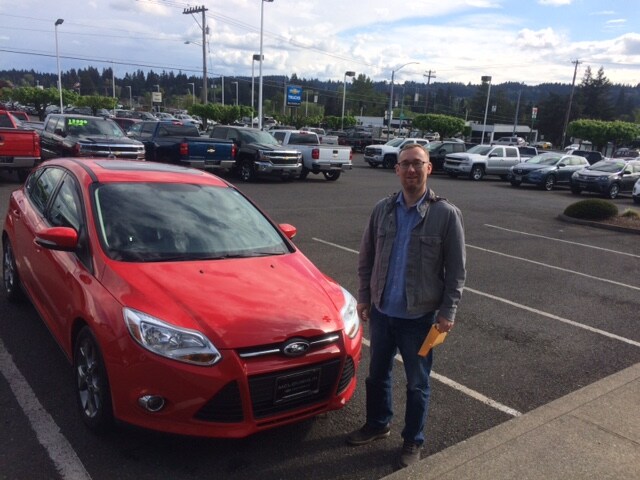 Miller Family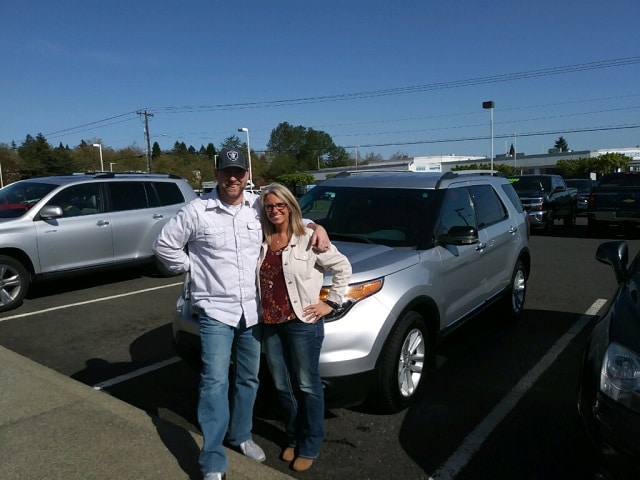 Tyler Wilkins 06 Acura MDX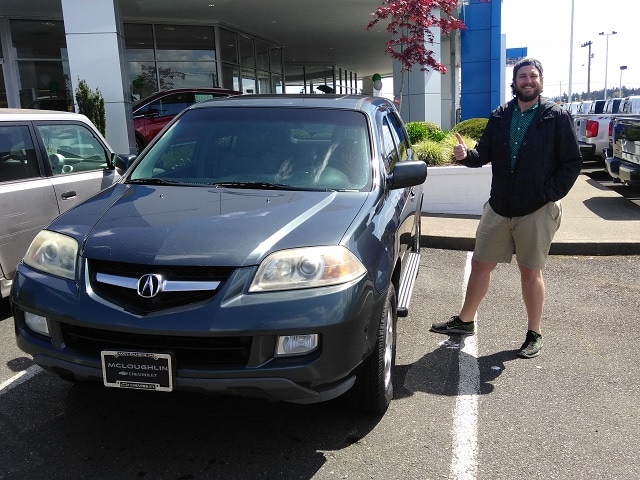 Karyn Ryan 2017 Jeep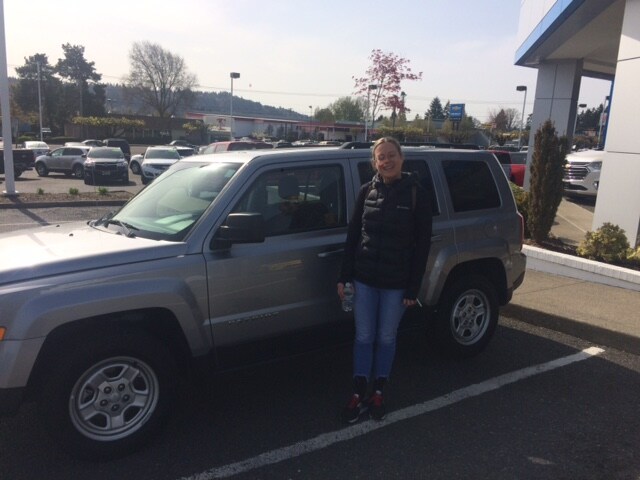 Briana Bard 2016 Hyundai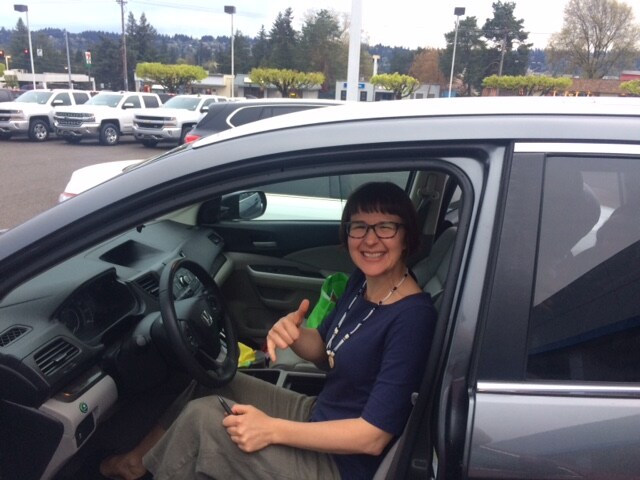 Barr family 2007 Mazda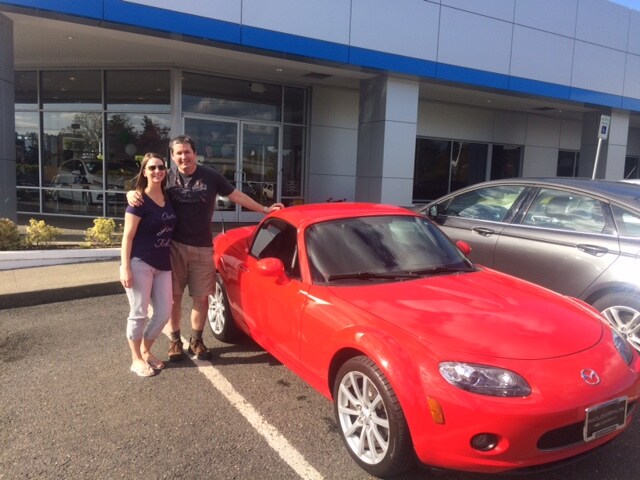 Mr. Leibbrandt on his brand new Silverado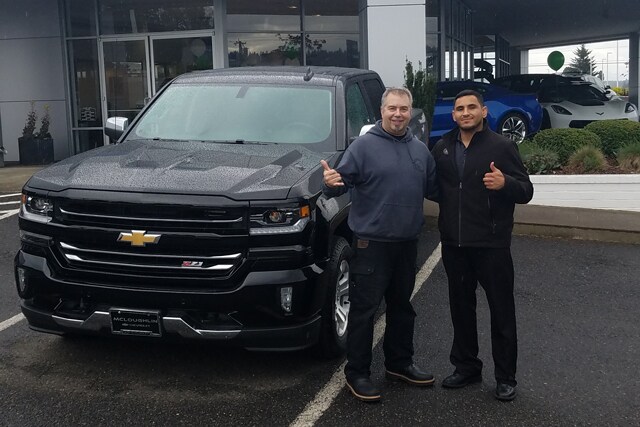 Dotty JR on his Chevy Colorado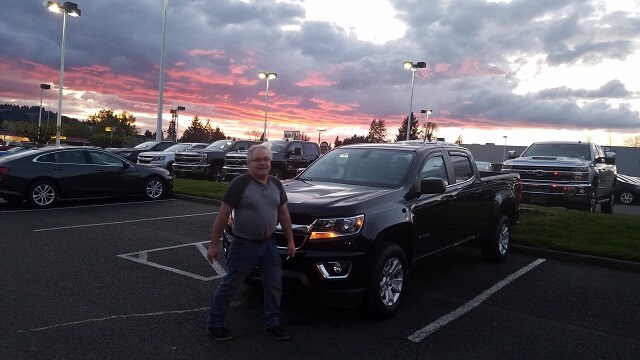 Cade family on there new Bolt EV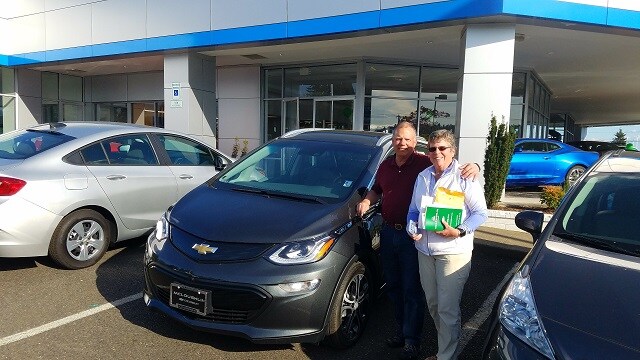 Kirby on her new Chevy Cruze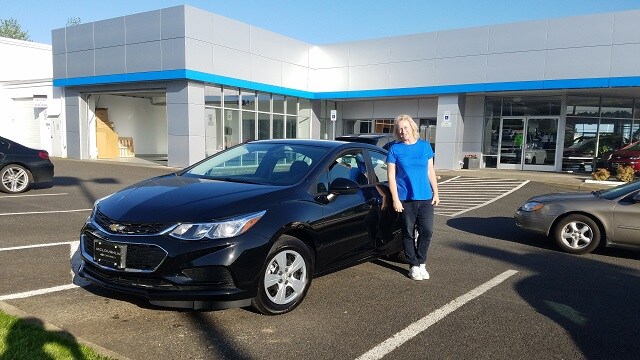 Ezra Constante Gonzalez 2012 Kia Optima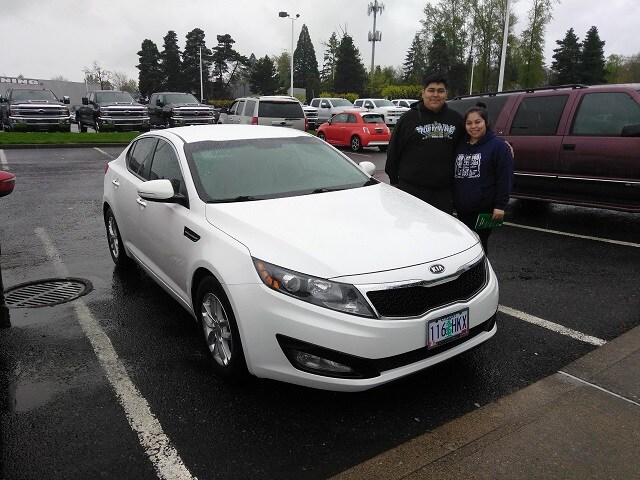 Danniel Schoor 2018 Chevrolet Volt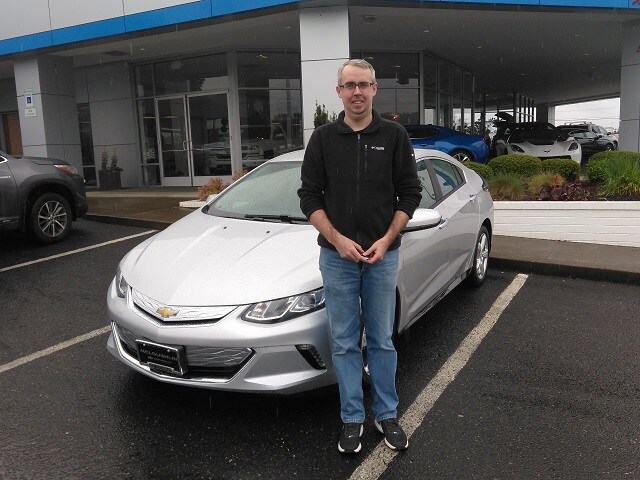 John and Judy Argetsinger 2016 Hyundai Accent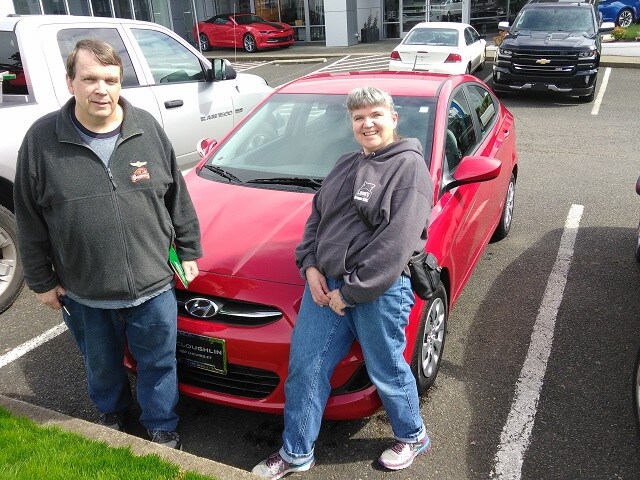 Mr. and Mrs Holmes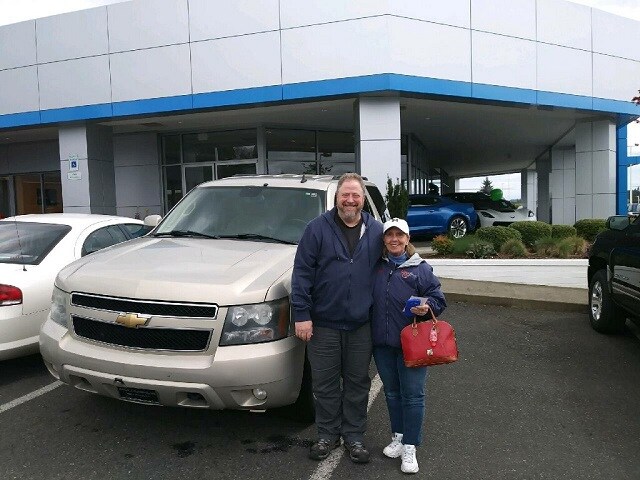 Ramu & Giselle Abu-Sitta 2010 Dodge Grand Caravan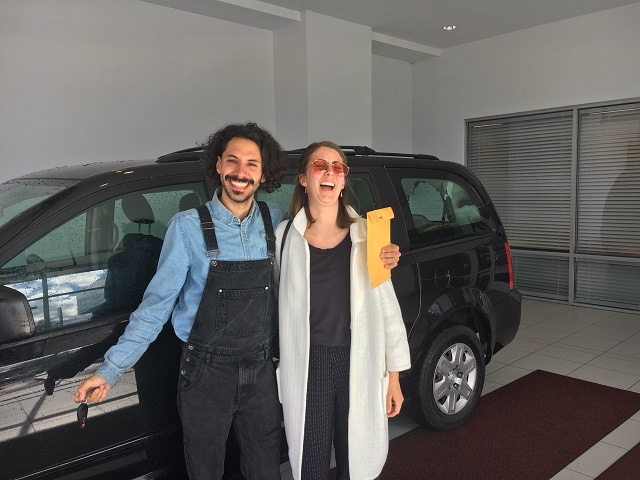 Kaz Hale 2018 Chevrolet Equinox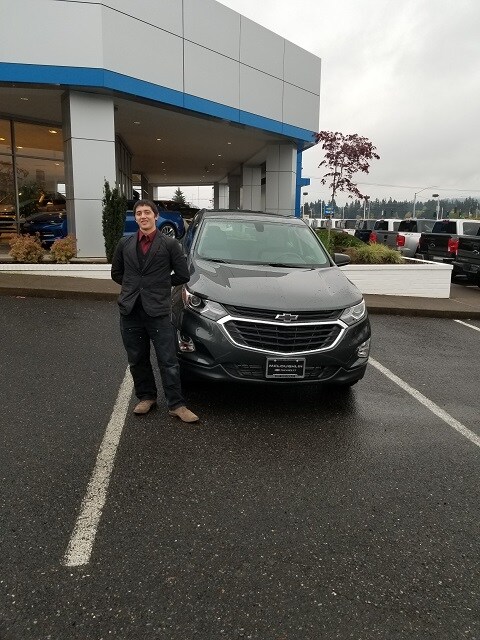 Alex Frazier 2003 Toyota Camry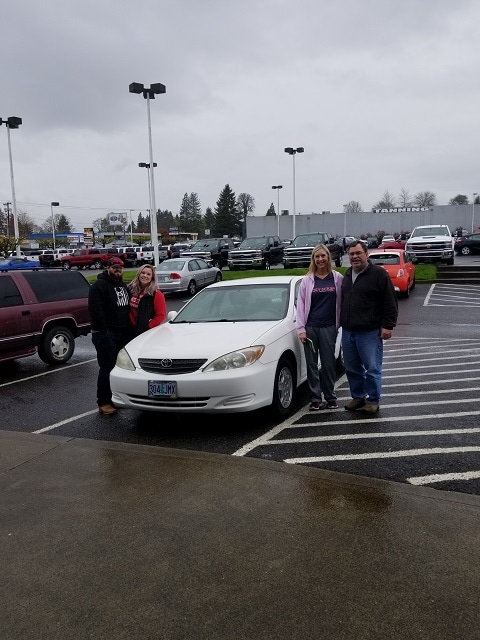 Nicholas Laplante 2018 Chevrolet Silverado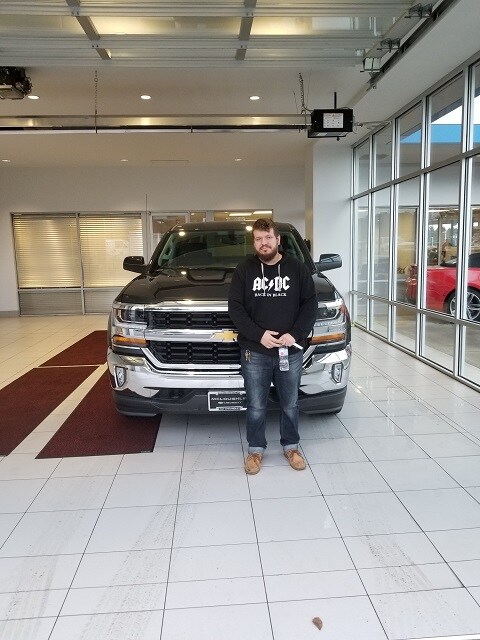 Paul Pulido 2018 Chevrolet Malibu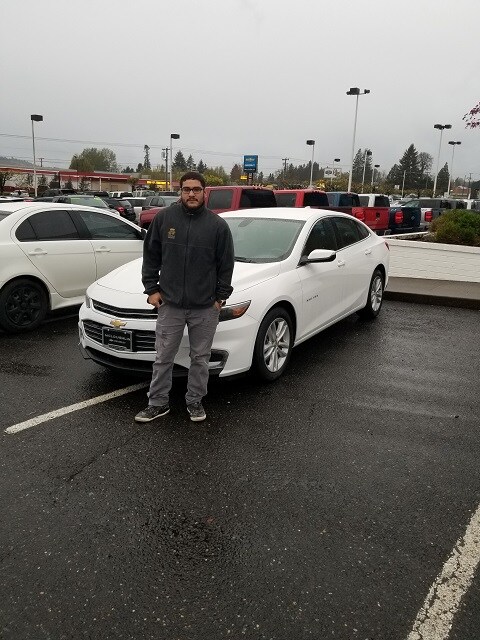 Morales/Boyer Family Dodge RAM 1500 Truck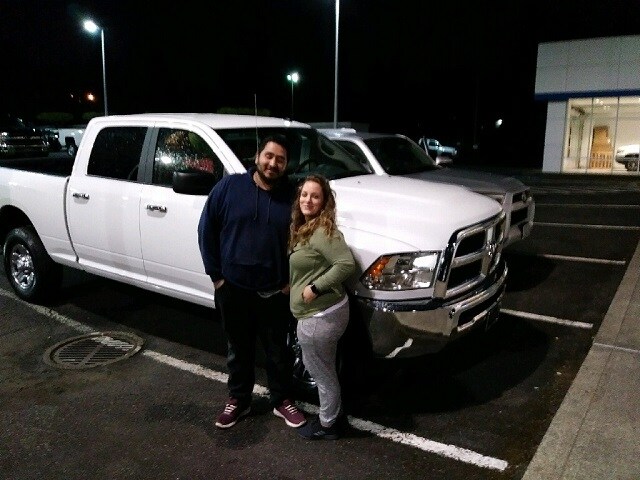 Najjar family 2017 Chevy Suburban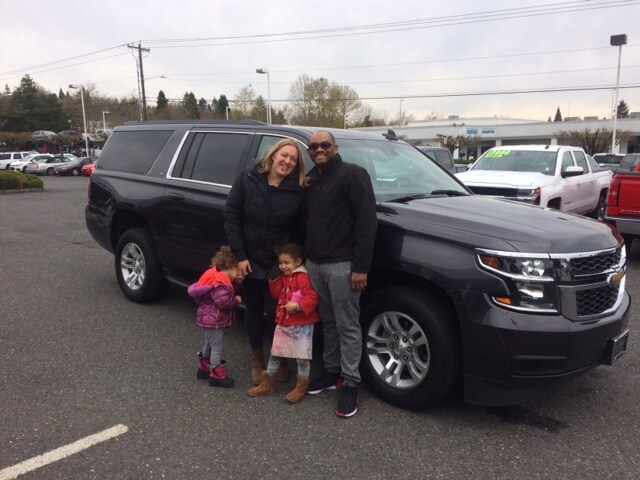 Waddle family 2017 Ford F-250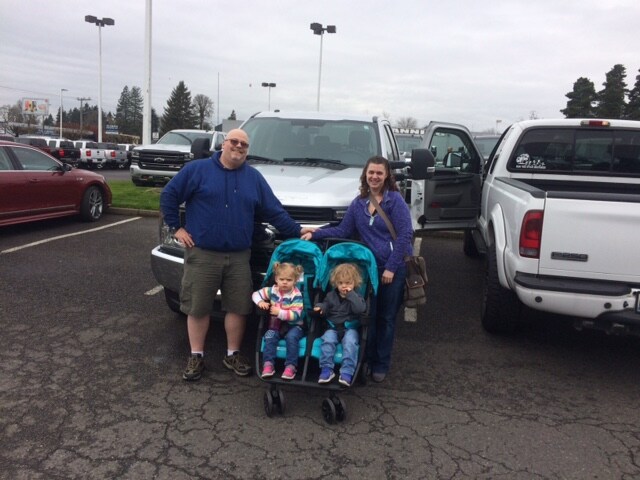 Katherine Walker 2017 Jeep Patriot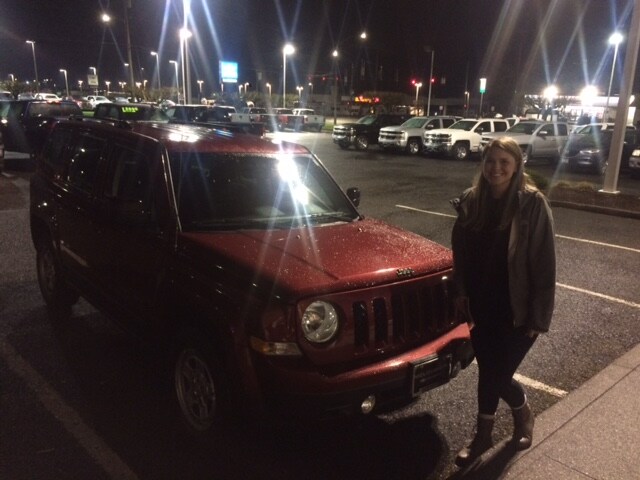 Roland Casterline 2017 Hyundai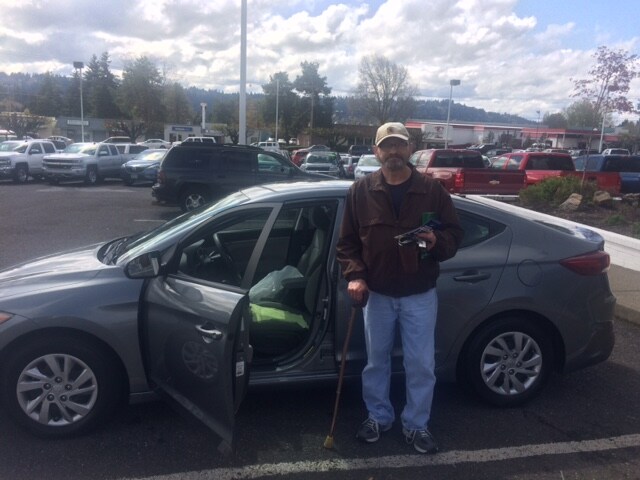 Lance Burbank 2018 Chevrolet Silverado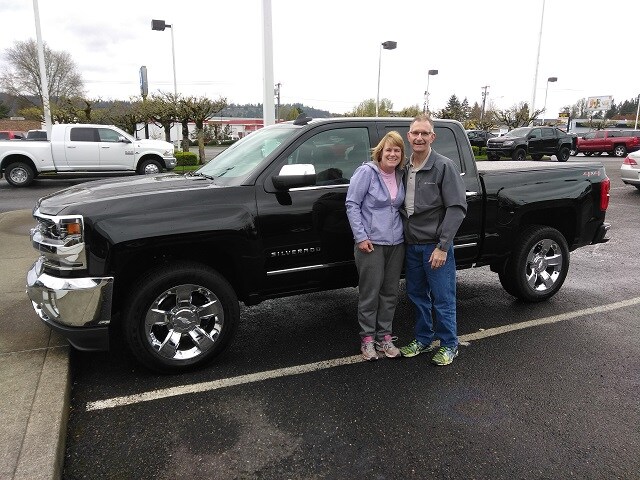 Francisco Beltran 2014 Nissan Pathfinder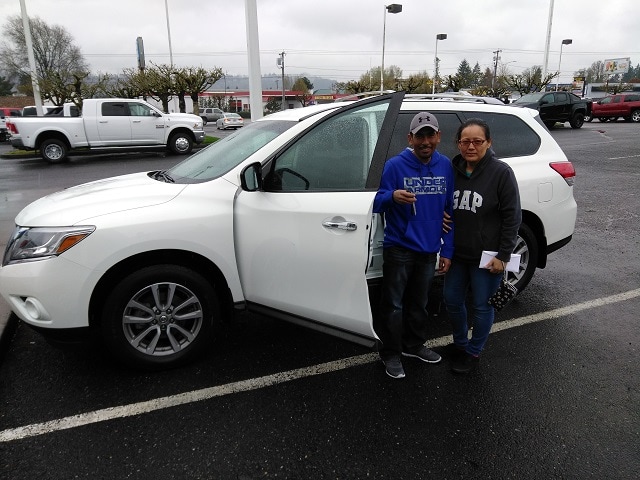 Mollie Thorniley 2018 Chevrolet Colorado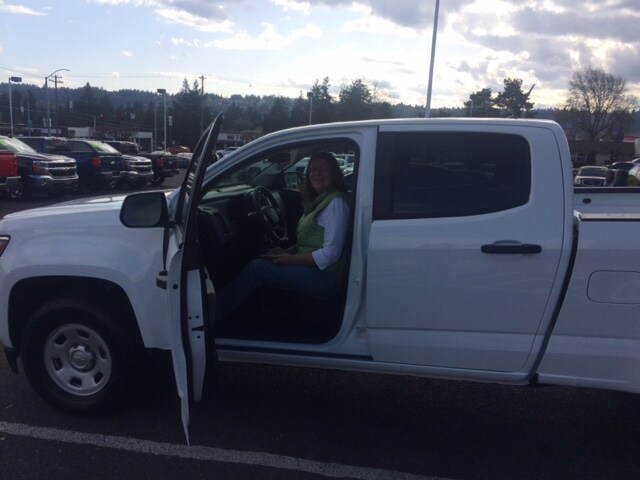 Gregory Barnes 18 Chevy Colorado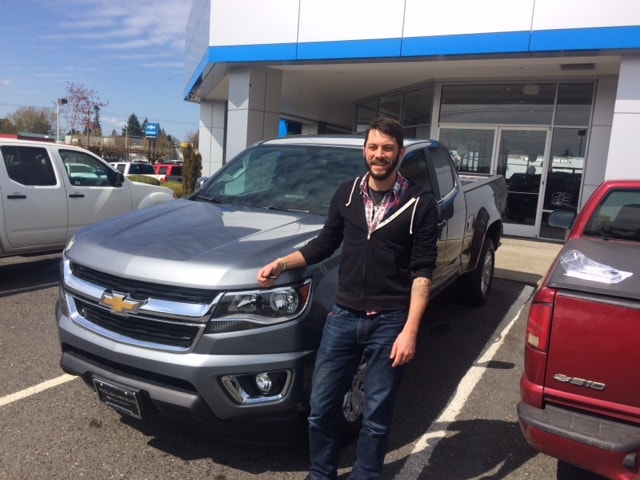 Rowland's family 2018 Equinox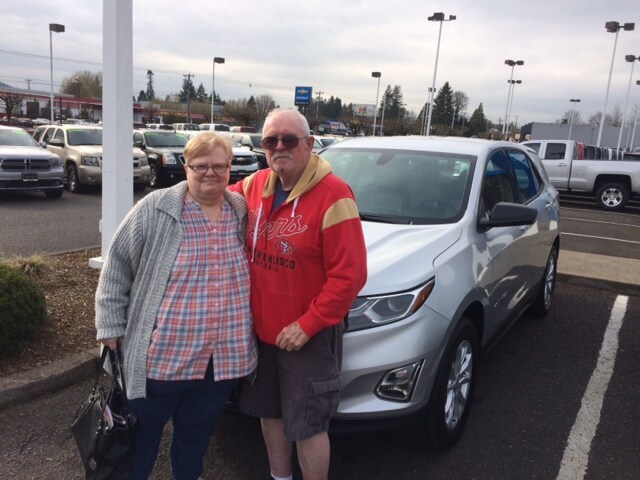 Congratulations on the the 2013 Chevy Tahoe Woodward Family!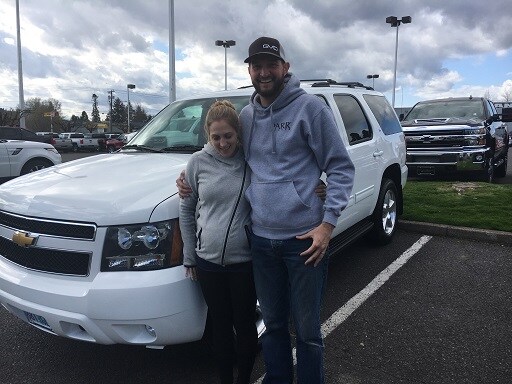 Patricia and Amber enjoying their 20178 Ford F-150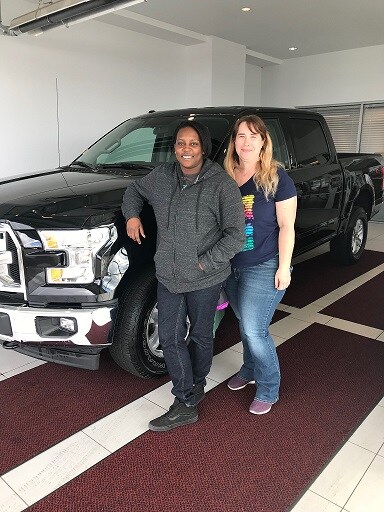 Kathy Rohm in her 2018 Chevy Colorado!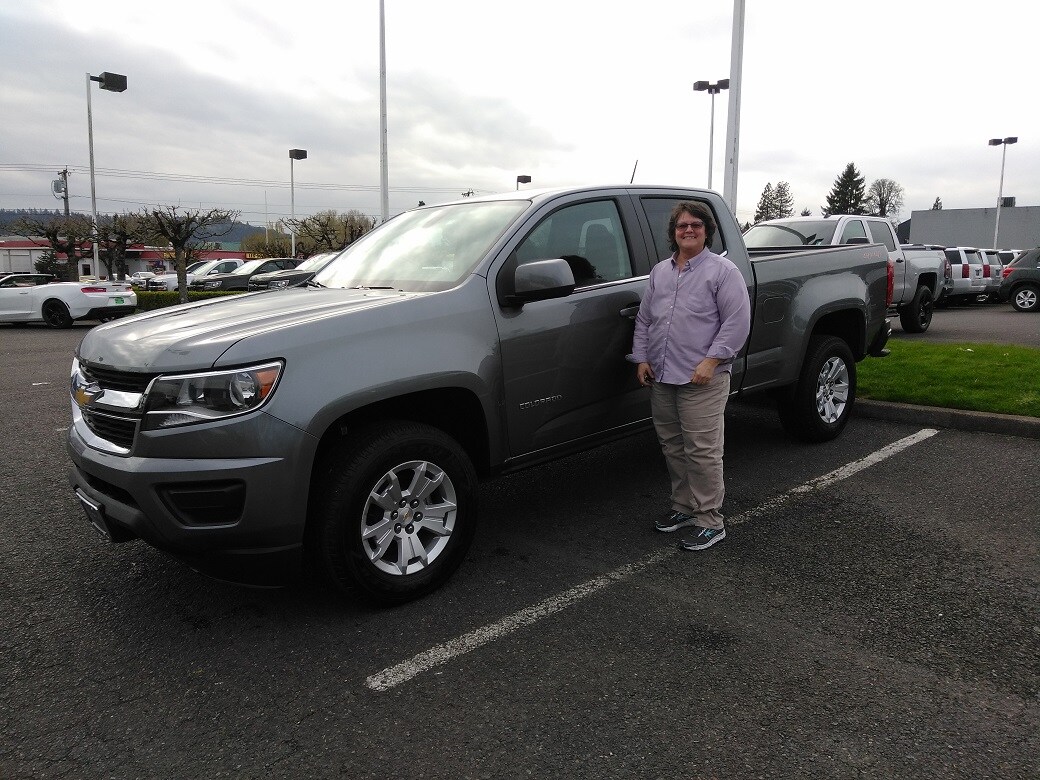 Scott and Amanda price in their 2017 Dodge RAM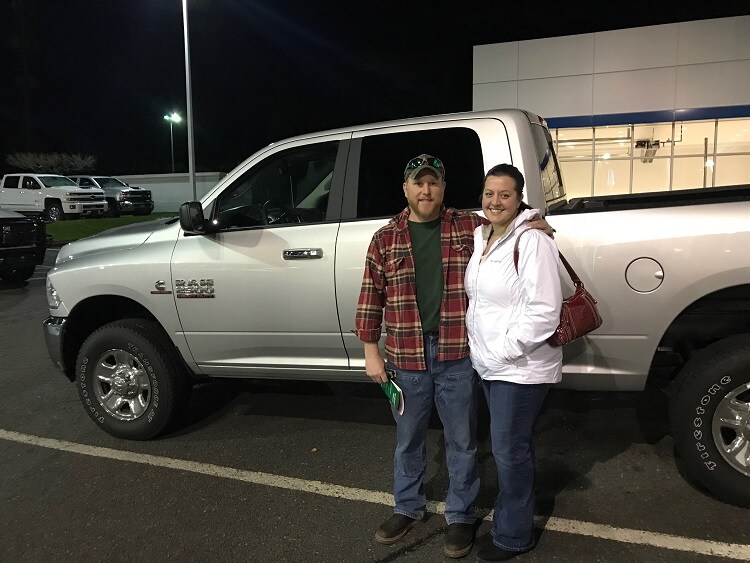 Douglas and Tamara Tyler in their 2017 Jeep Cherokee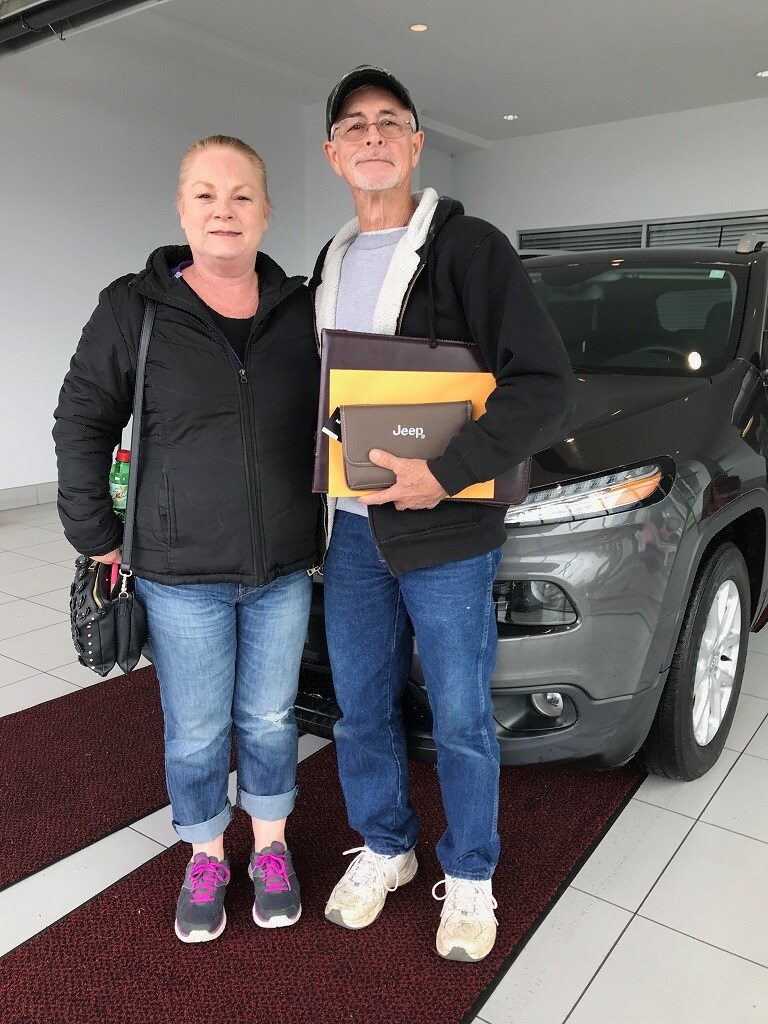 Look at Evodokeya in her 2016 Toyota Camry!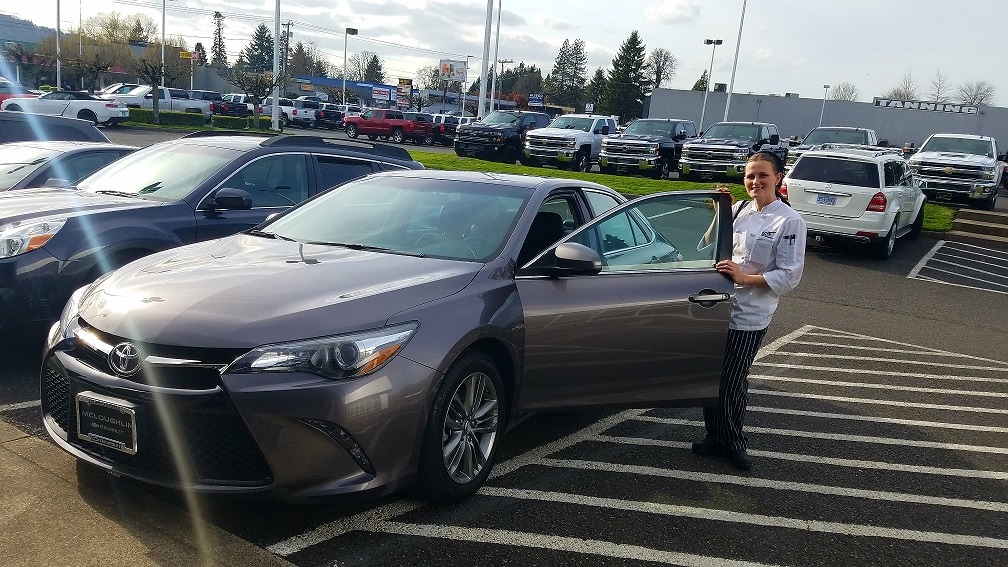 The Escamilla family in their 2010 Chevy Corvette!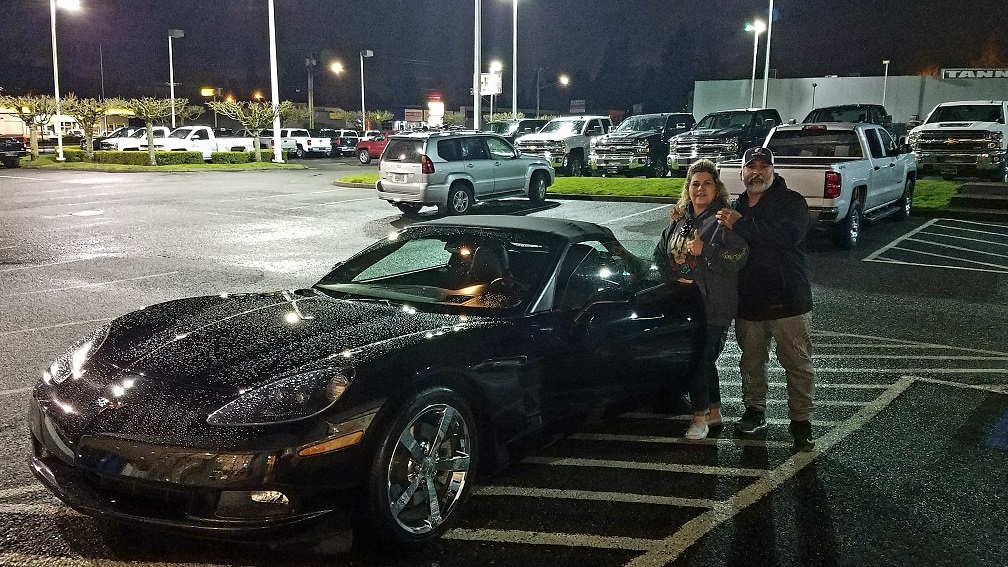 Chavarria in a 2017 GMC Yukon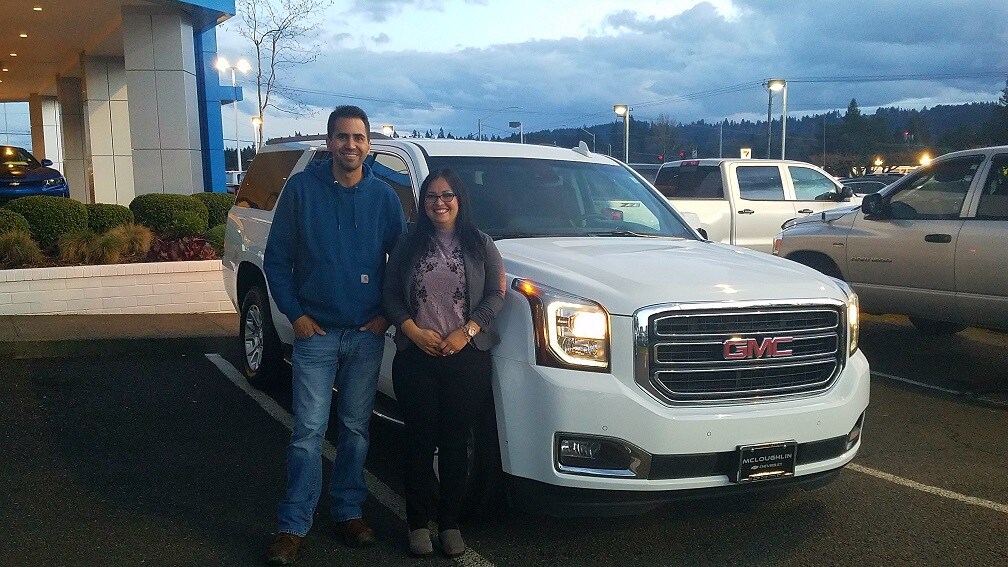 Look at Essex Griffin in his brand new 2018 Chevy Traverse High Country!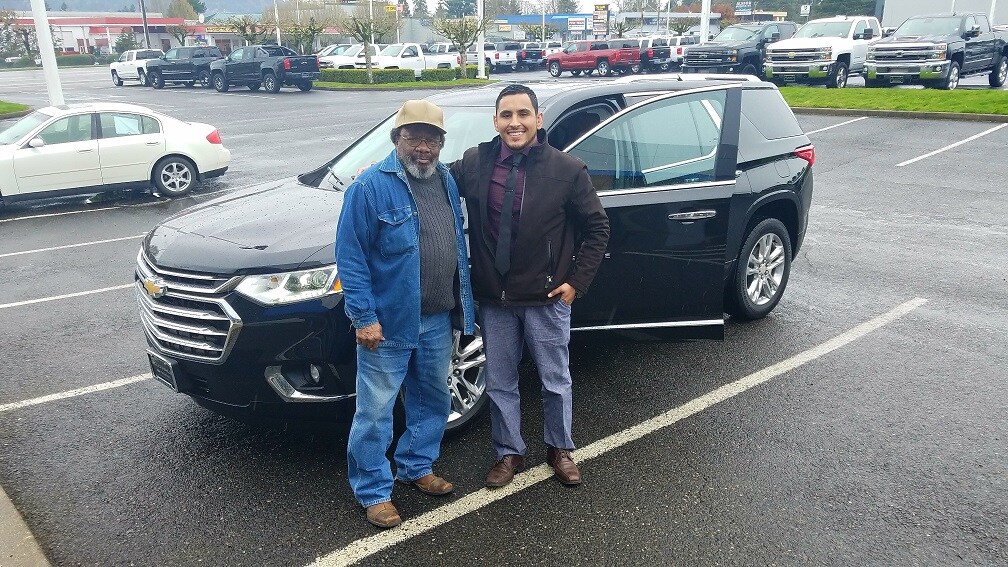 The Dunham family driving away in a 2015 Dodge RAM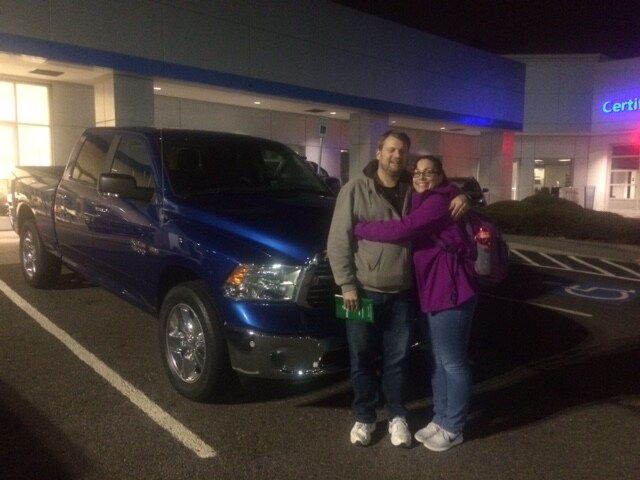 Theresa in her 2016 Jeep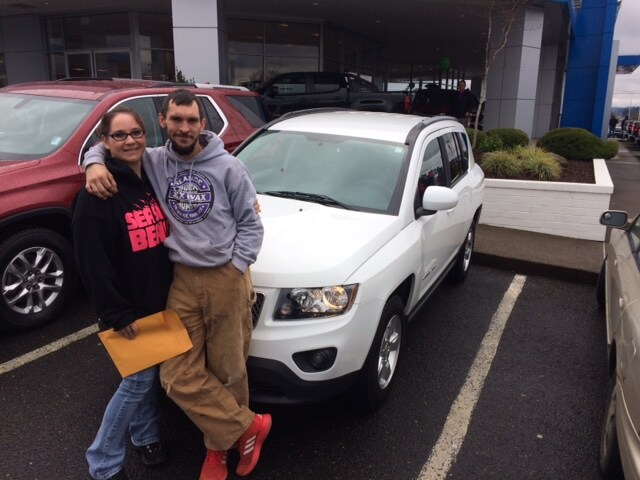 Melissa Davis in her new 2018 Chevy Sonic!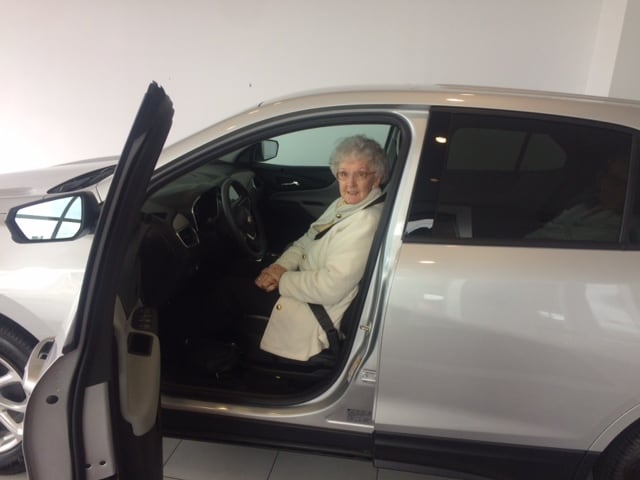 Rakesh in his new 2017 Dodge Durango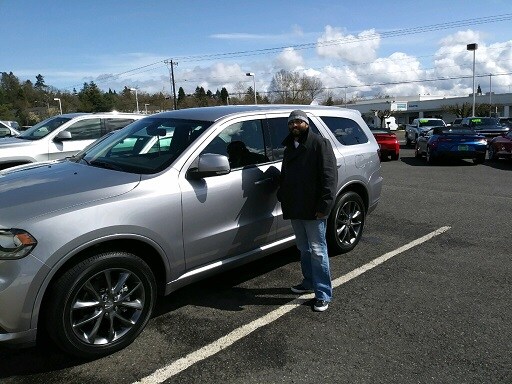 Nicole Chavez in her 2014 Jeep Grand Cherokee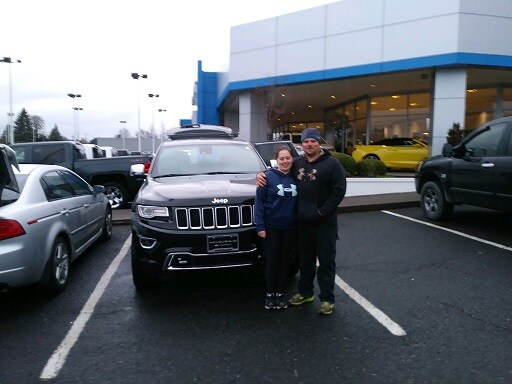 Salazar Carrento buying a 2008 Subaru Impeza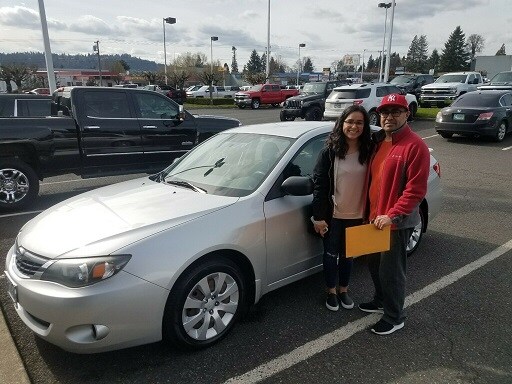 Patrick Woody in his 2016 Dodge Dart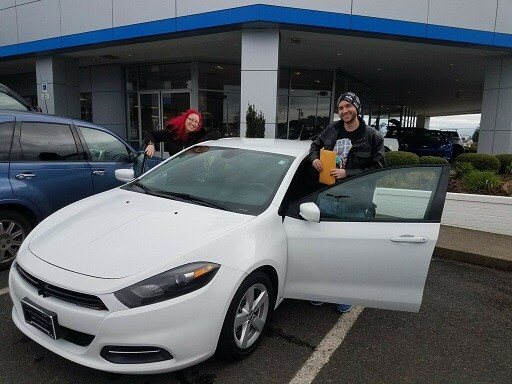 Richard Storm driving away in a 2018 Chevy Silverado 1500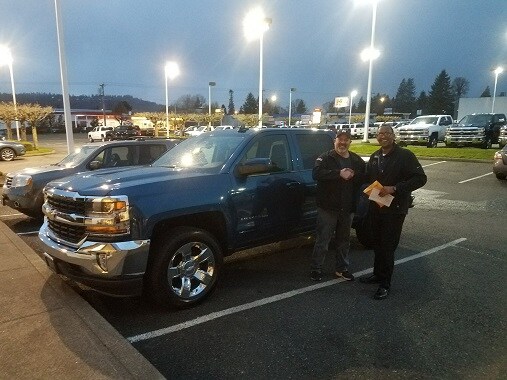 This 2016 Nissan Sentra has found a good owner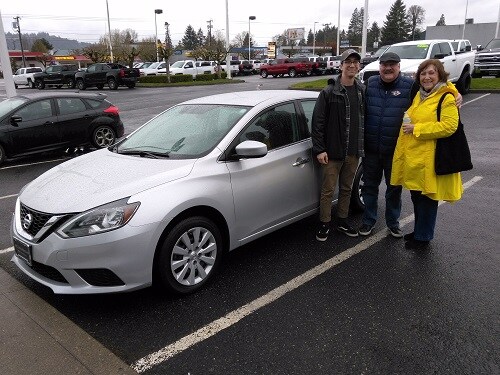 Thank you Troy and enjoy your 2018 Equinox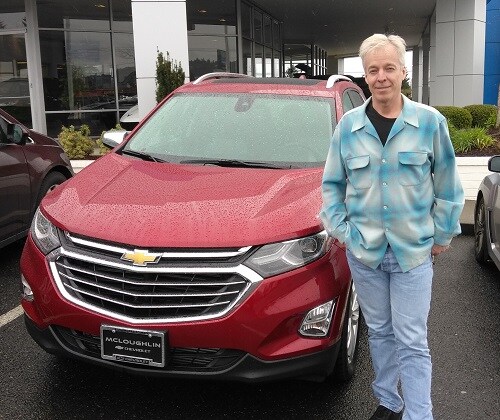 Check out Jessyca's new 2017 Jeep Cherokee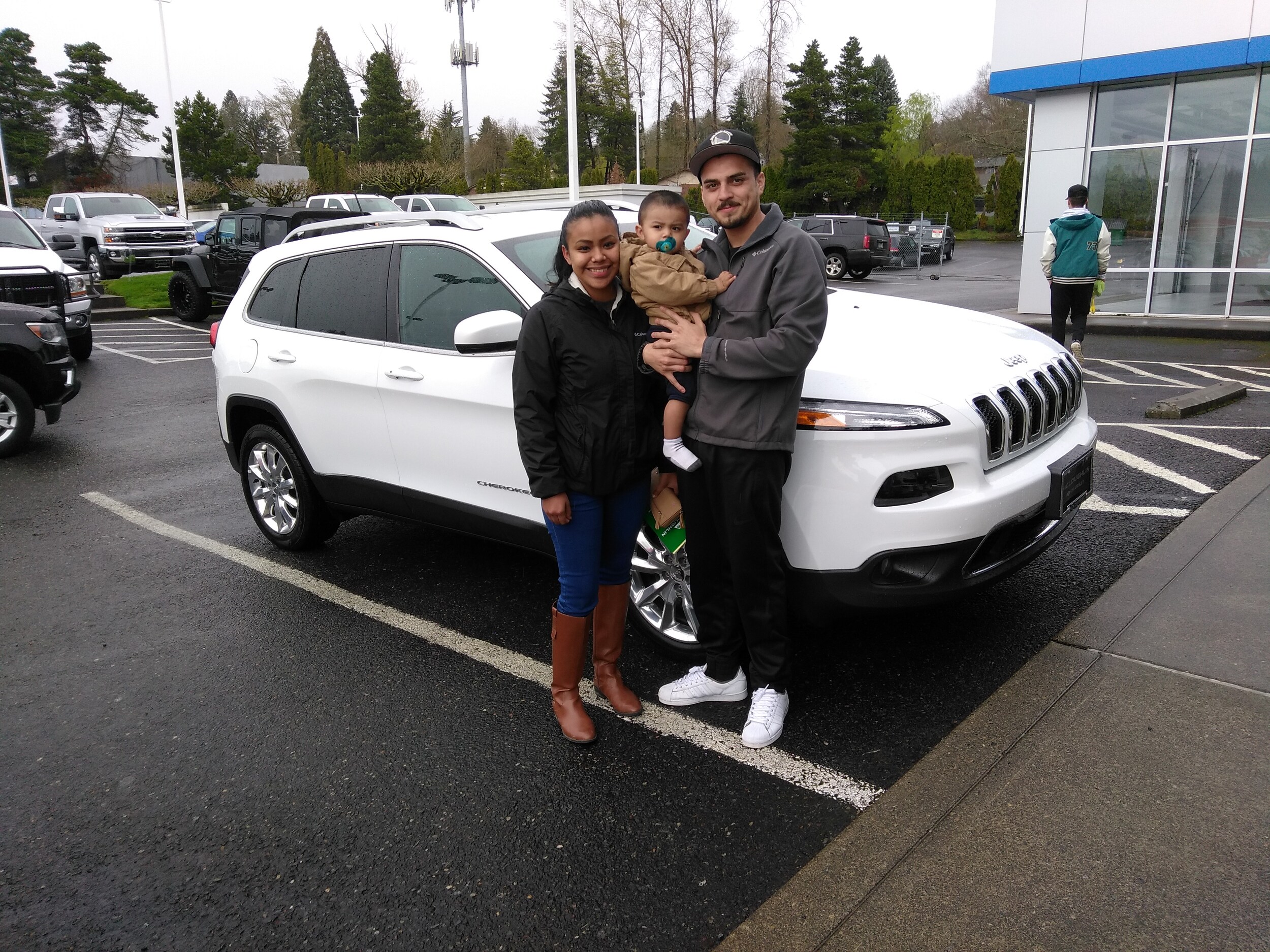 Bryan and Candy with their 2016 impala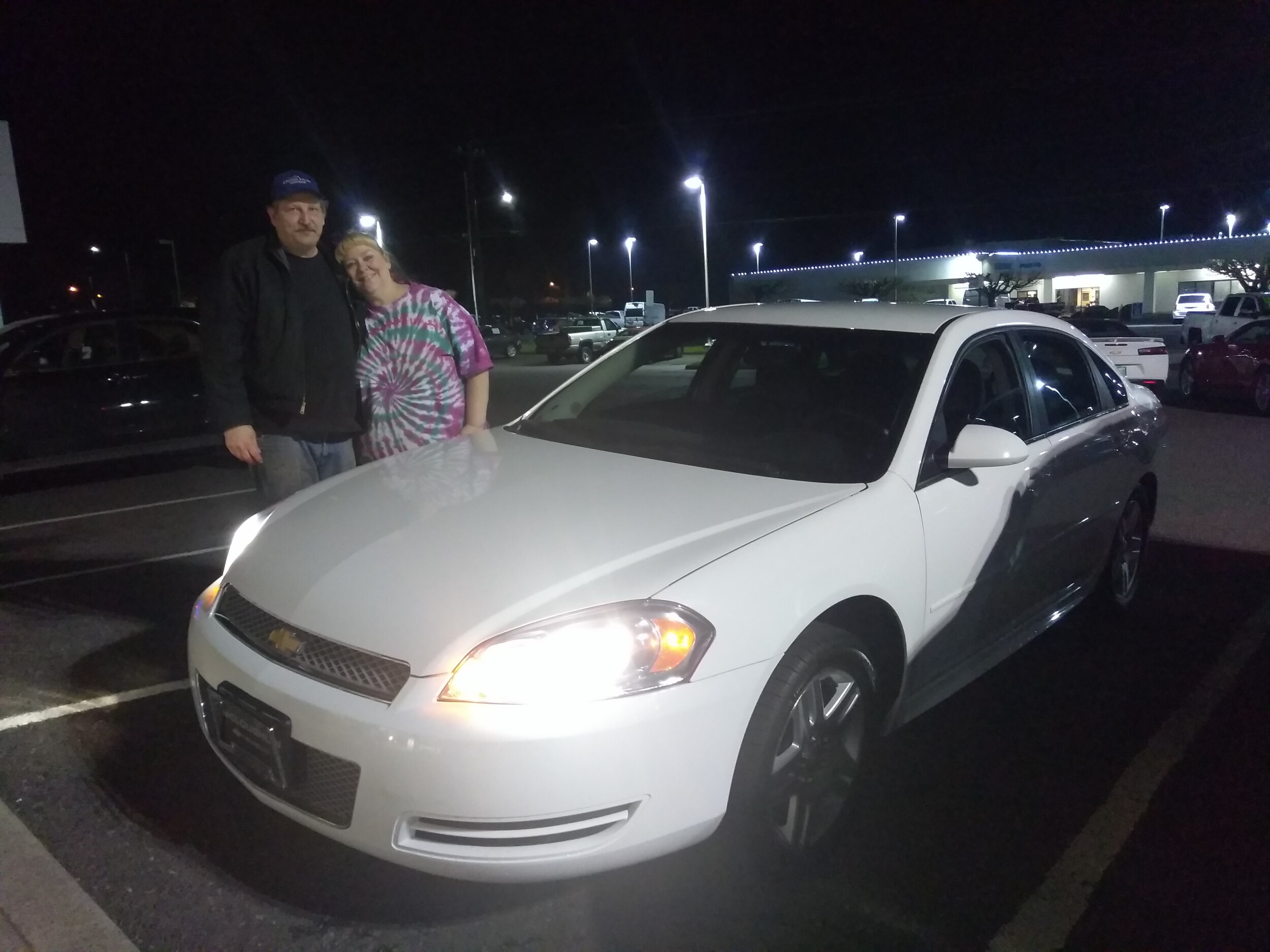 Luis & his family happy to be driving away in their brand new 2018 Chevrolet Silverado LT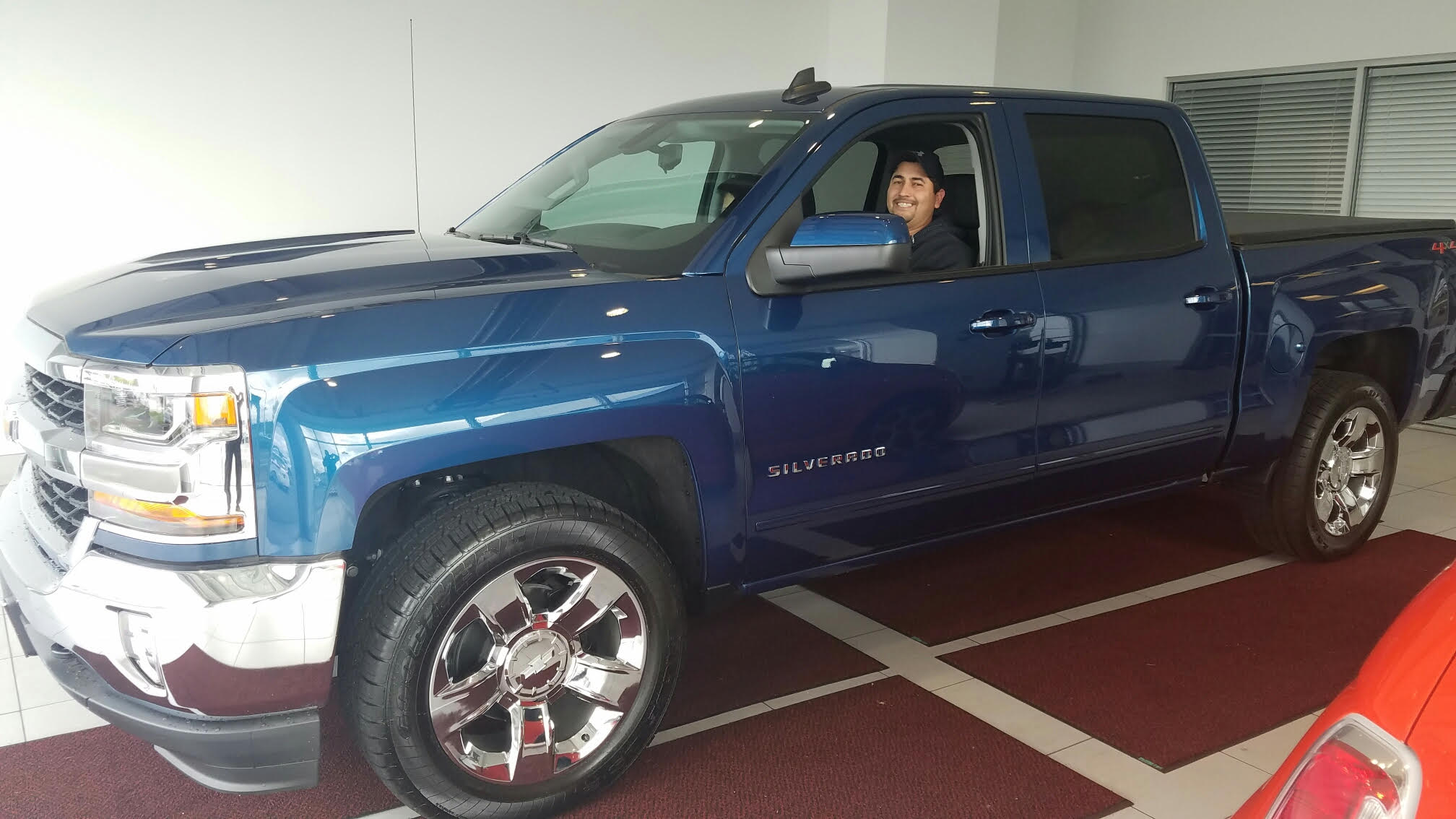 Thank you for choosing McLoughlin Chevrolet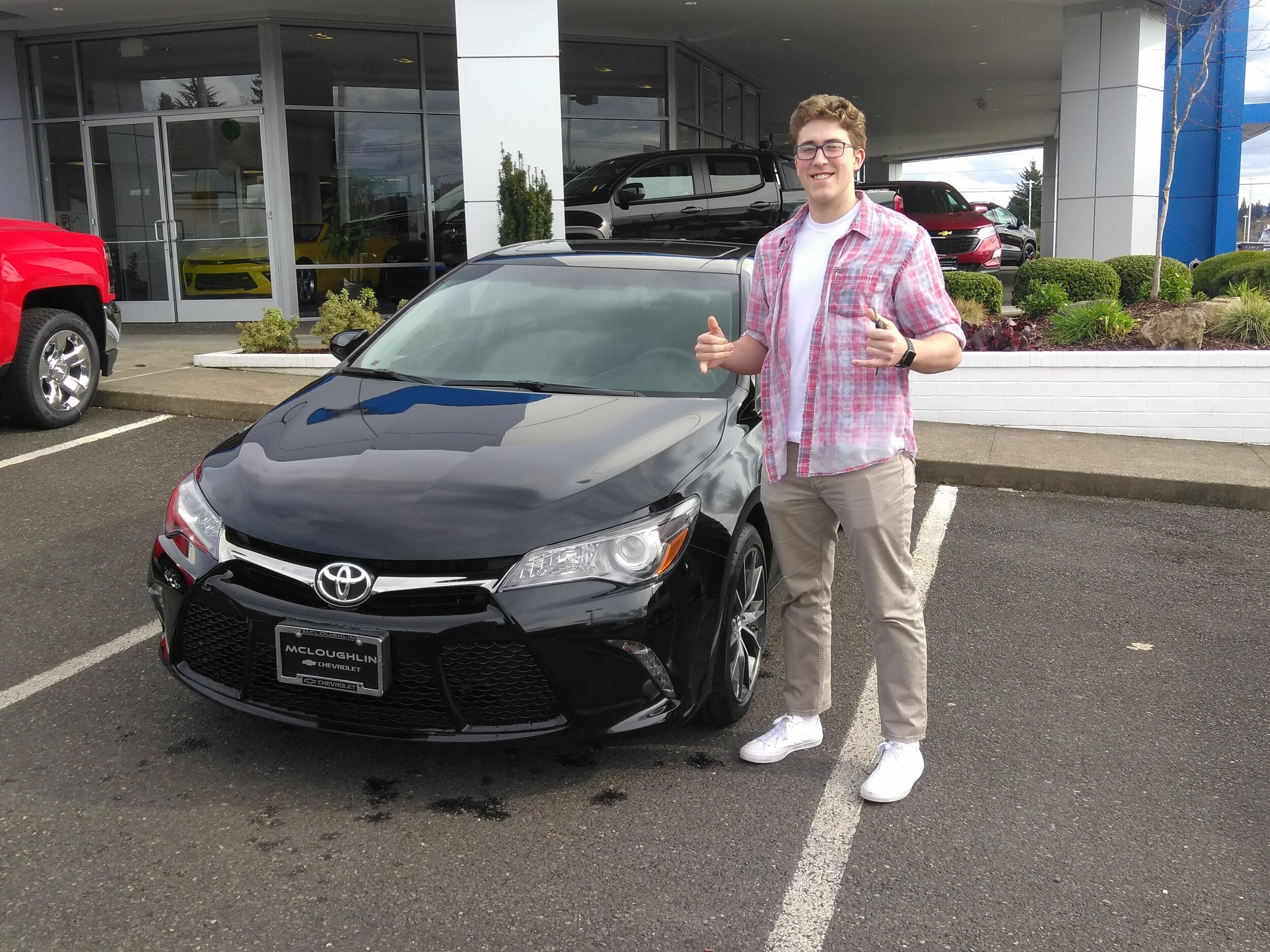 2017 Equinox purchased during the 2018 Spring Equinox
The Stou Family's new ride - 2017 Chevy Suburban
Looks Like Mary is heading the right direction - 2016 Compass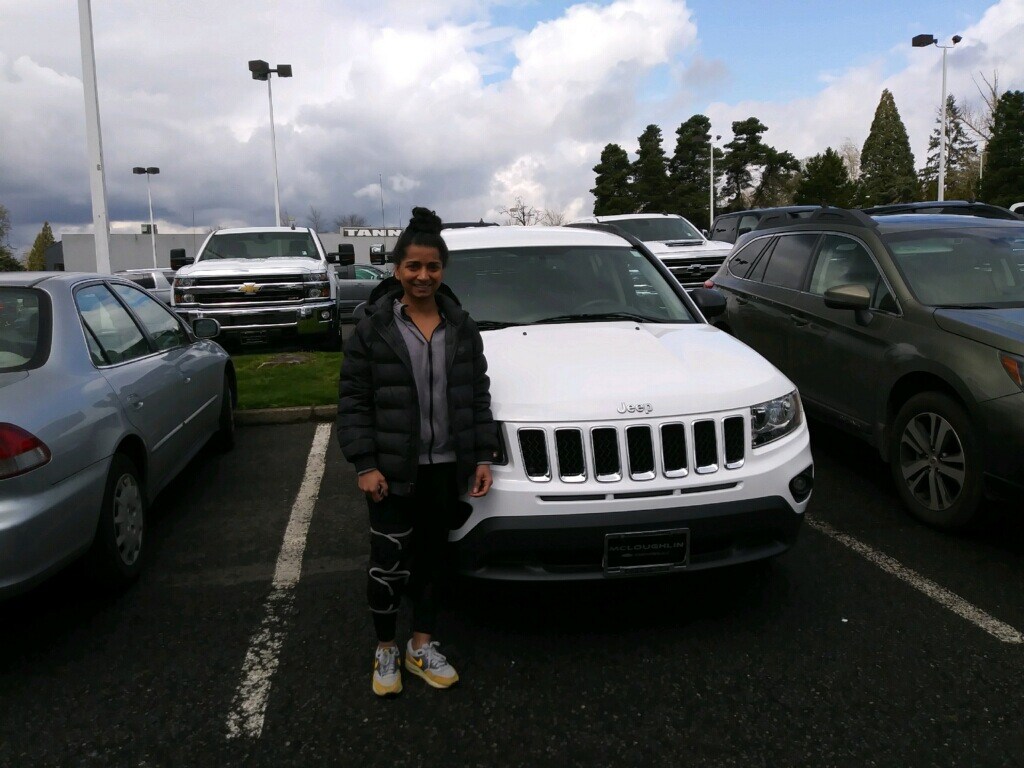 Enjoy your new right Grey!
This 2018 Chevy Silverado has found a home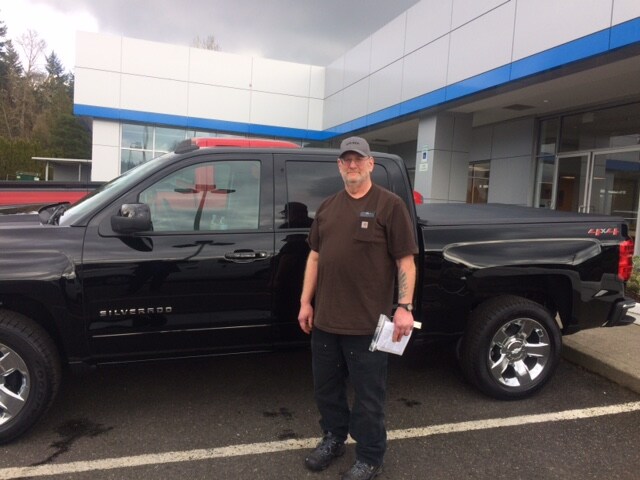 Thank you again for your business! Enjoy the 2018 Trax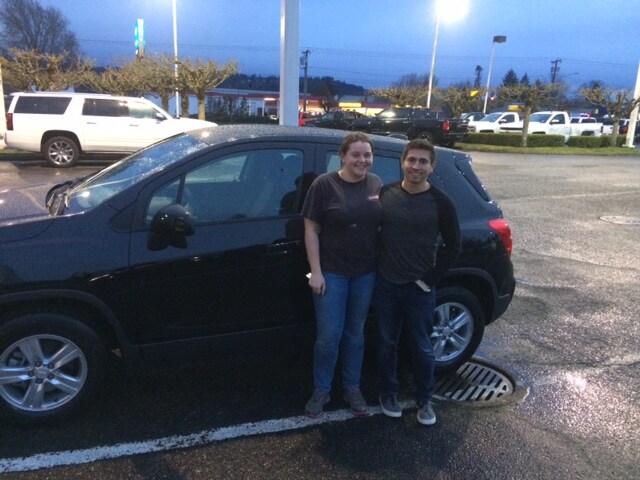 Hollon family's New 2018 Impala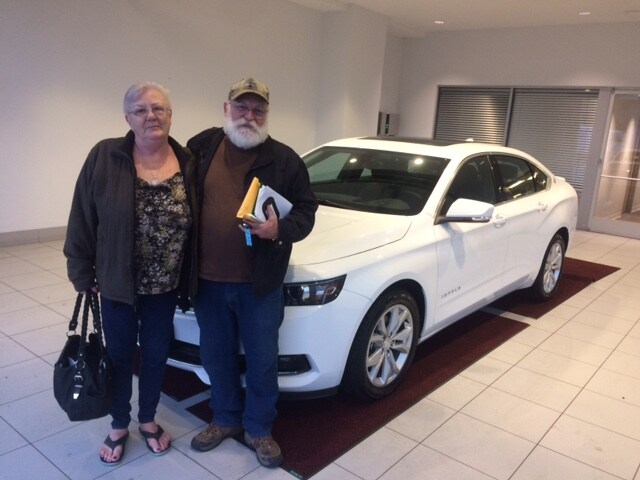 Hollon family's New 2018 Impala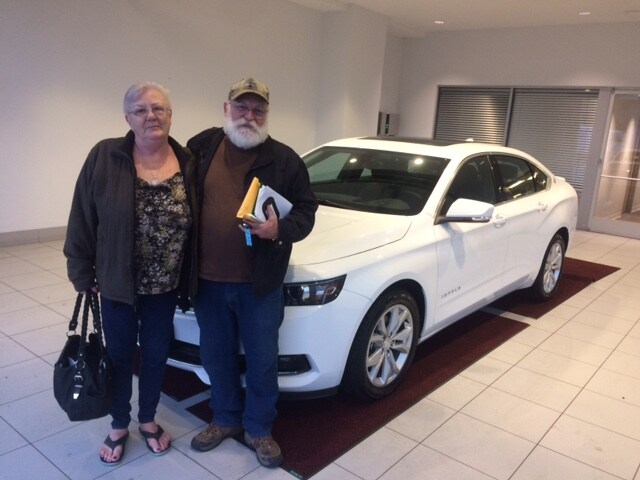 This 2018 Chevy Silverado has found a great home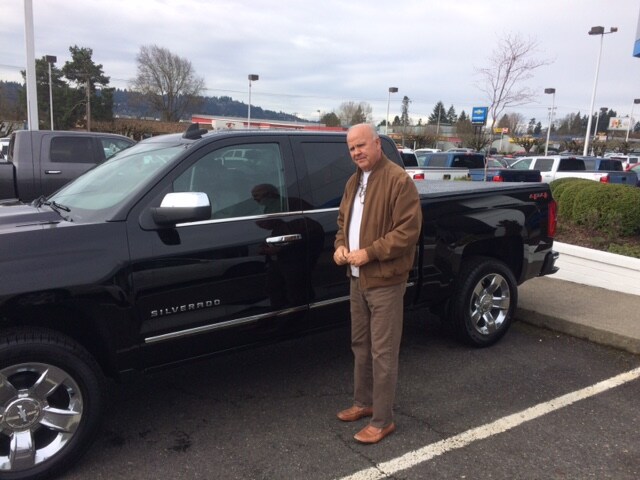 Thank you Mikkena for chooosing McLoughlin Chevrolet for your first car!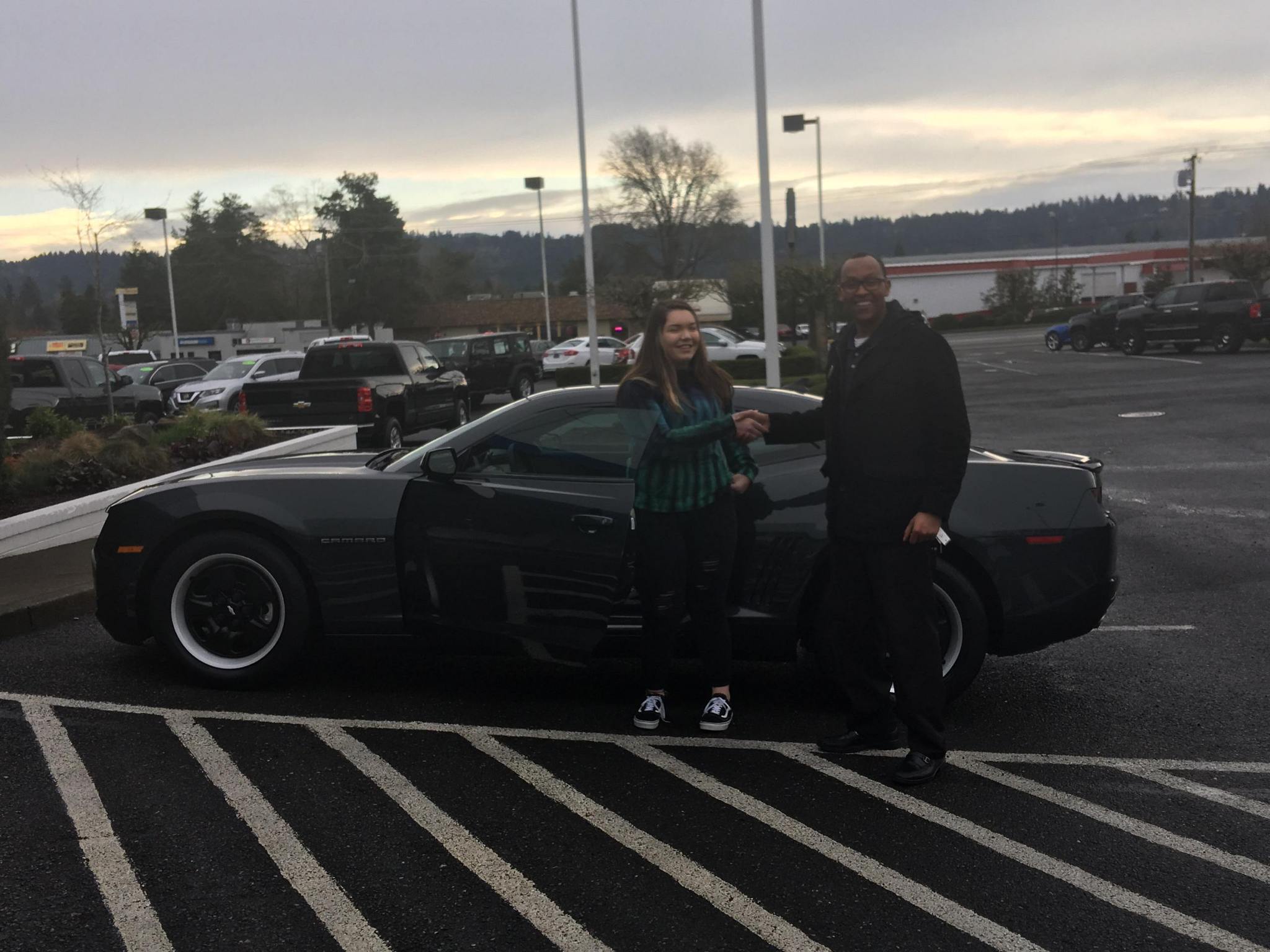 Don't have too much fun! 2017 Jeep Renegade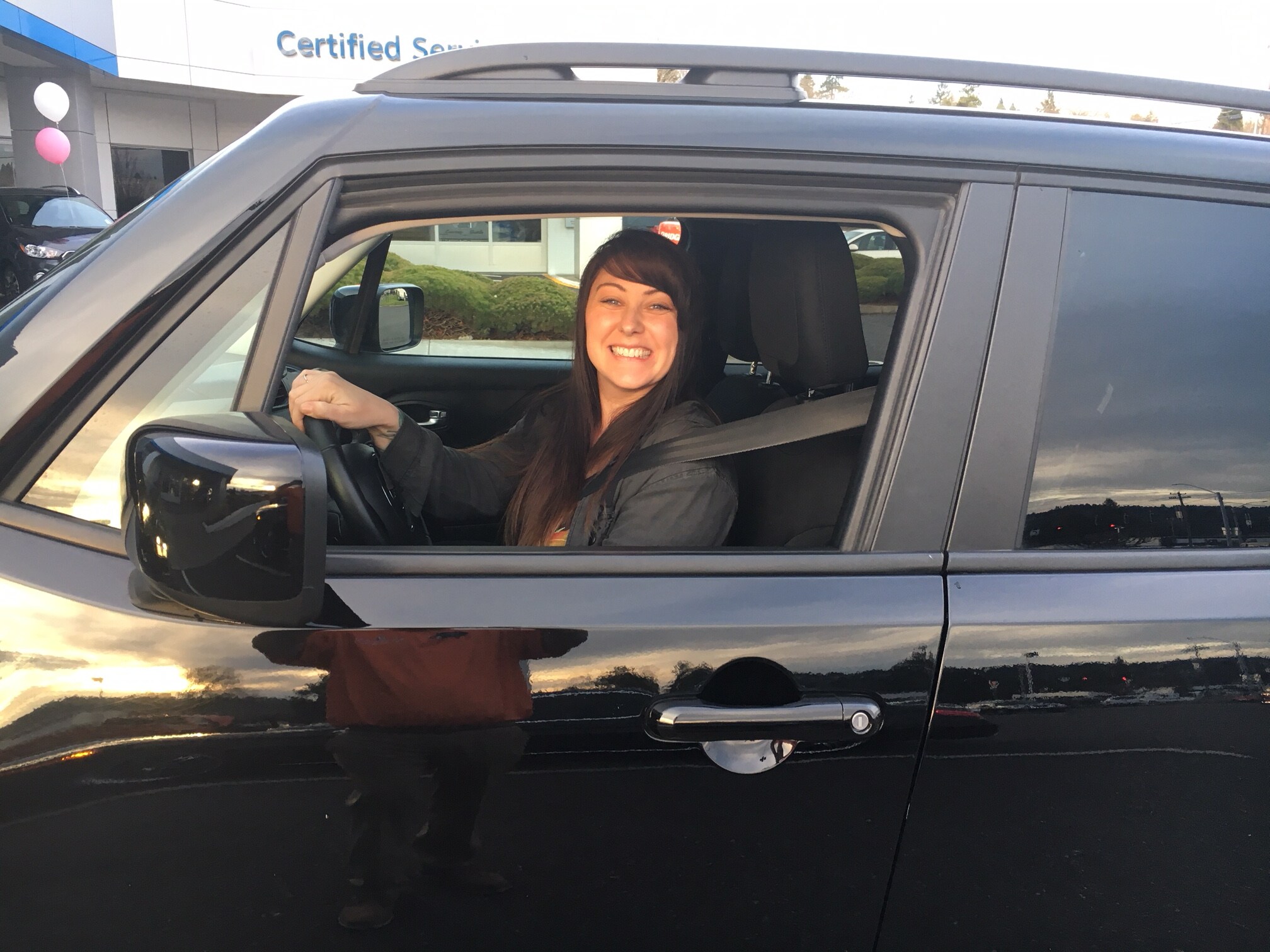 Troy and Rachel we wish you the best ! Thanks again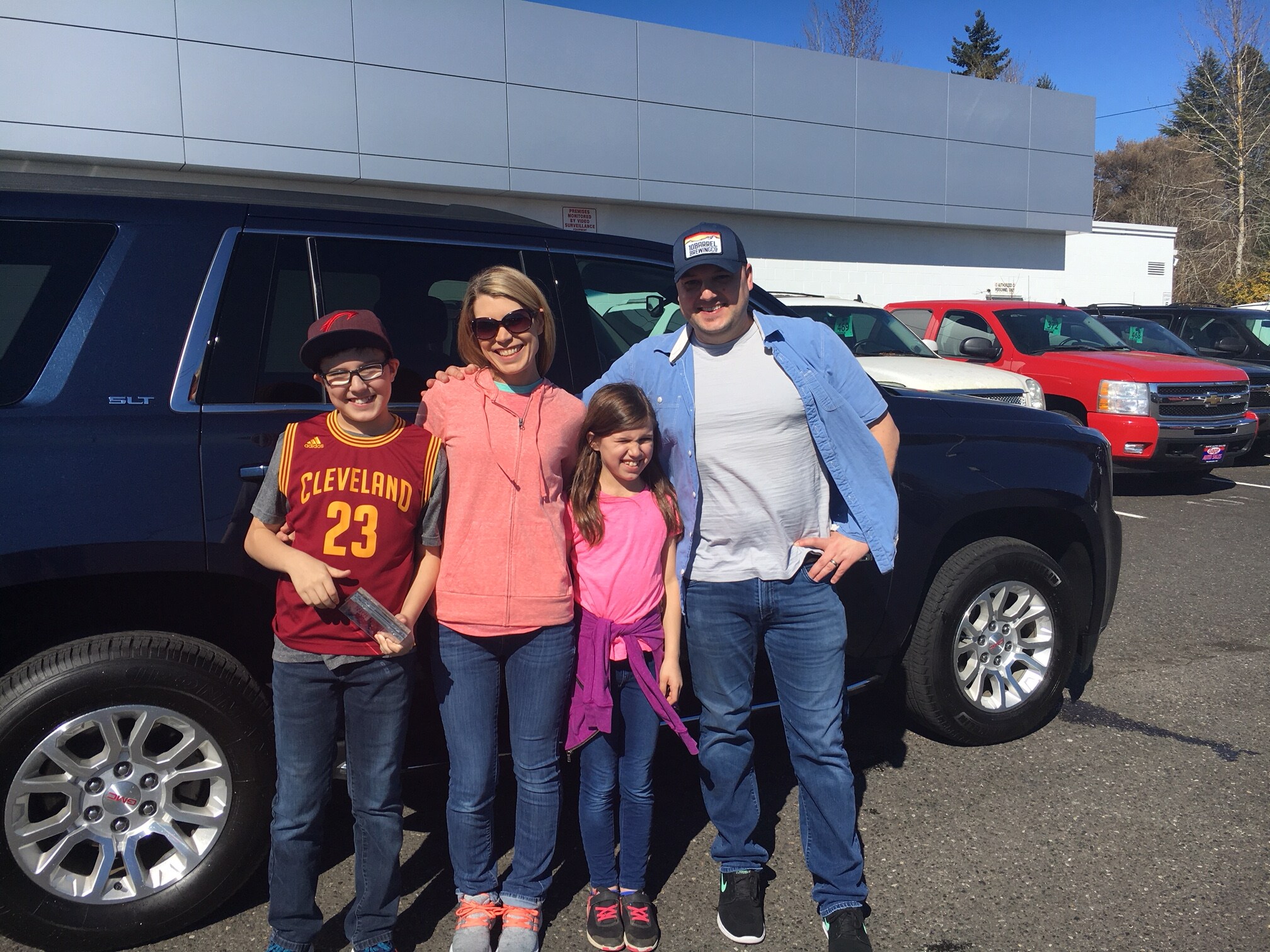 Cody and Chelsea, nice pick! 2018 Chevy Traverse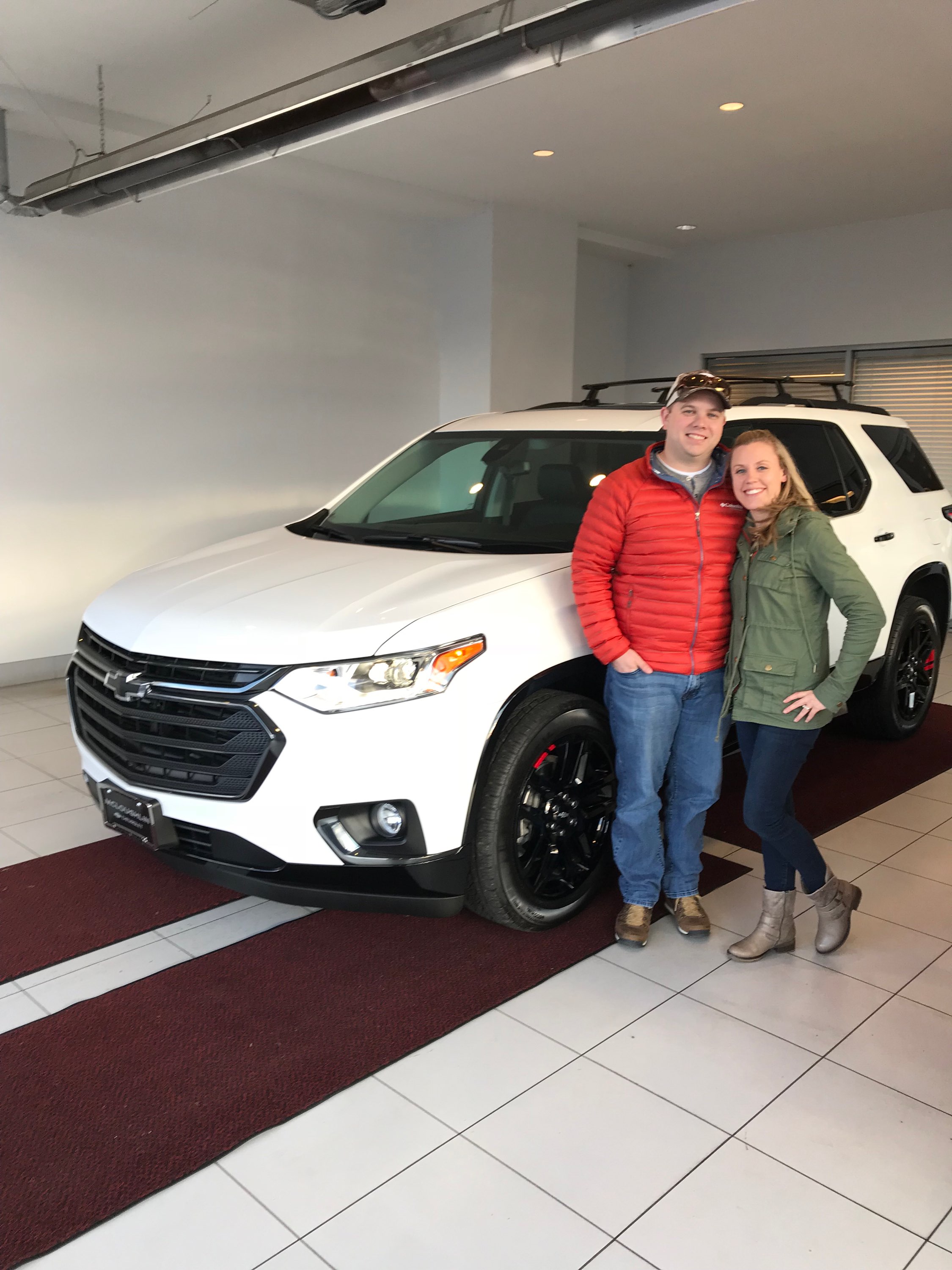 Paula, congratulations on your new 2016 Ford Focus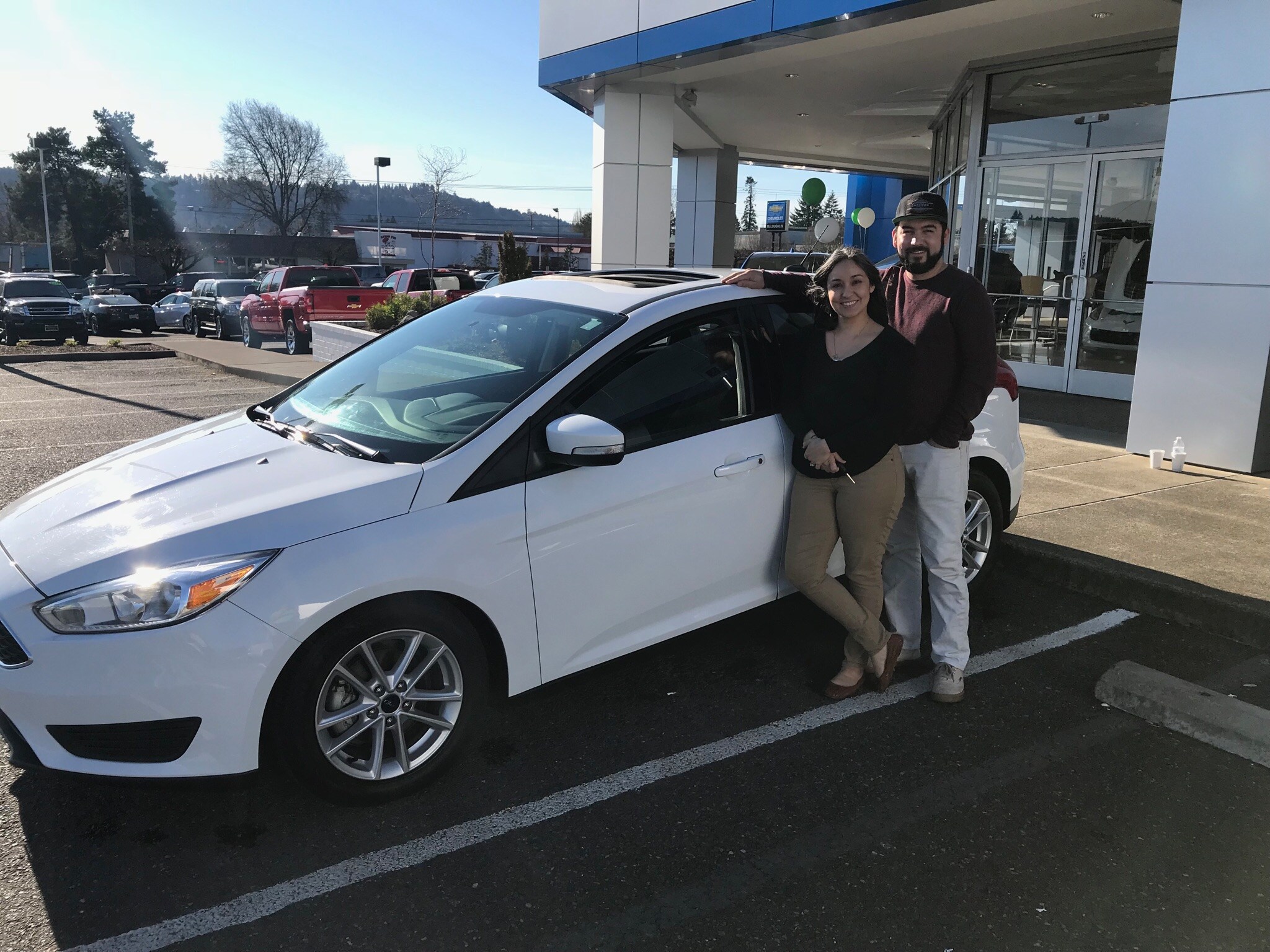 Thank you Susan for choosing Mcloughlin Chevrolet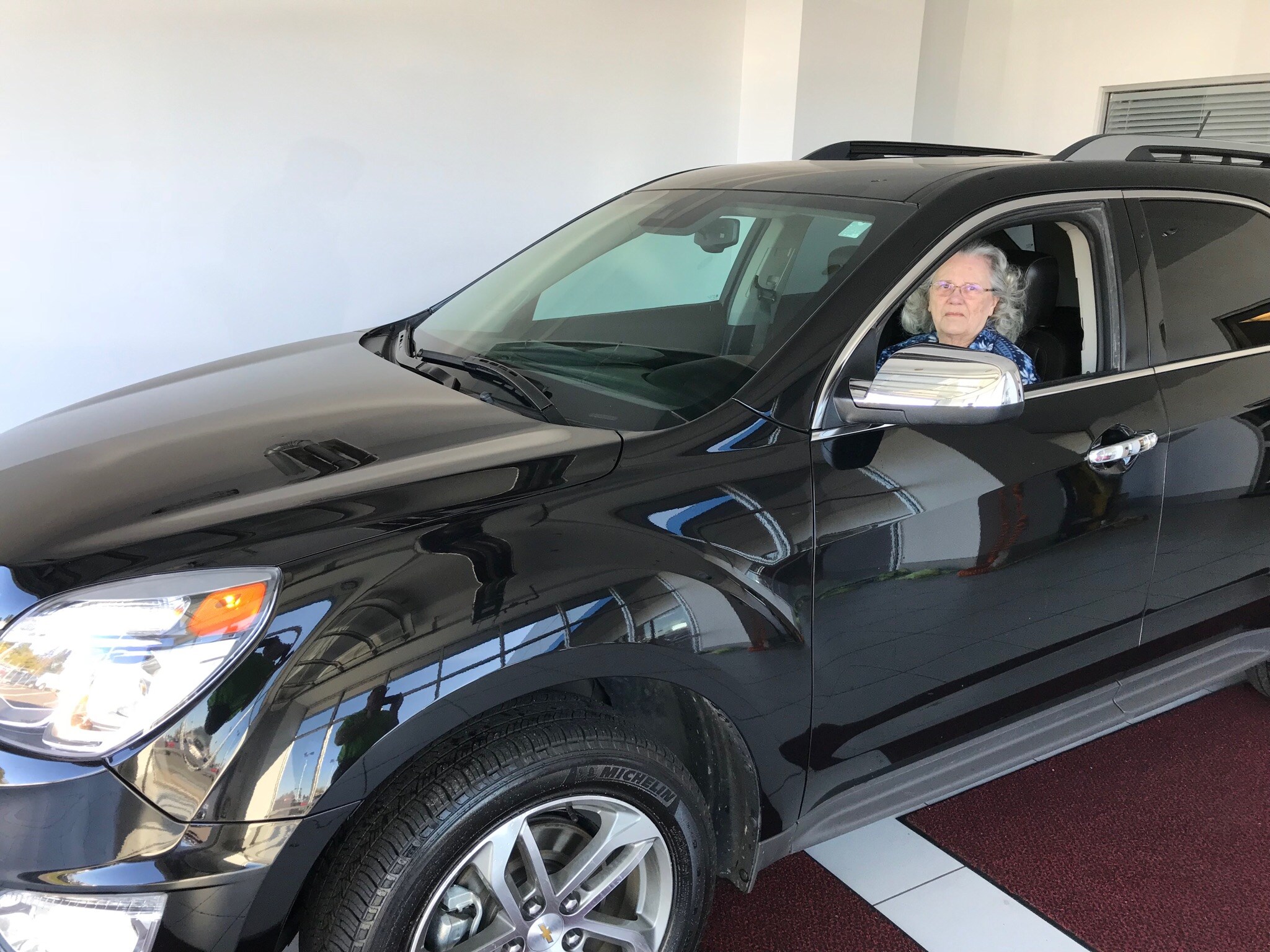 Enjoy that beautiful 2018 Red Chevy Equinox Russ and Fran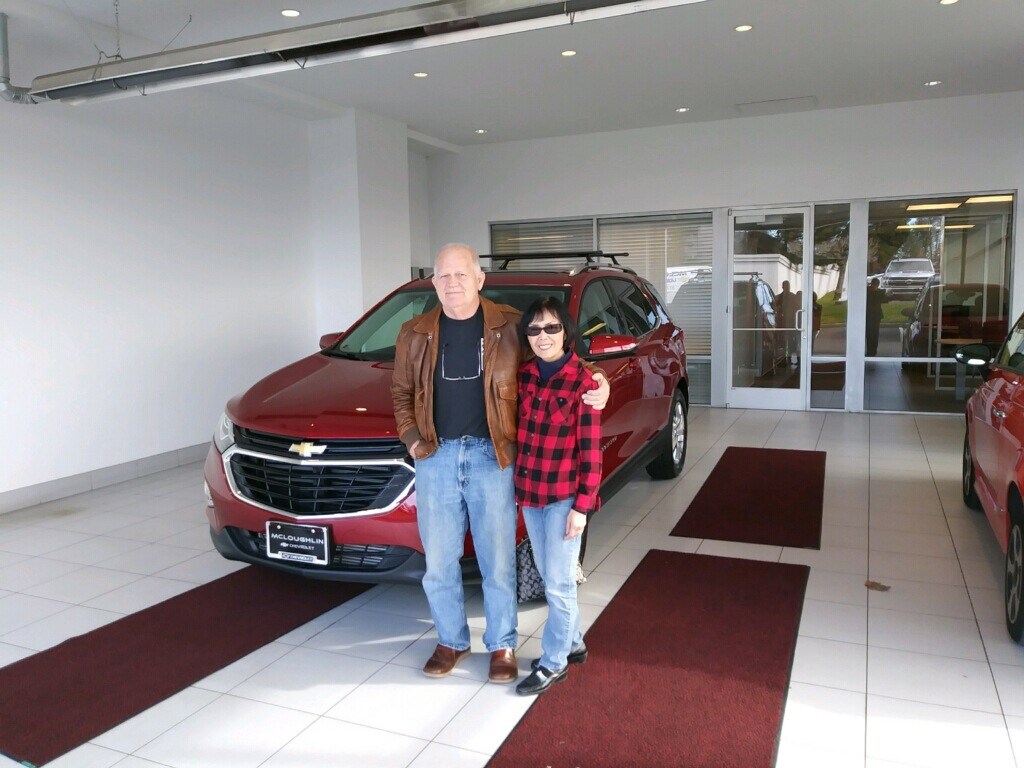 Now that's a family truck. Congrats Wendy!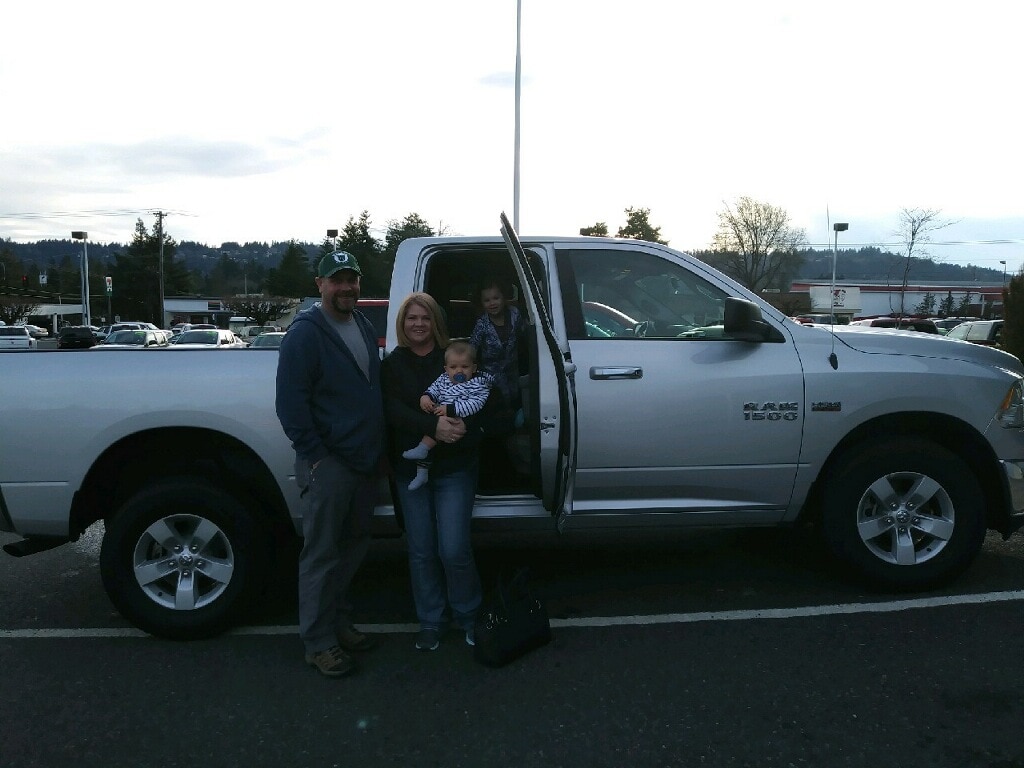 Love that 2018 Chevy Colorado, Diane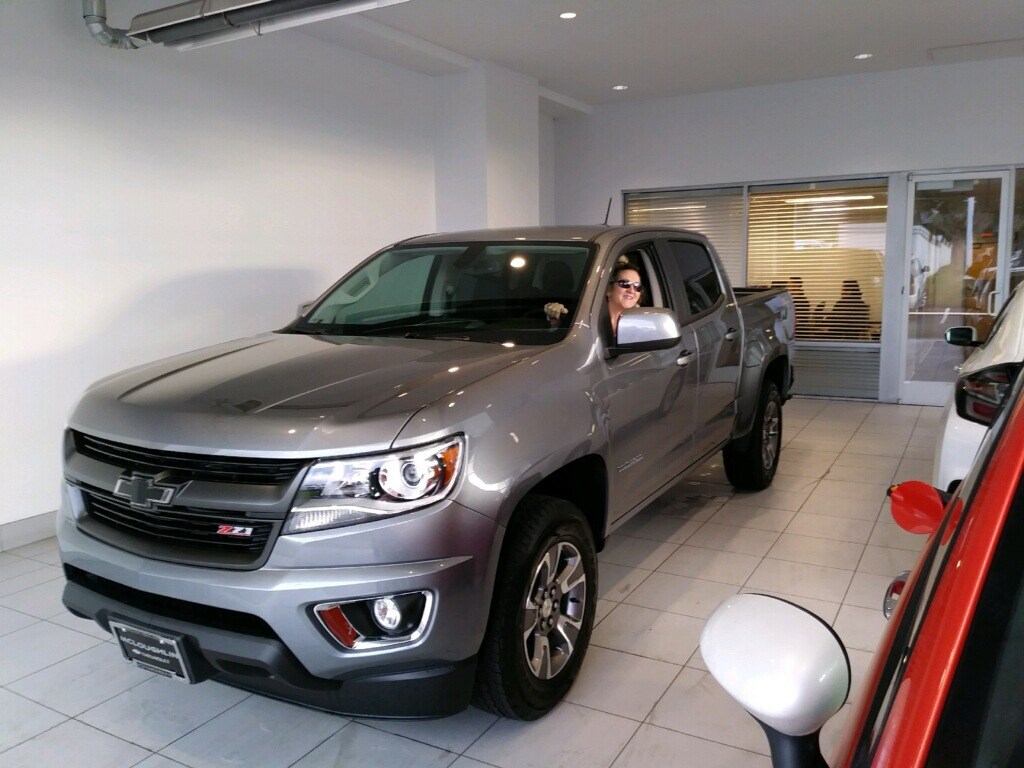 That is one good looking 2018 Chevy Tahoe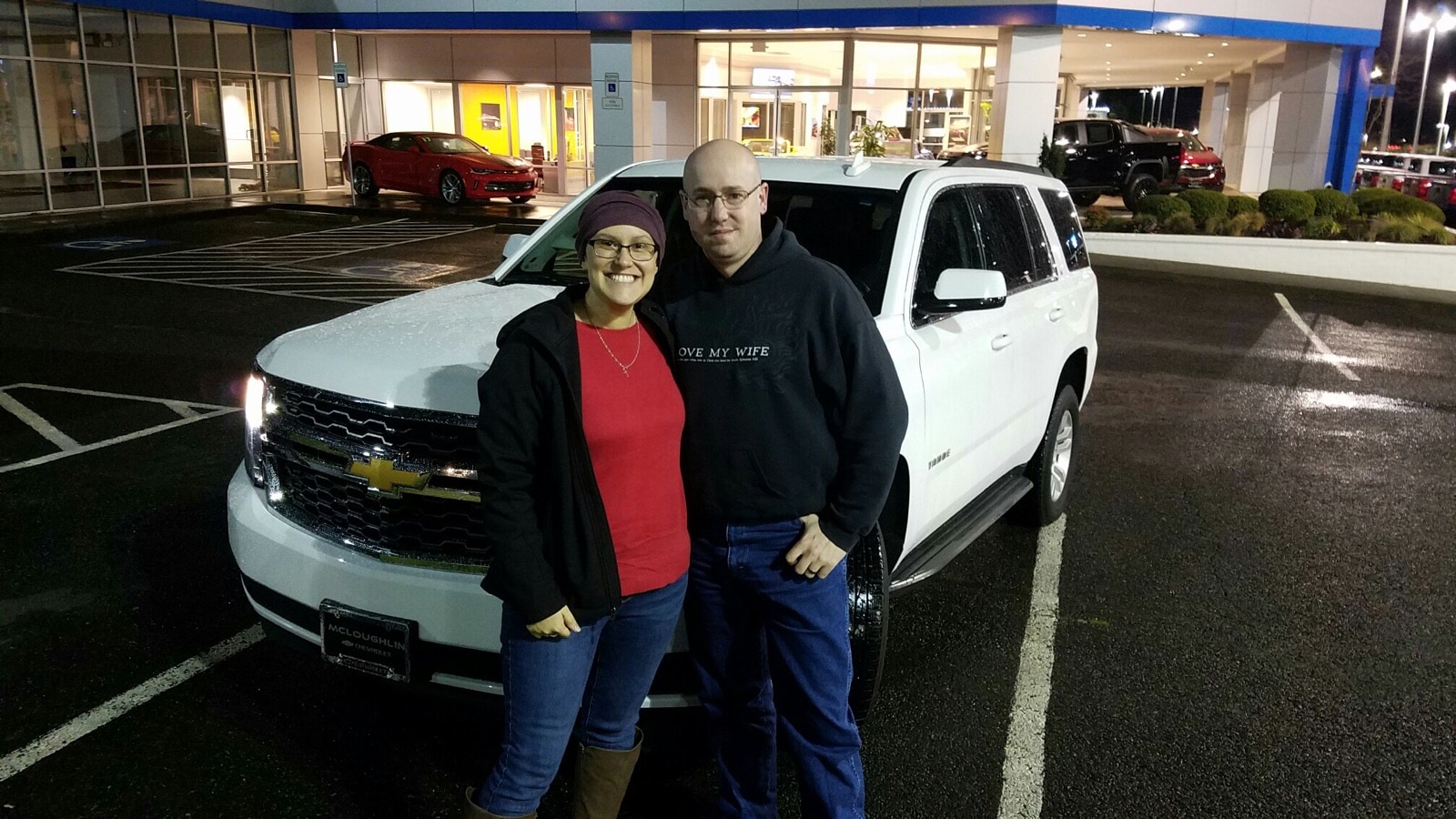 Happy Birthday Nancy, Thanks for choosing McLoughlin!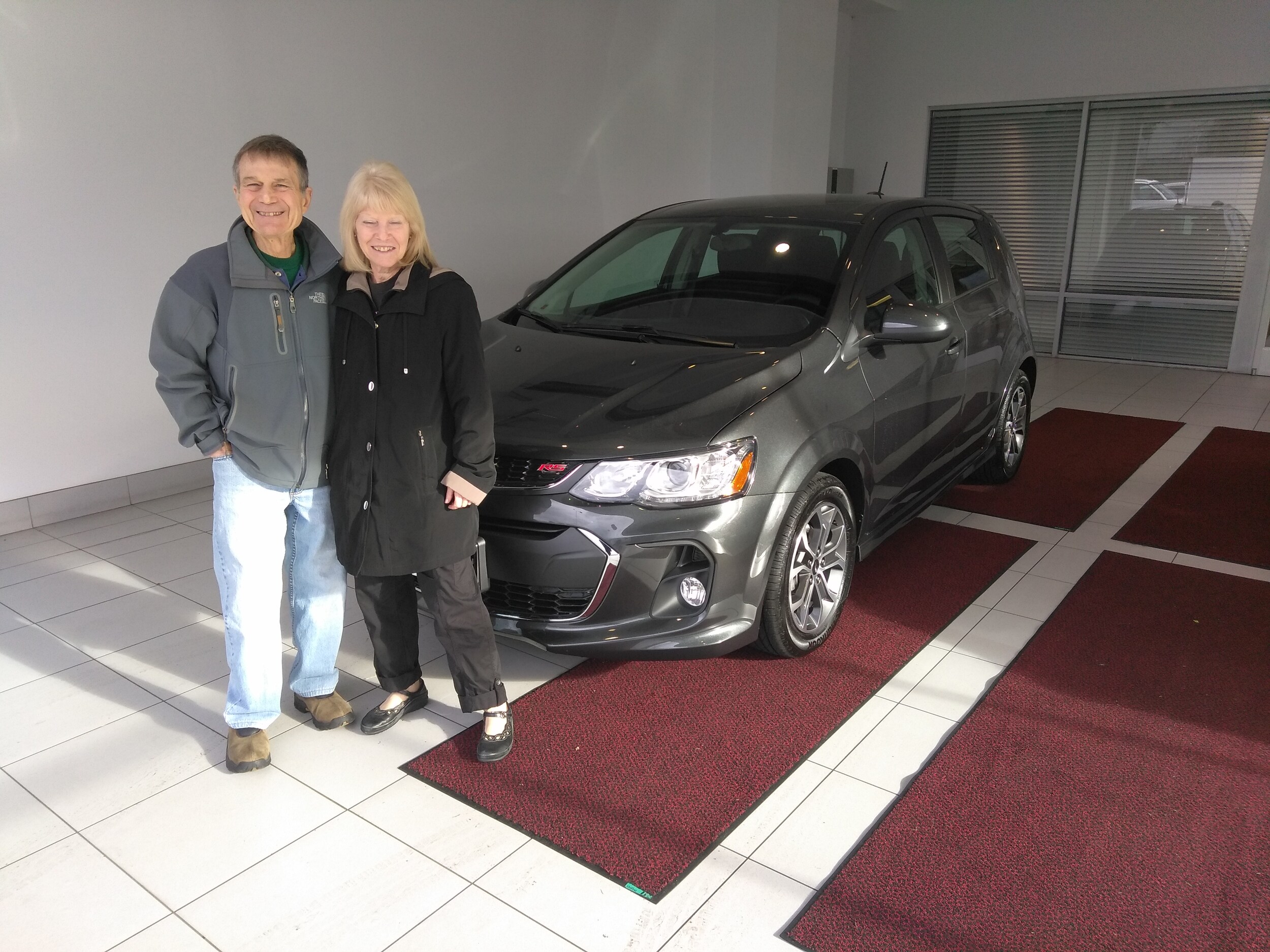 Lisa & her daughter with their new 2016 Altima - Enjoy !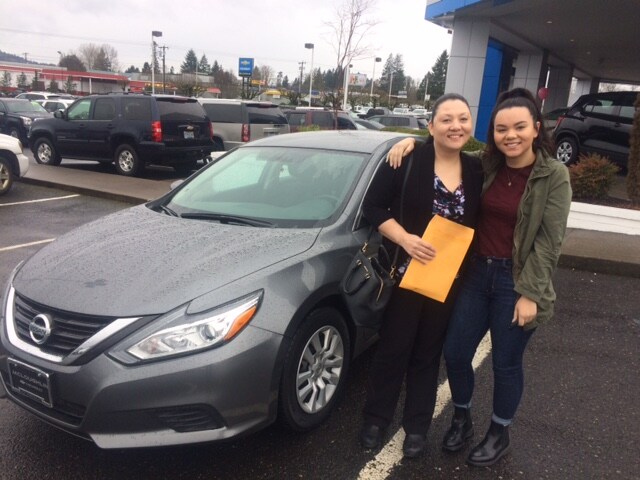 Big thanks to the Sabin family for your business!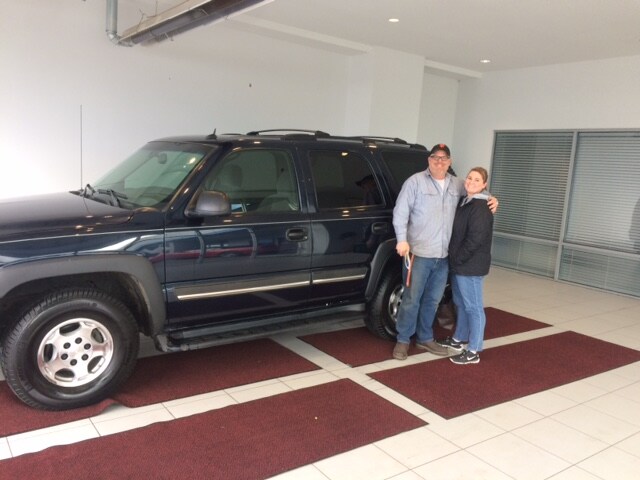 Glad our 2018 Equinox found a good home Stacy!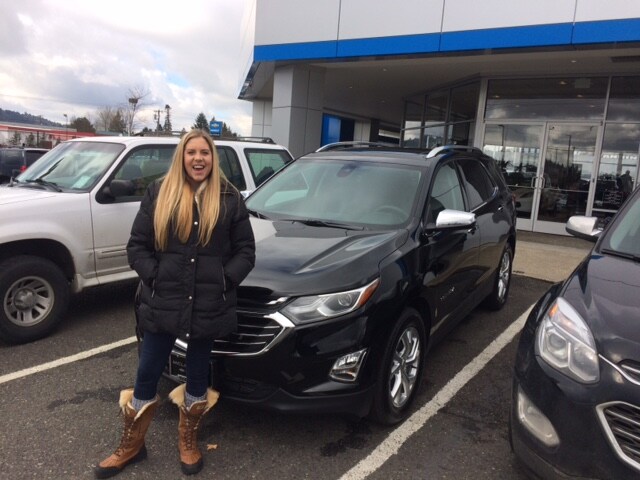 Ilene, Congratulations on your new Benz !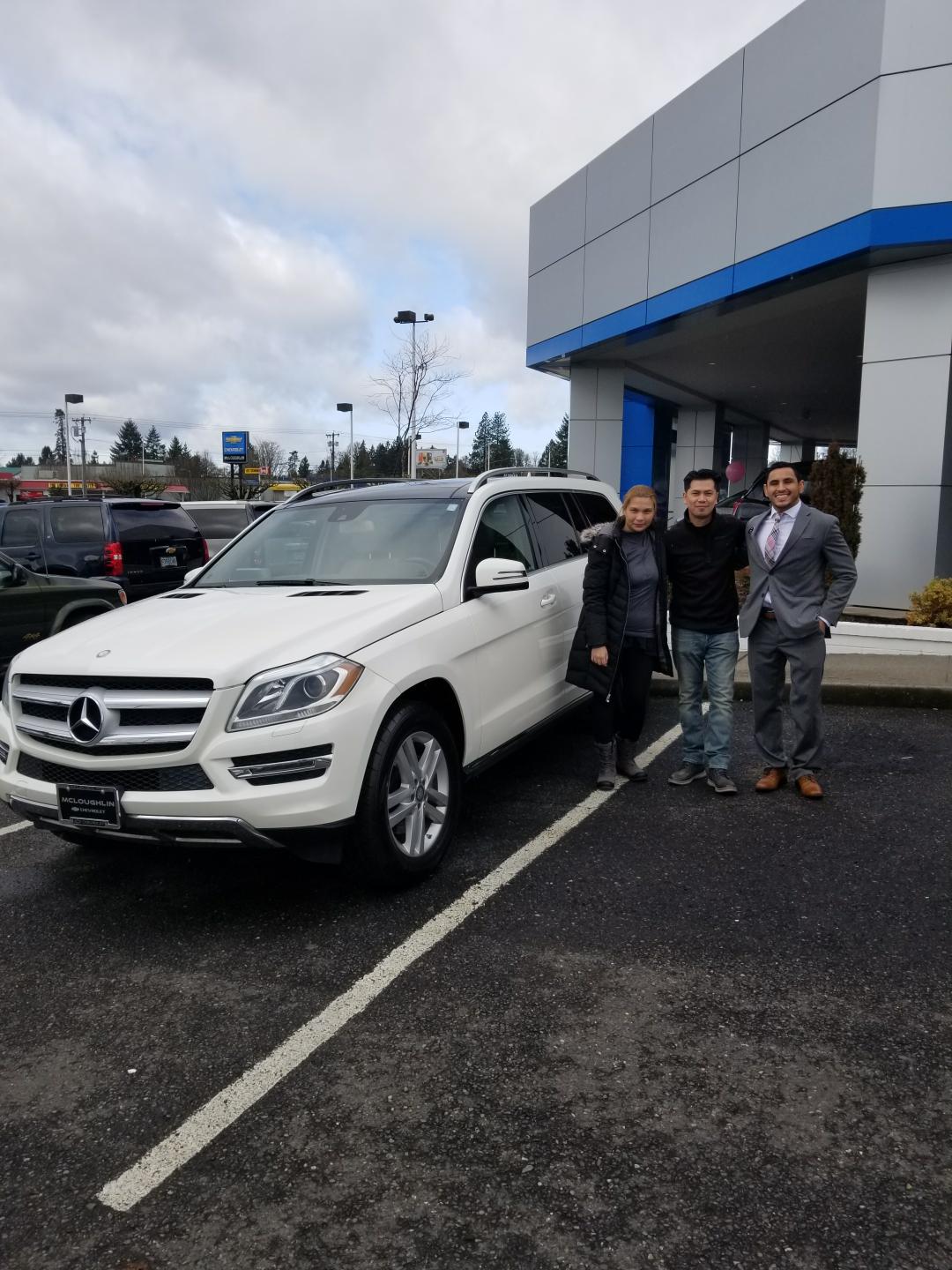 John thank you for your business & enjoy your new ride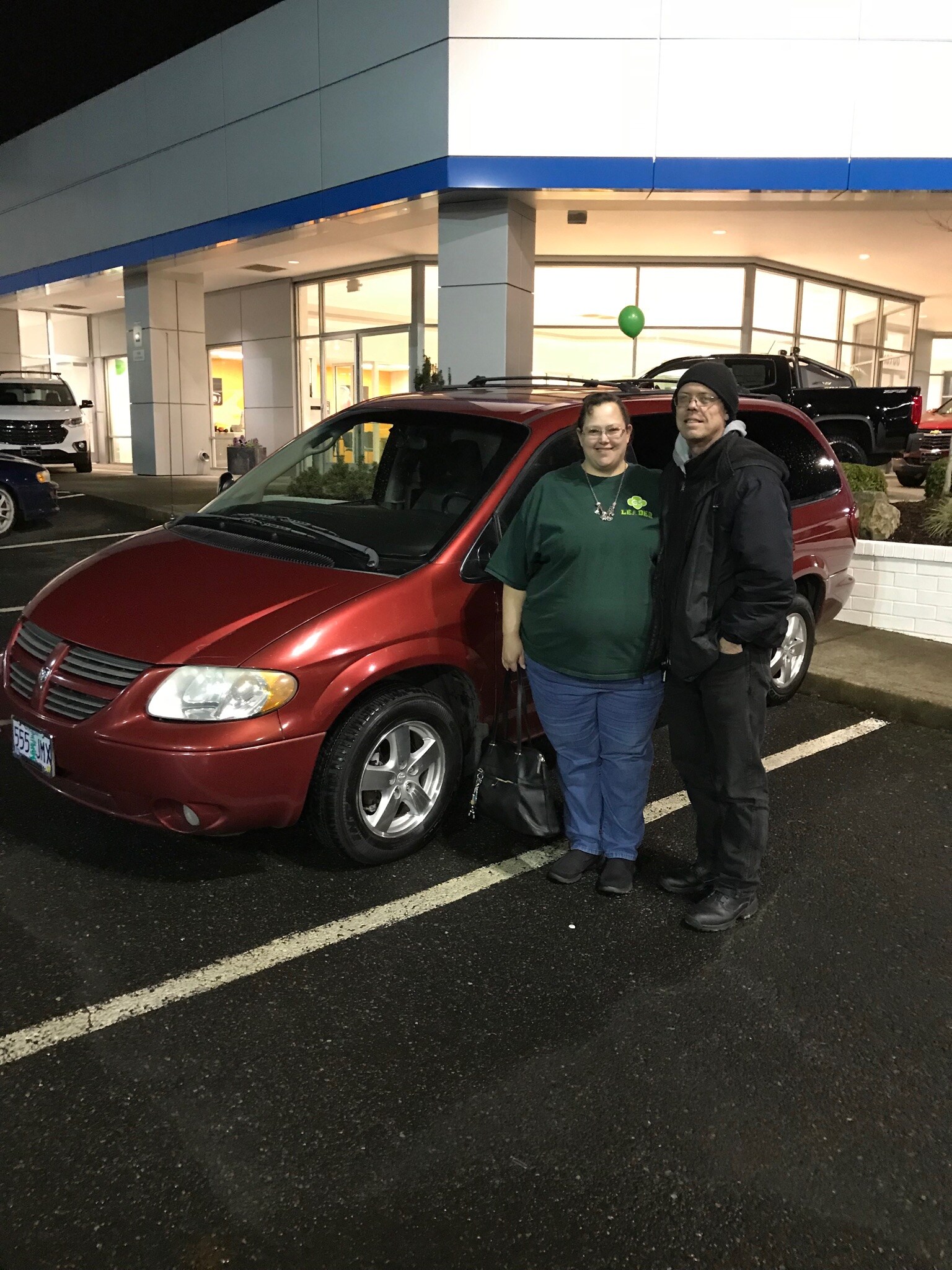 David enjoy your new 2016 Dodge Charger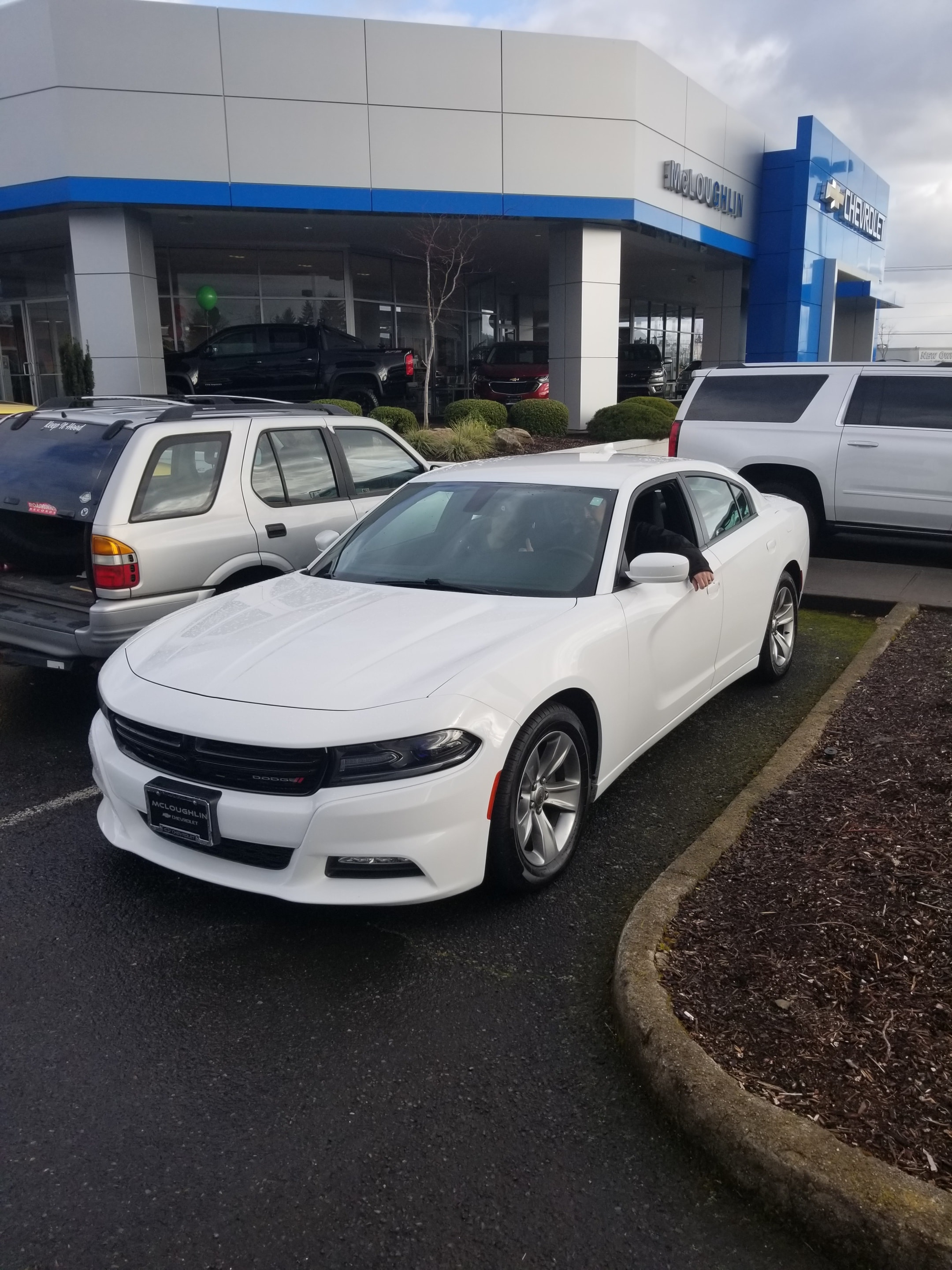 Steve with a new 2018 Chevy Volt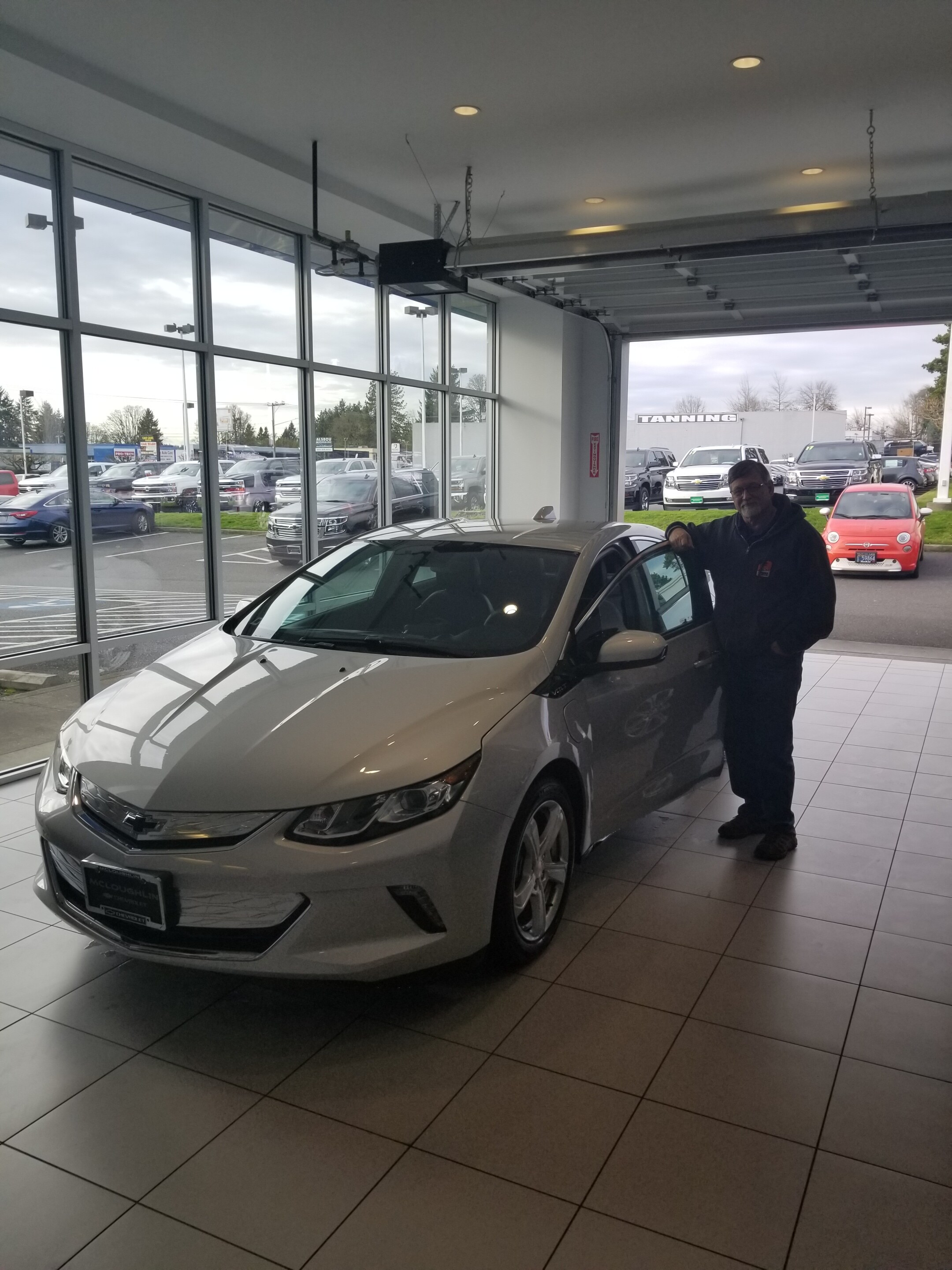 David don't have too much fun in your new 2013 Wrangler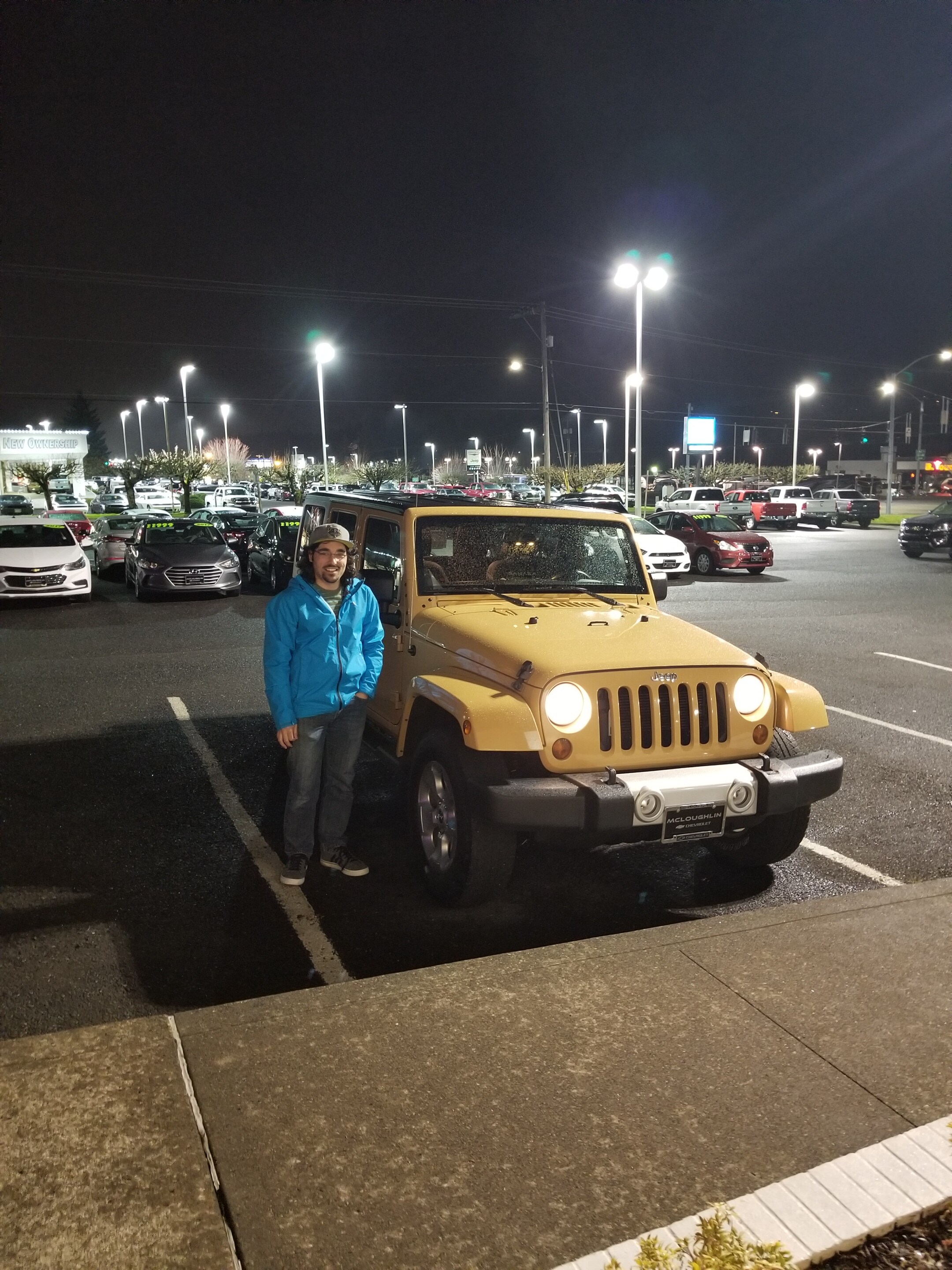 Thank you again Lynnette, enjoy!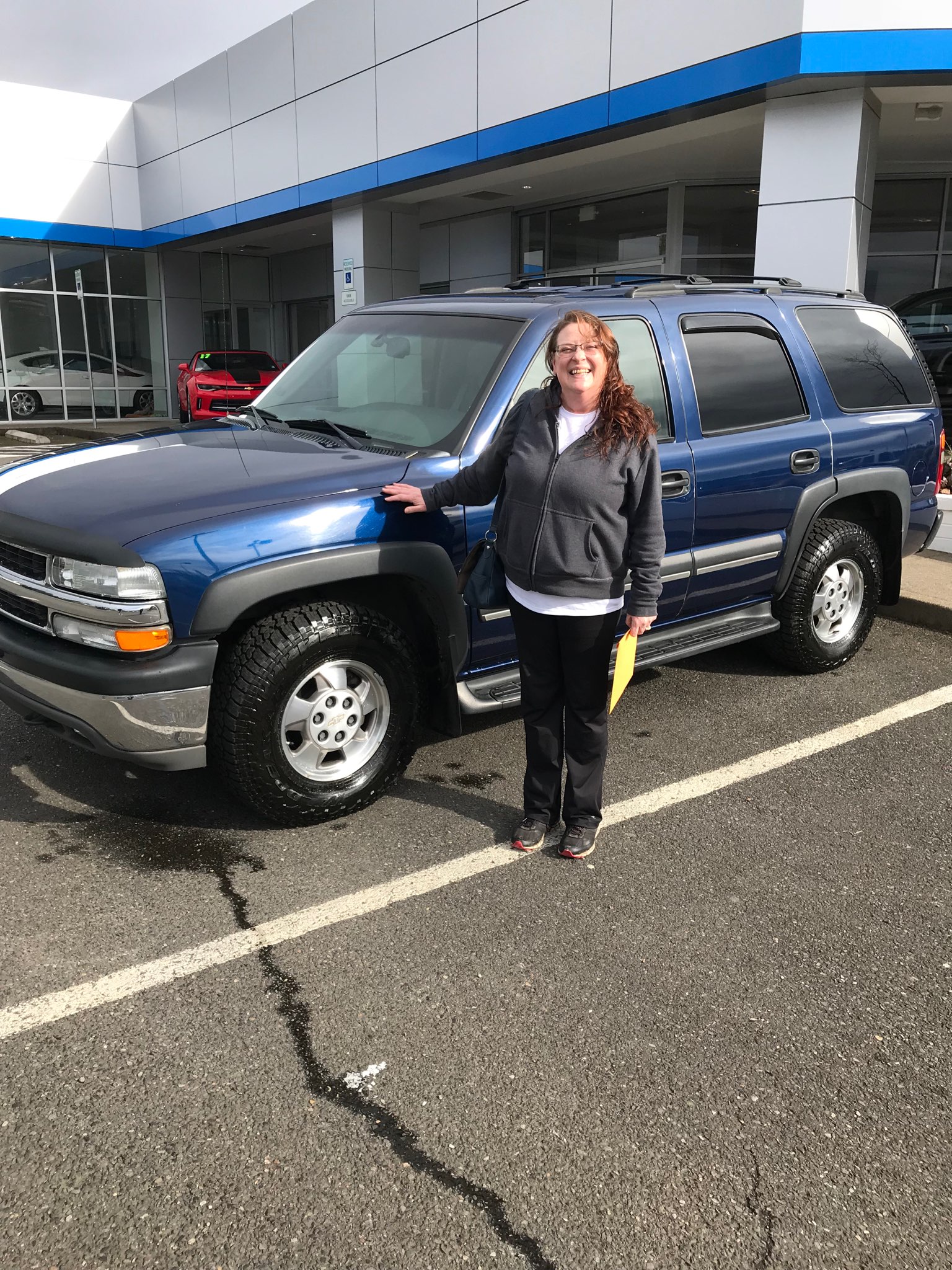 Conratulations Jeffrey on the new ride
Enjoy the new truck Sue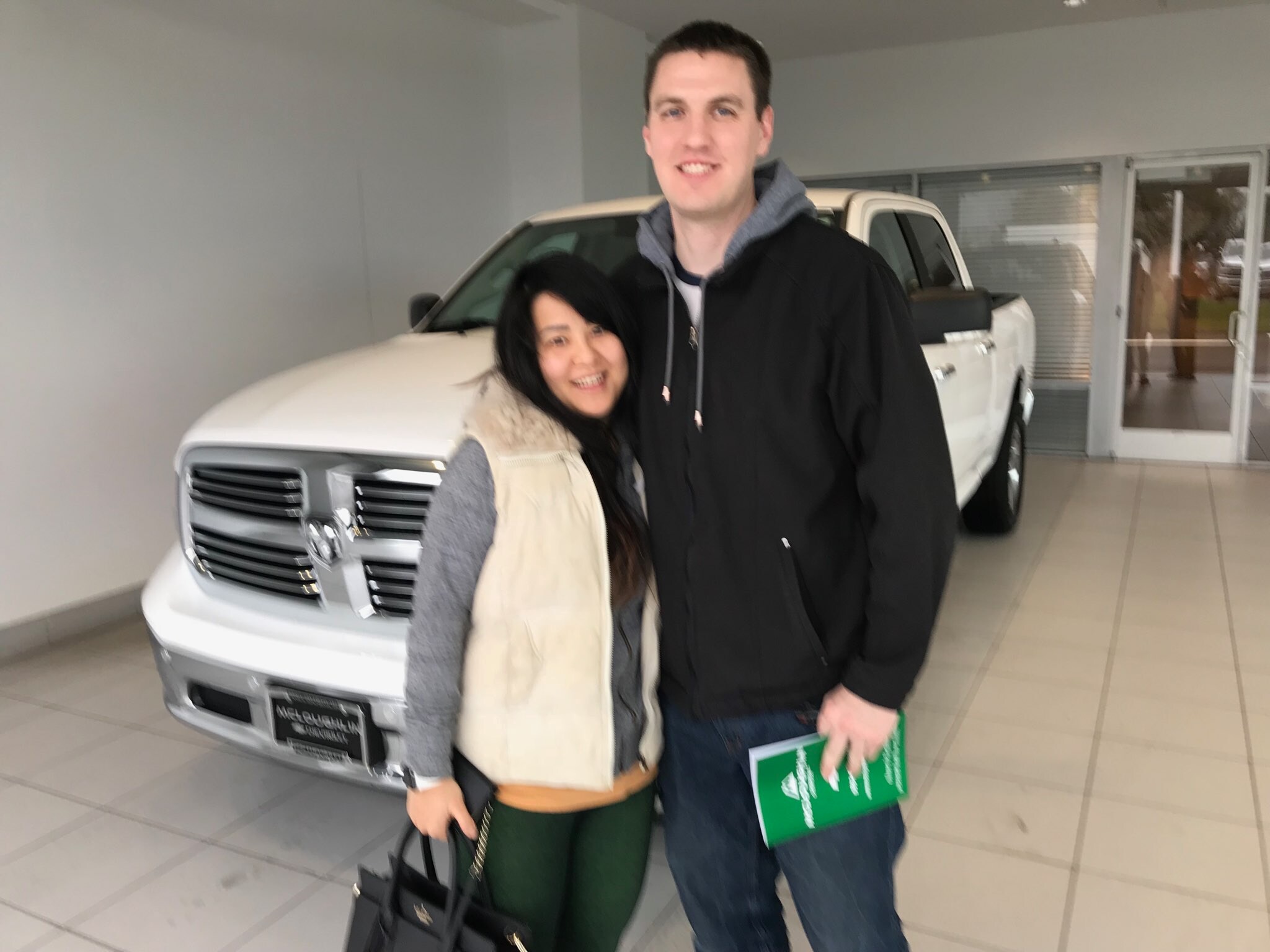 Thank You Joe for your support!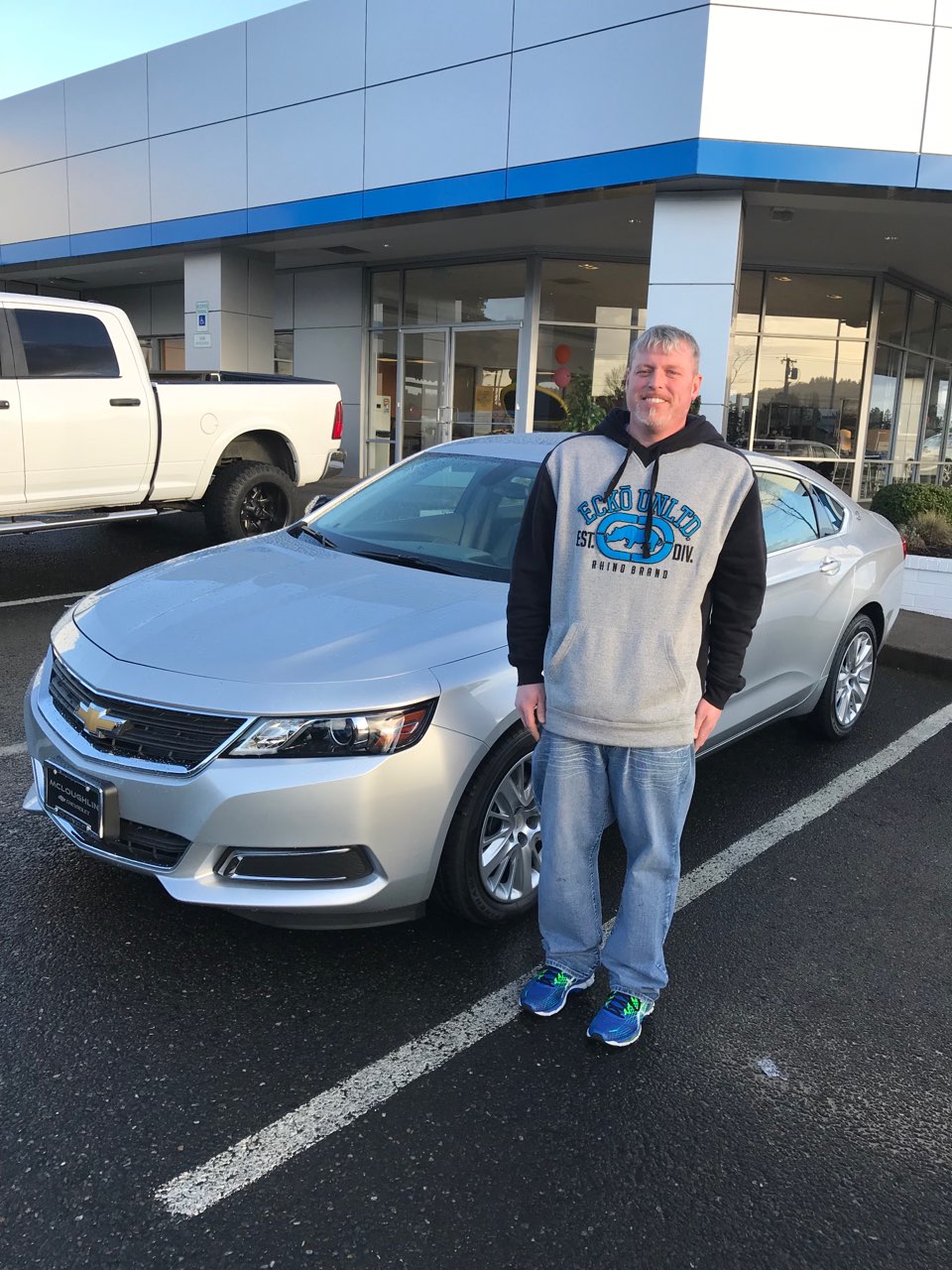 Trisha Harless - 2018 Chevrolet Colorado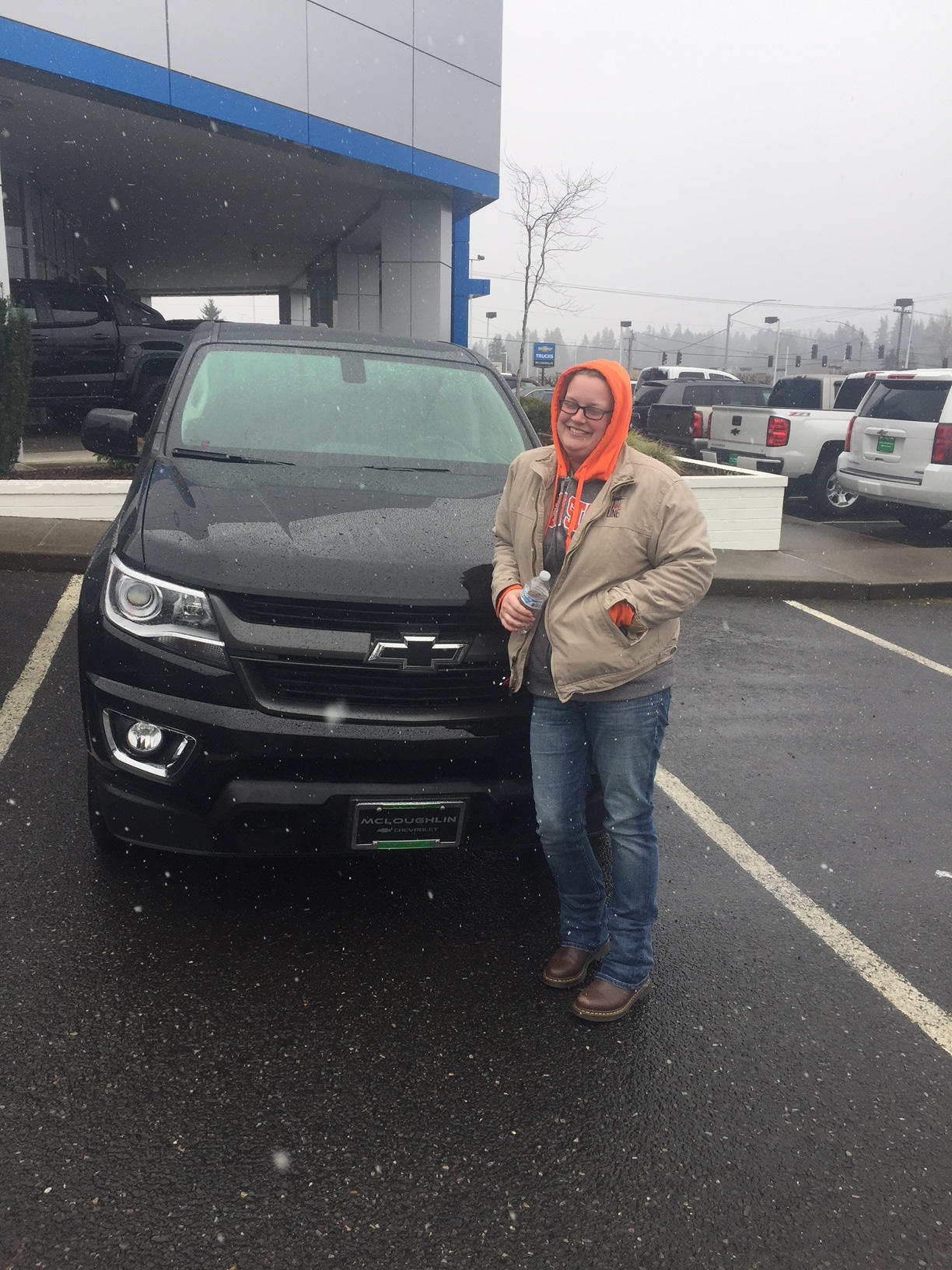 Kienzie Family's new 2017 Chevy Sonic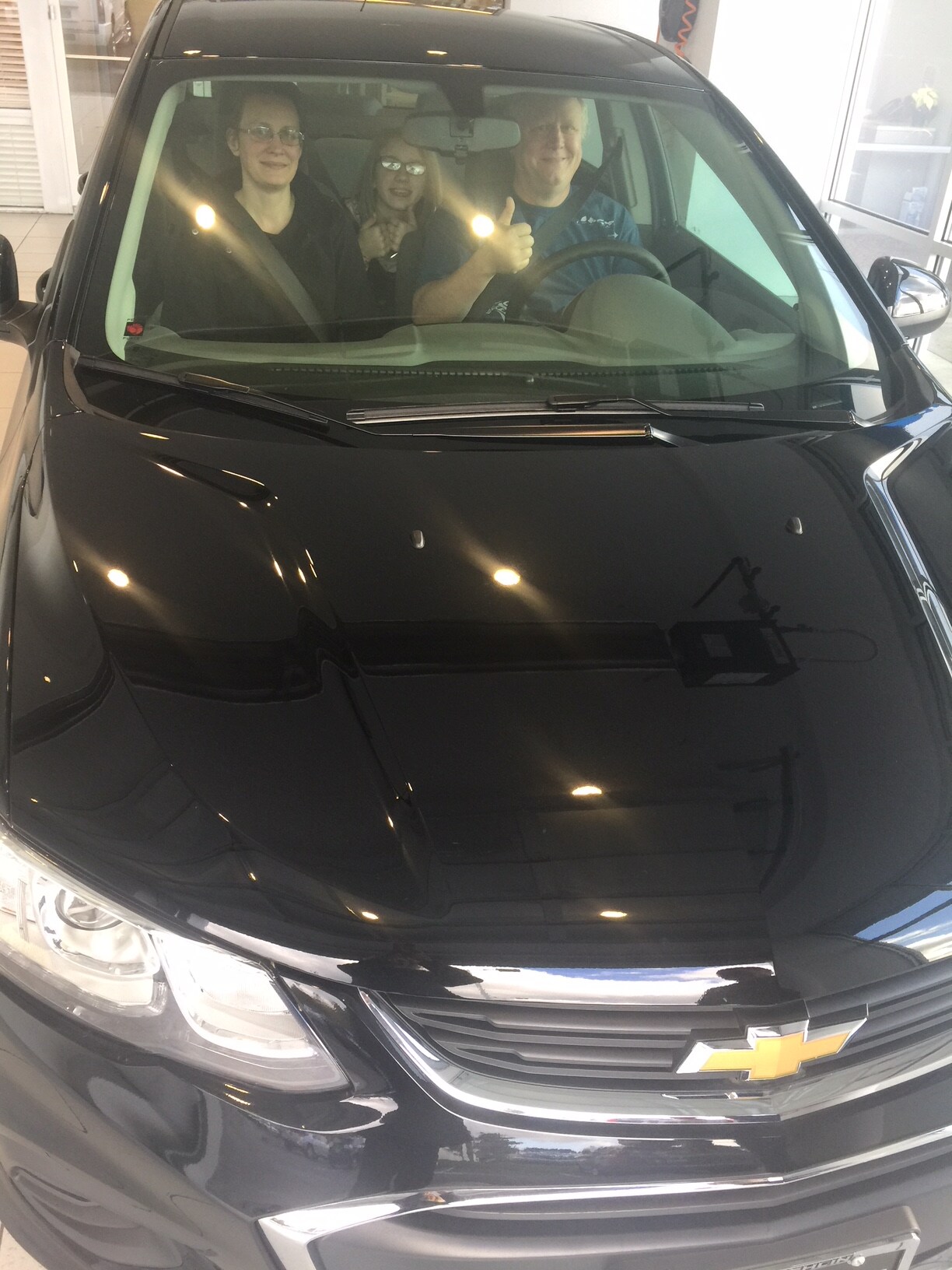 Thank you Omar-Amir! Enjoy your 2014 Range Rover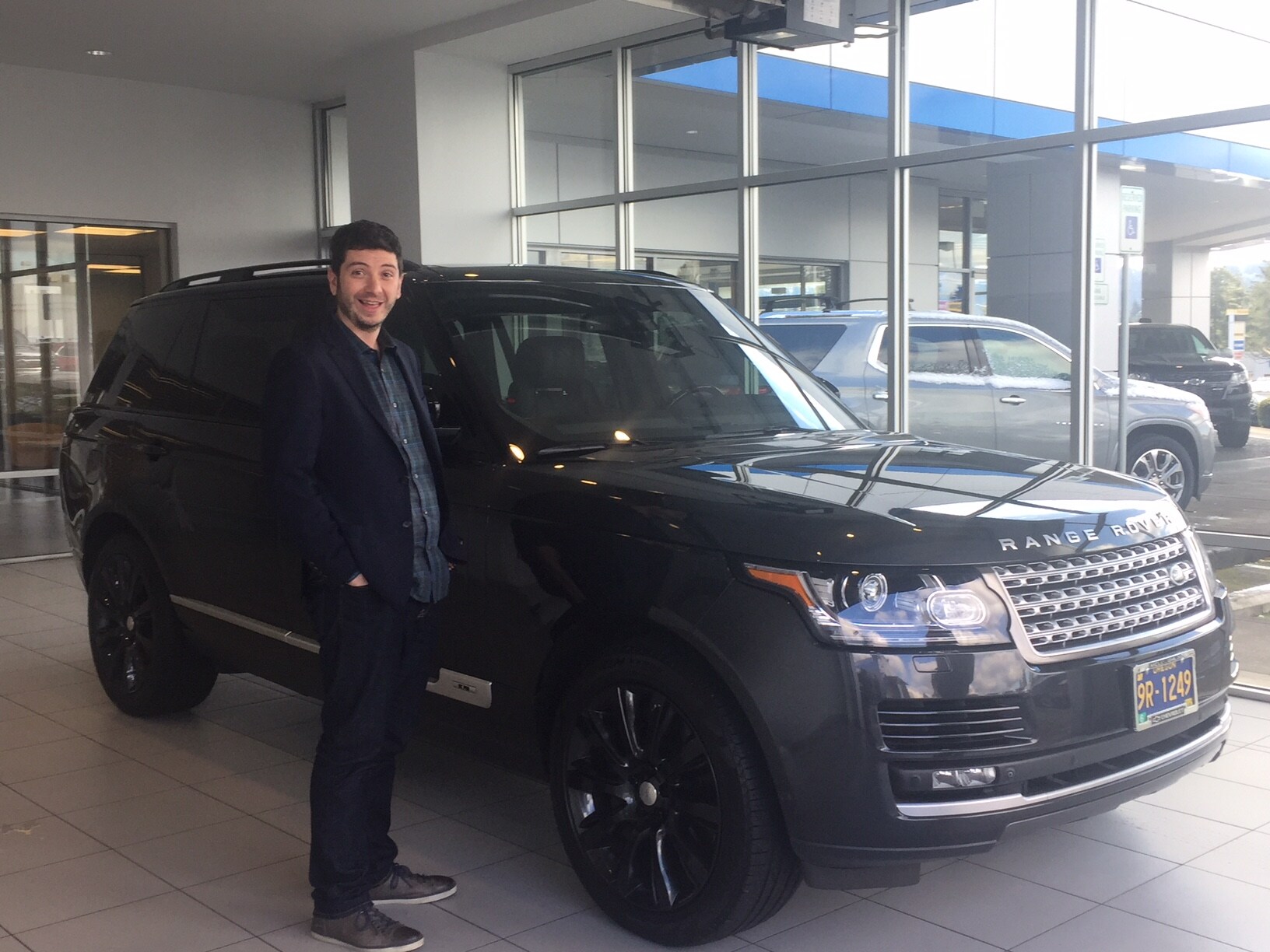 Congrat's Doerner Family on your new 2016 Jeep Renegade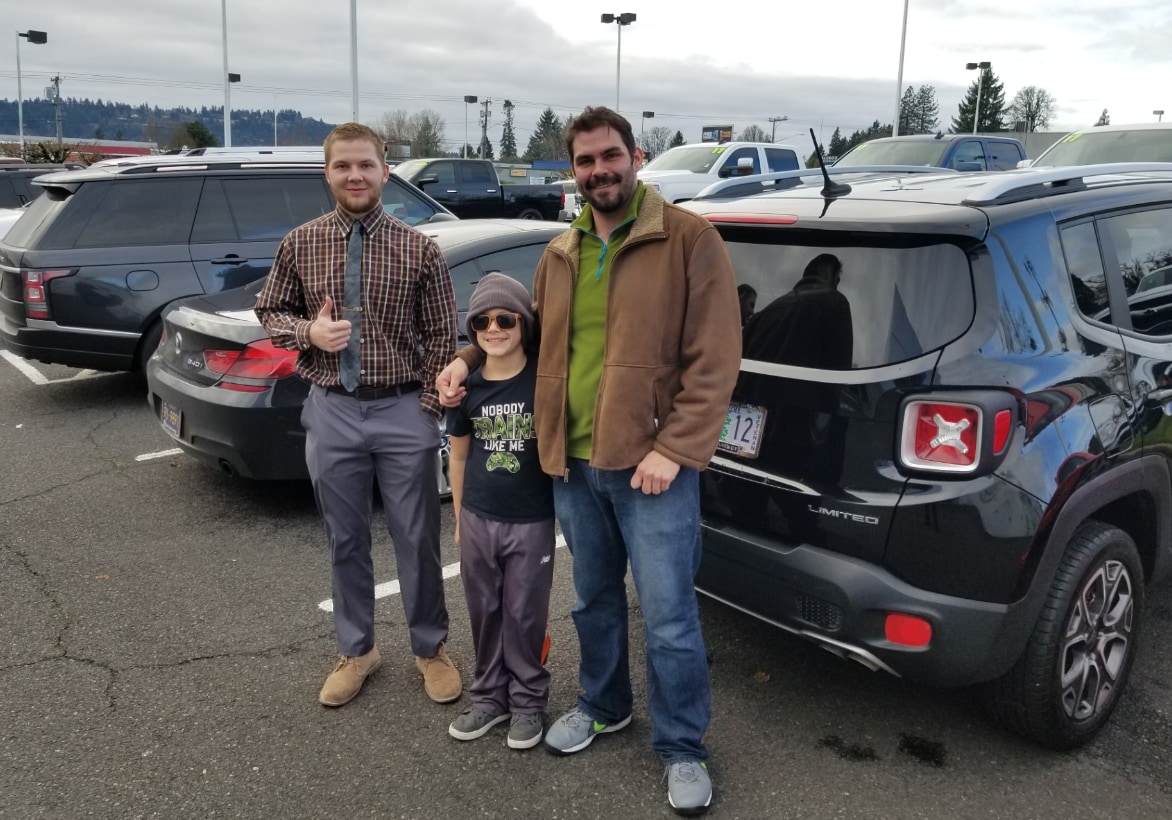 Root Family and Their New 2016 RAM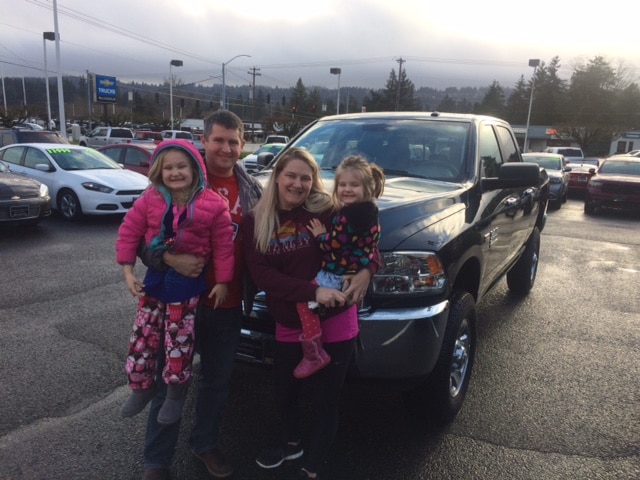 Ferguson Family Looking Good In Their 2018 Chevy Silverado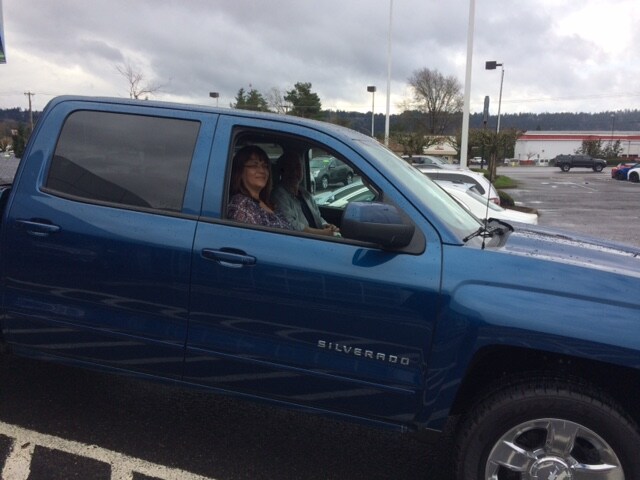 This 2018 Chevy Equinox Is Going Home With Melissa and Kelly Green
Thank you to Ocean Park Mechanical - 2018 Chevy Equinox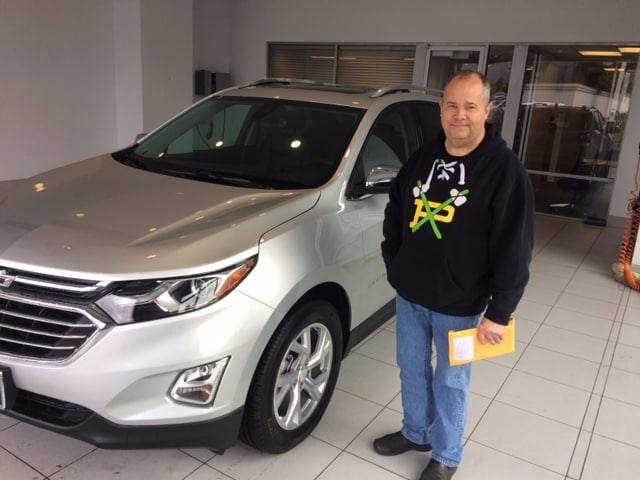 Check Out Heather Peckham In Her New 2014 Nissan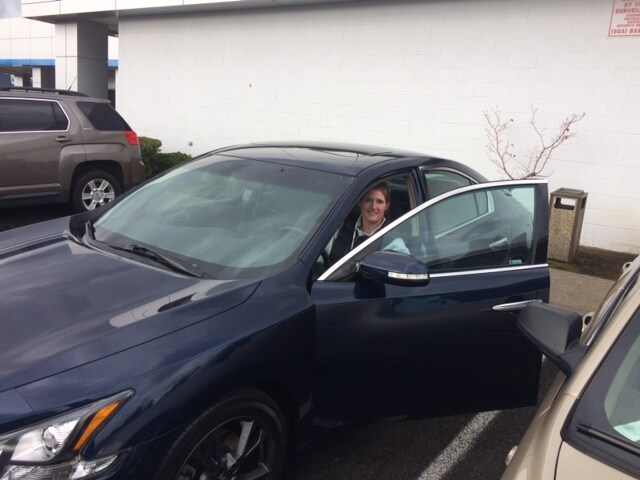 Familia Quintanilla 2017 Silverado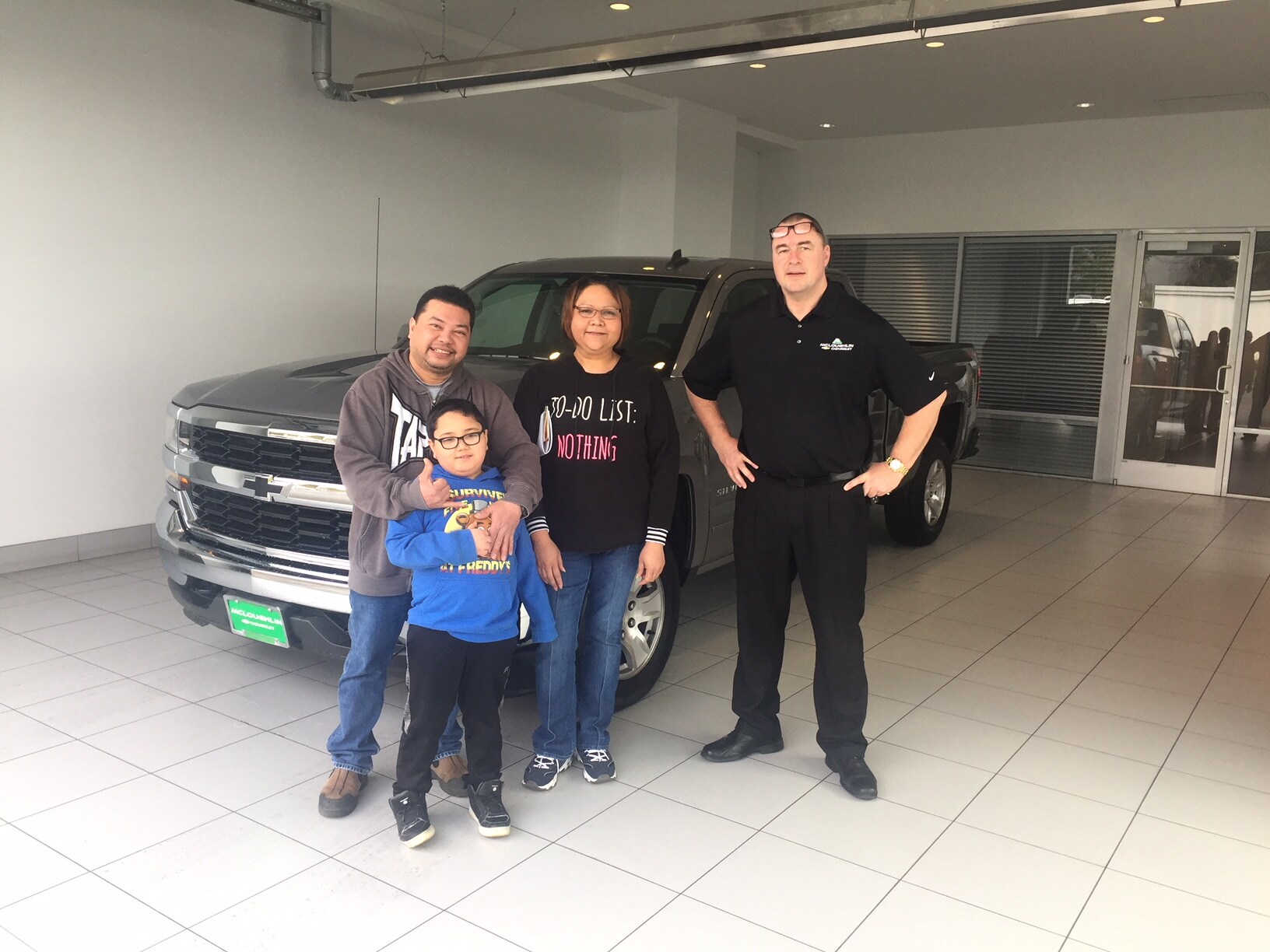 The new Hester Family 2017 RAM 2500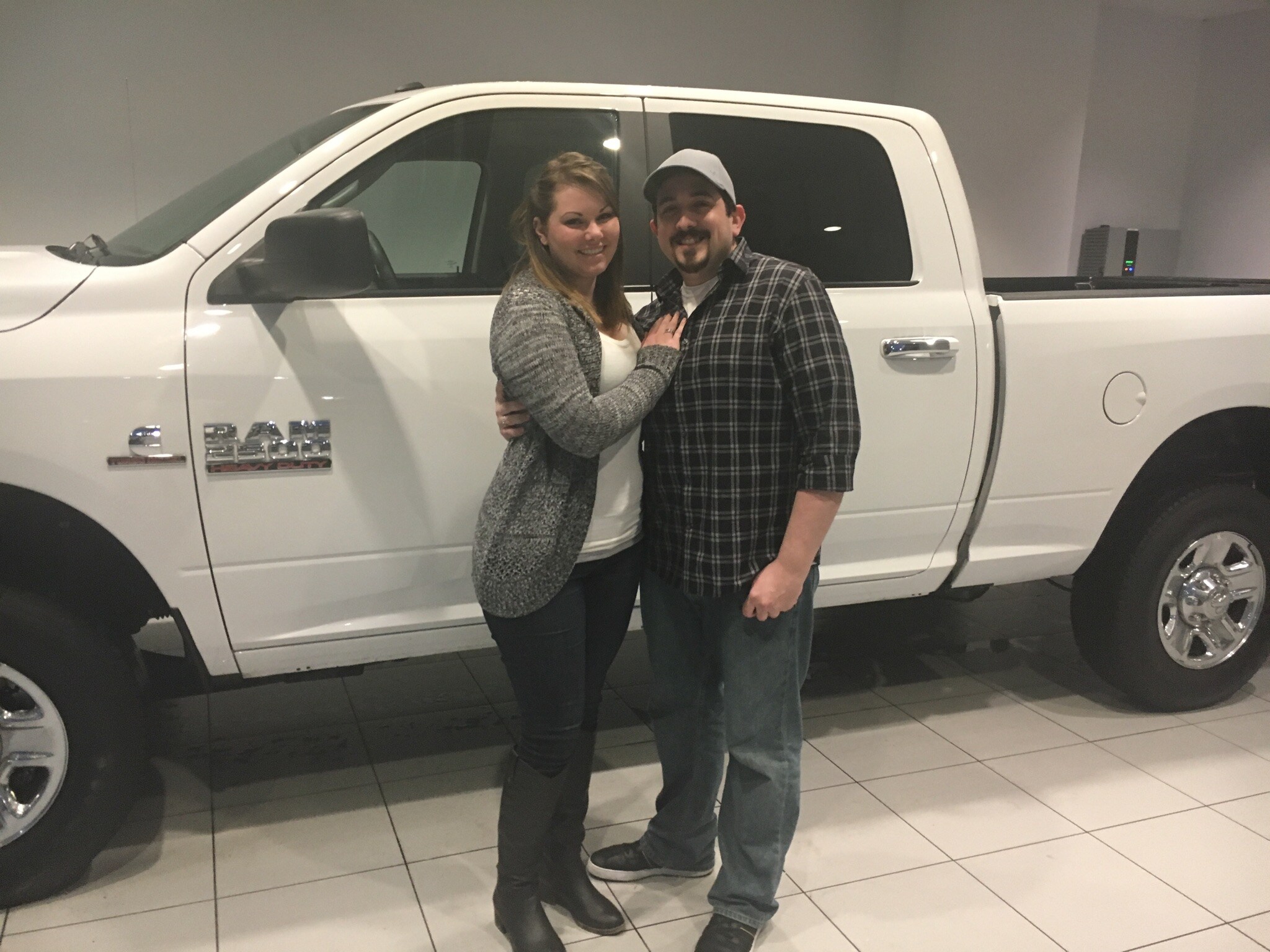 Regina Lagging is ready to drive off in her new 2016 Expedition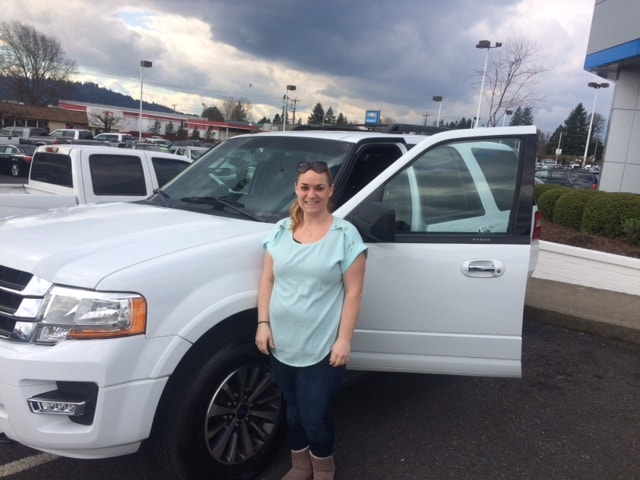 Congratulations on the the new 2015 Tacoma Anderson family!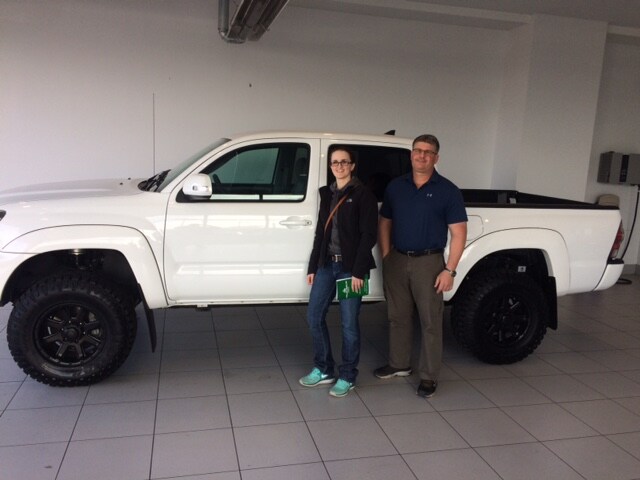 Check out the Winz family's new 2018 Chevy Silverado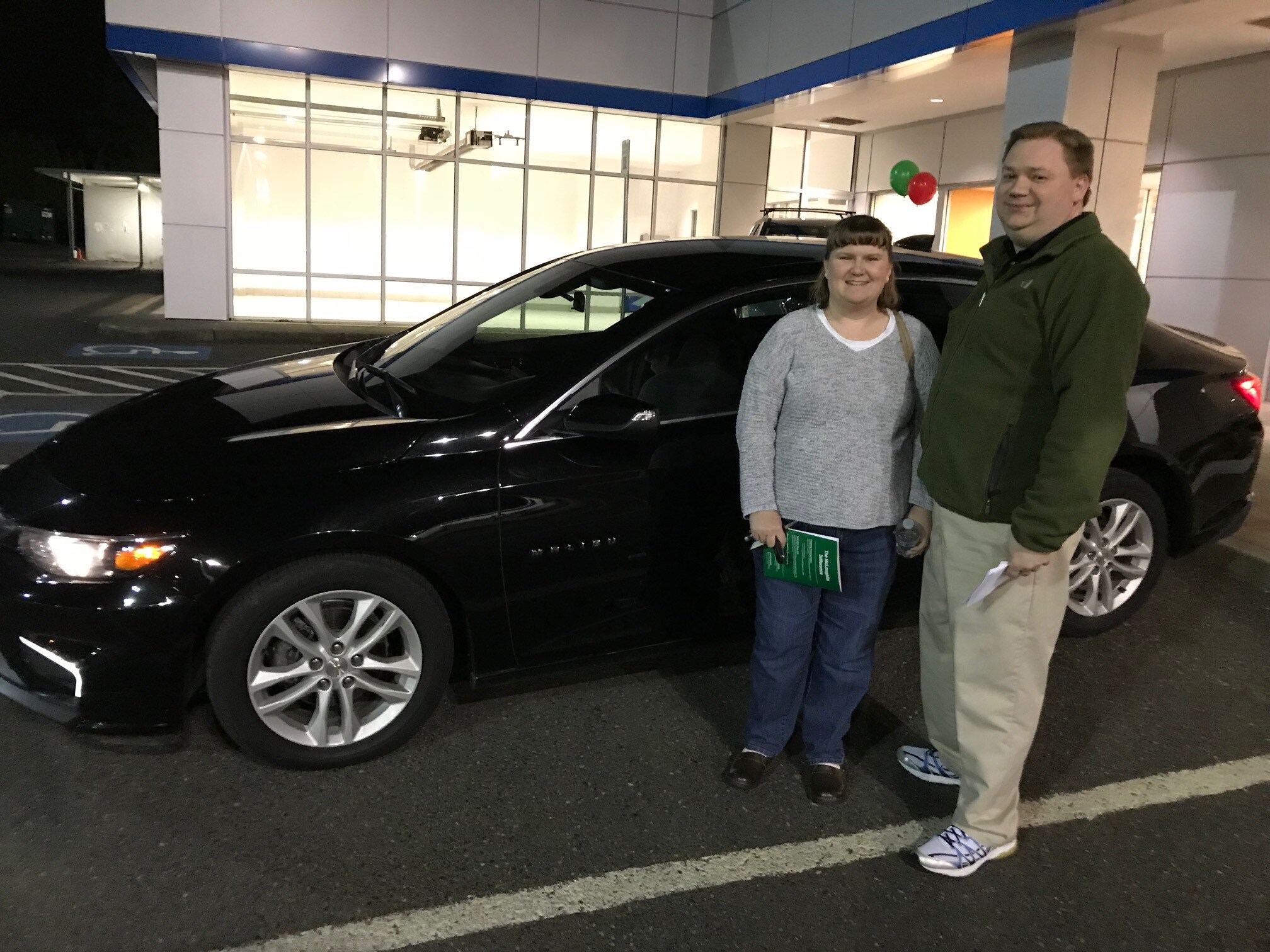 Thank You Thomas Middaugh for choosing McLoughlin Chevy! PS nice 2018 Chevy Tahoe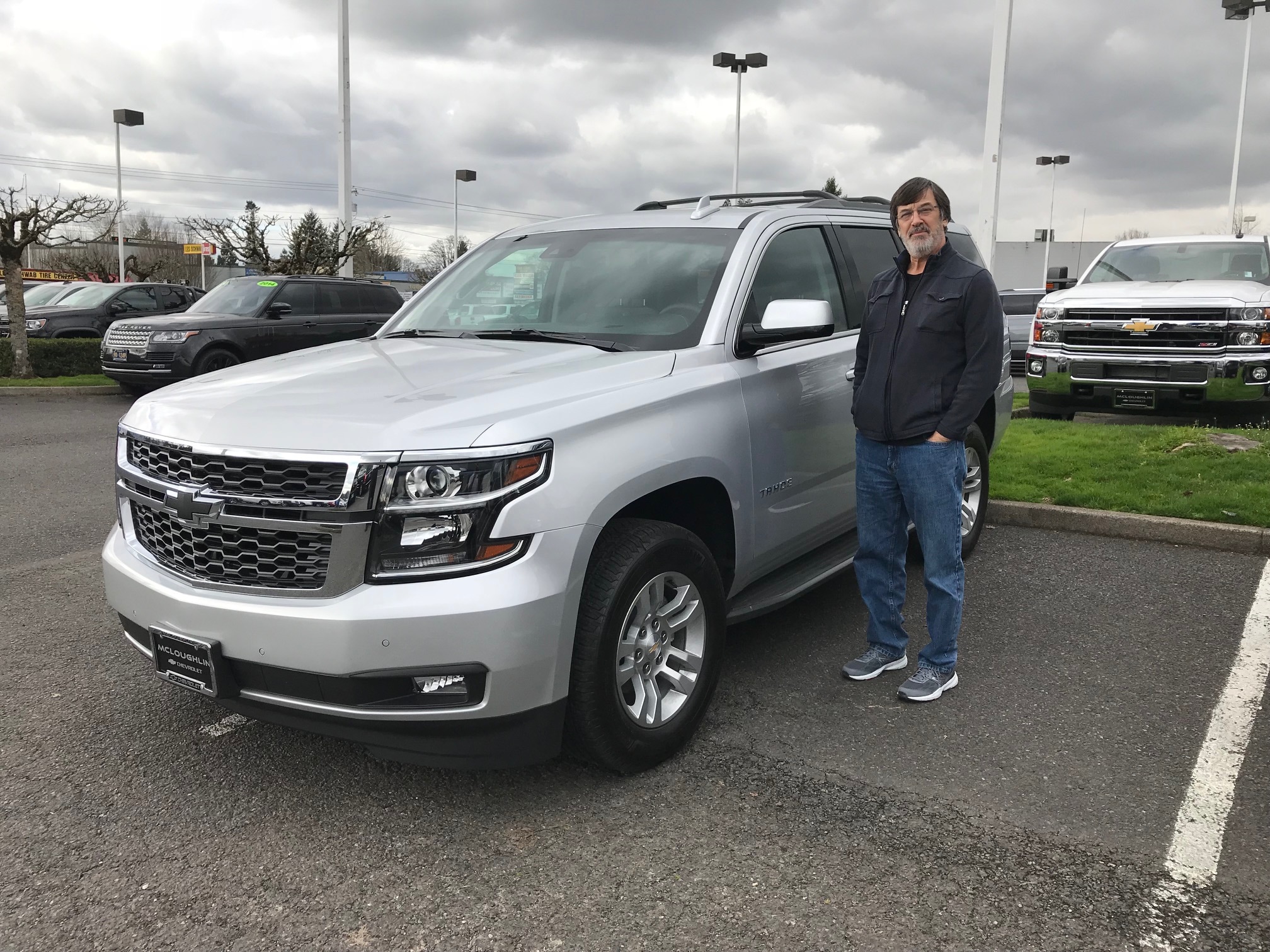 Check out the Mears Family's new 2017 Dodge Ram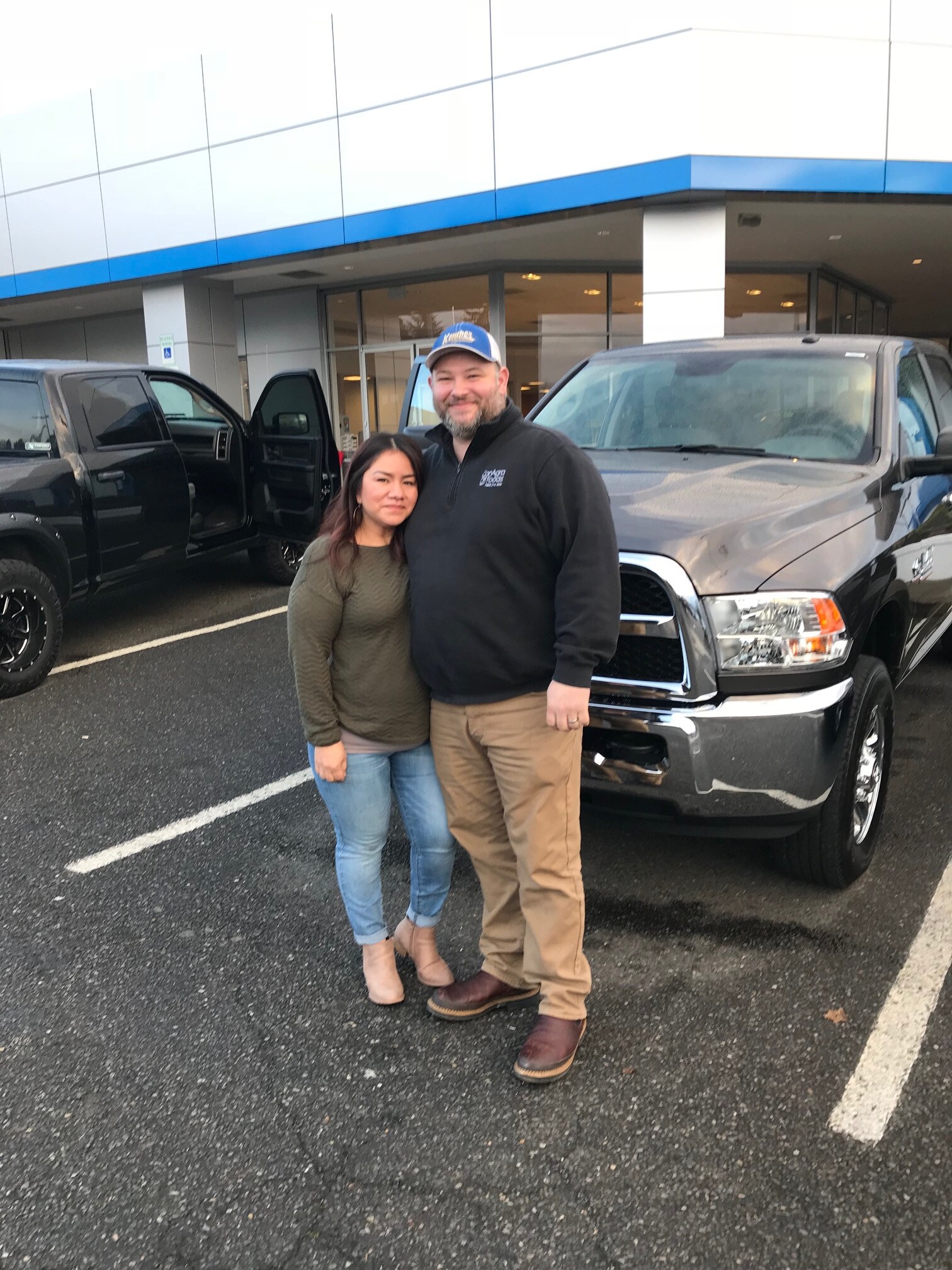 Contratulations Marlene Ness on your new 2018 Tahoe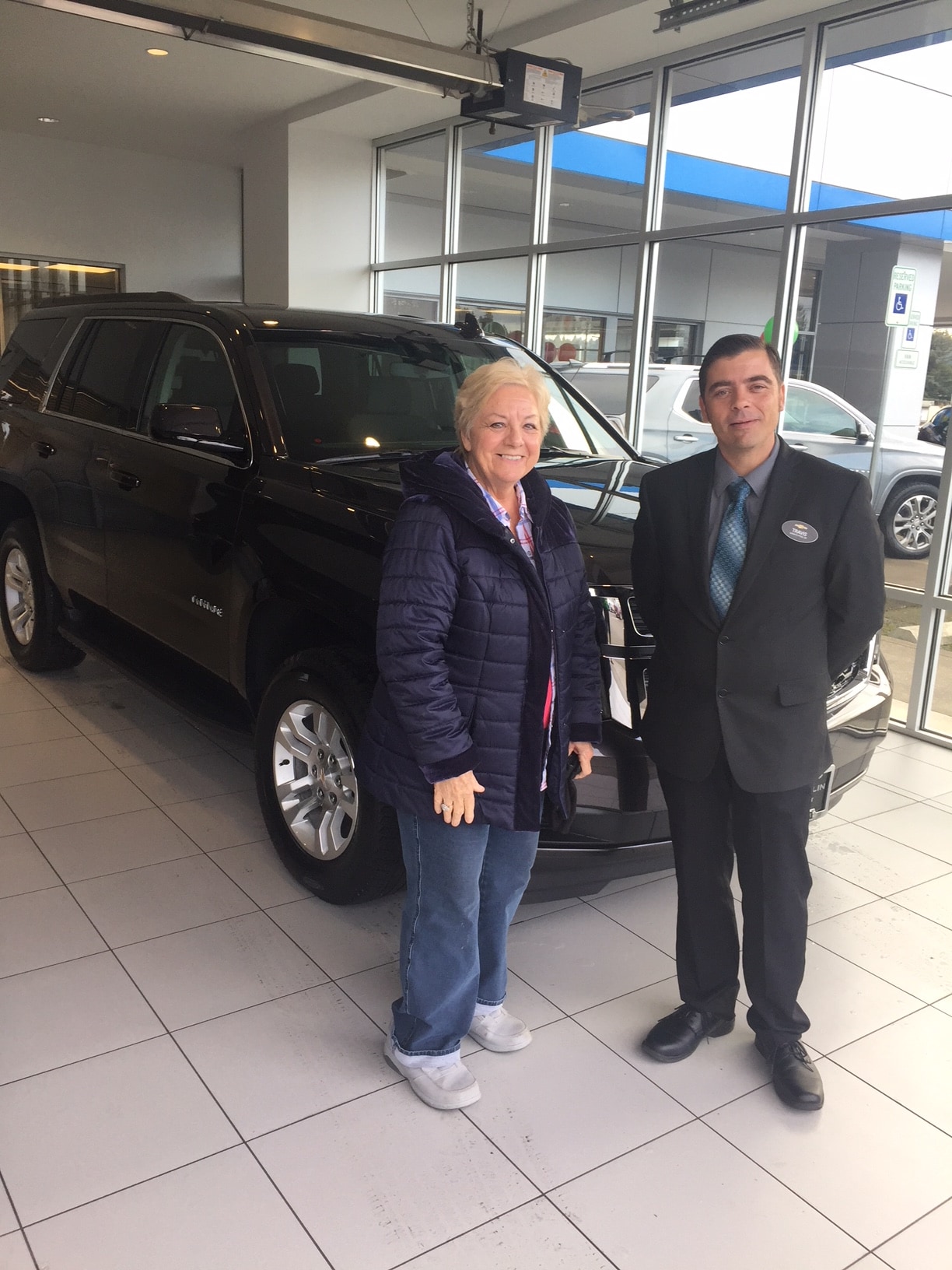 Thank You Drew Family For Choosing McLoughlin Chevrolet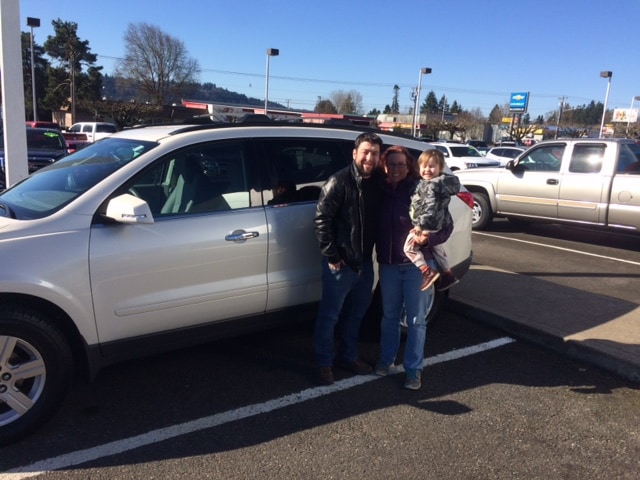 Enjoy your new 2017 Chevy Cruze Anderson Family!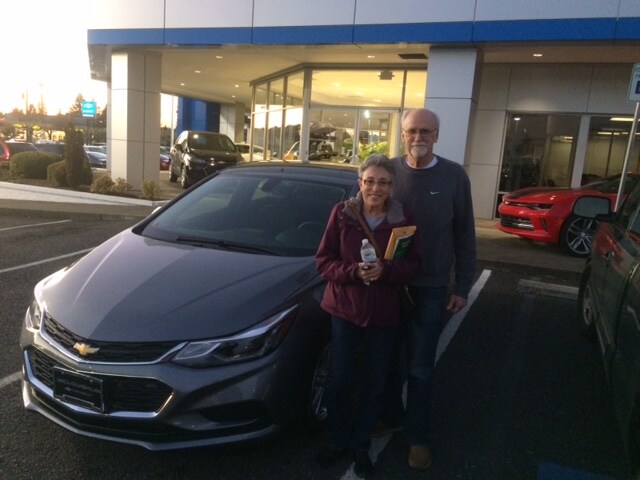 Contratulations Jose on your new 2016 Impala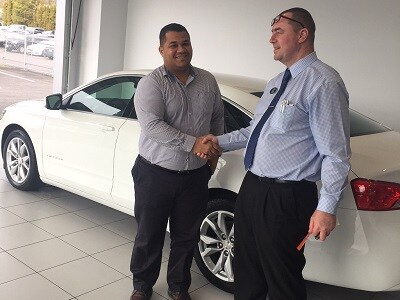 Enjoy your 2017 Chevrolet Equinox Paul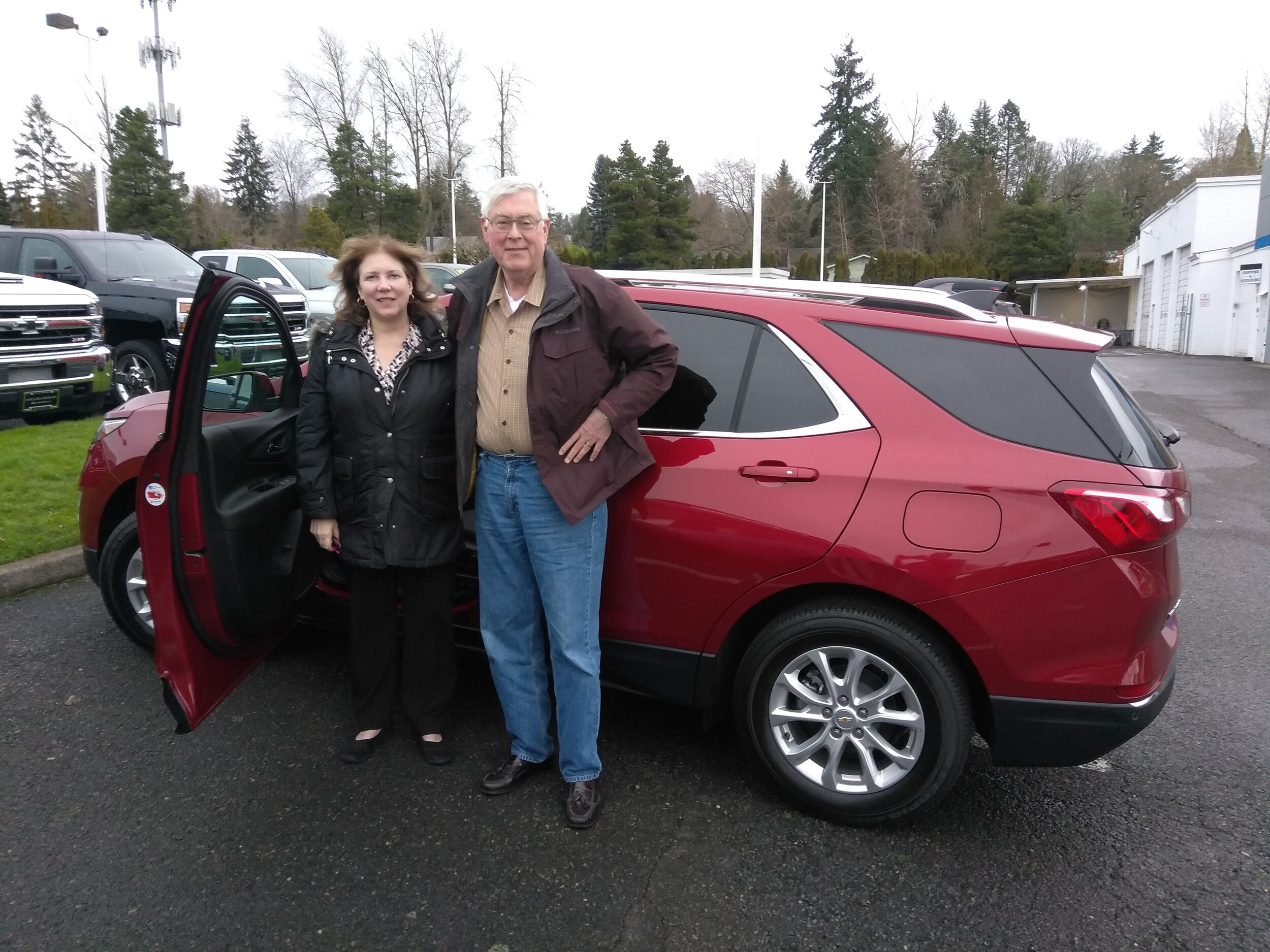 The new Hester Family 2017 RAM 2500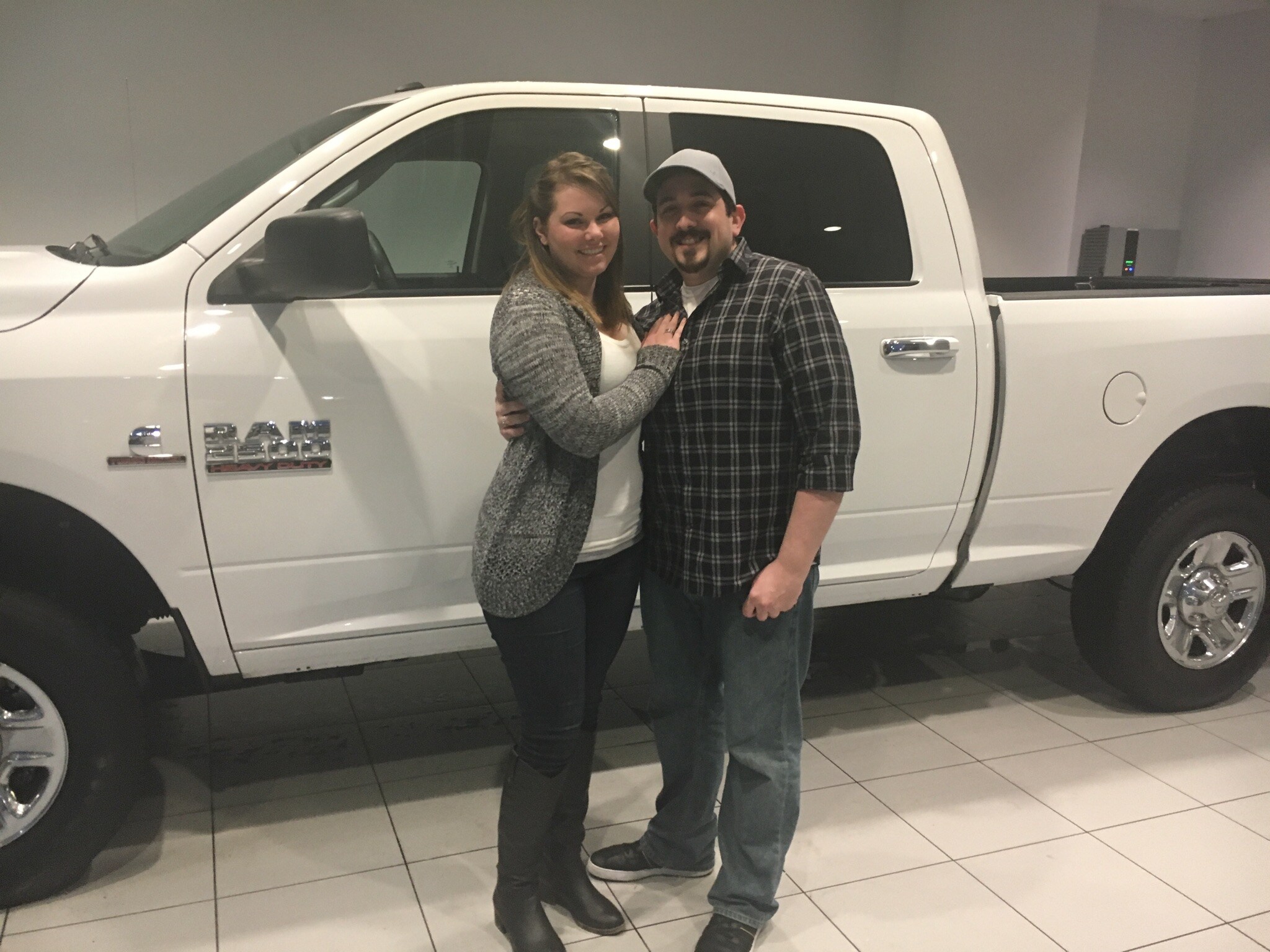 The Zielinski Family is ready to drive off in their new 2014 Chevy Silverado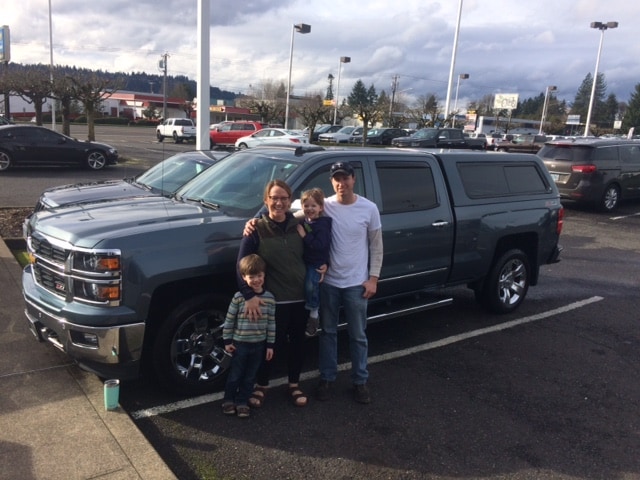 Congratulations on the the new 2017 Charger Roulhac Family!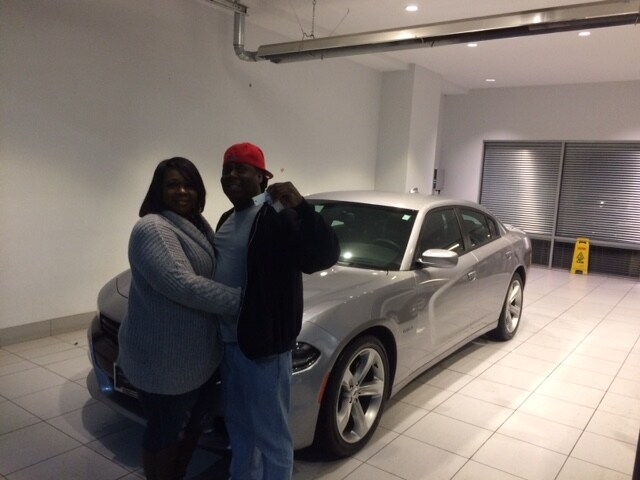 Check out the Suarez Family's new 2018 Chevy Silverado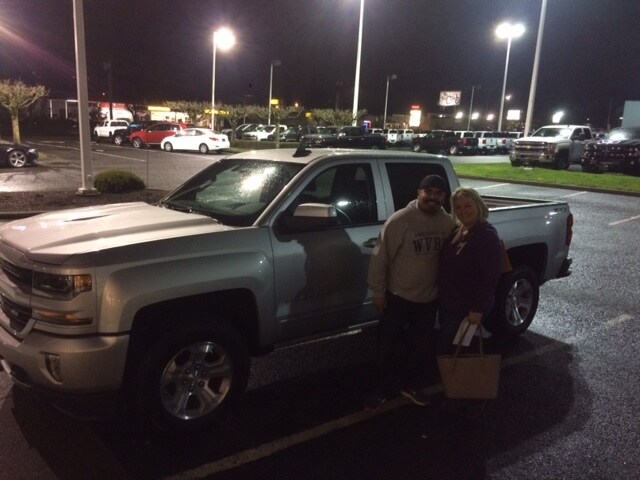 Thank You Daniel for choosing McLoughlin Chevrolet! PS nice 2018 Chevrolet Silverado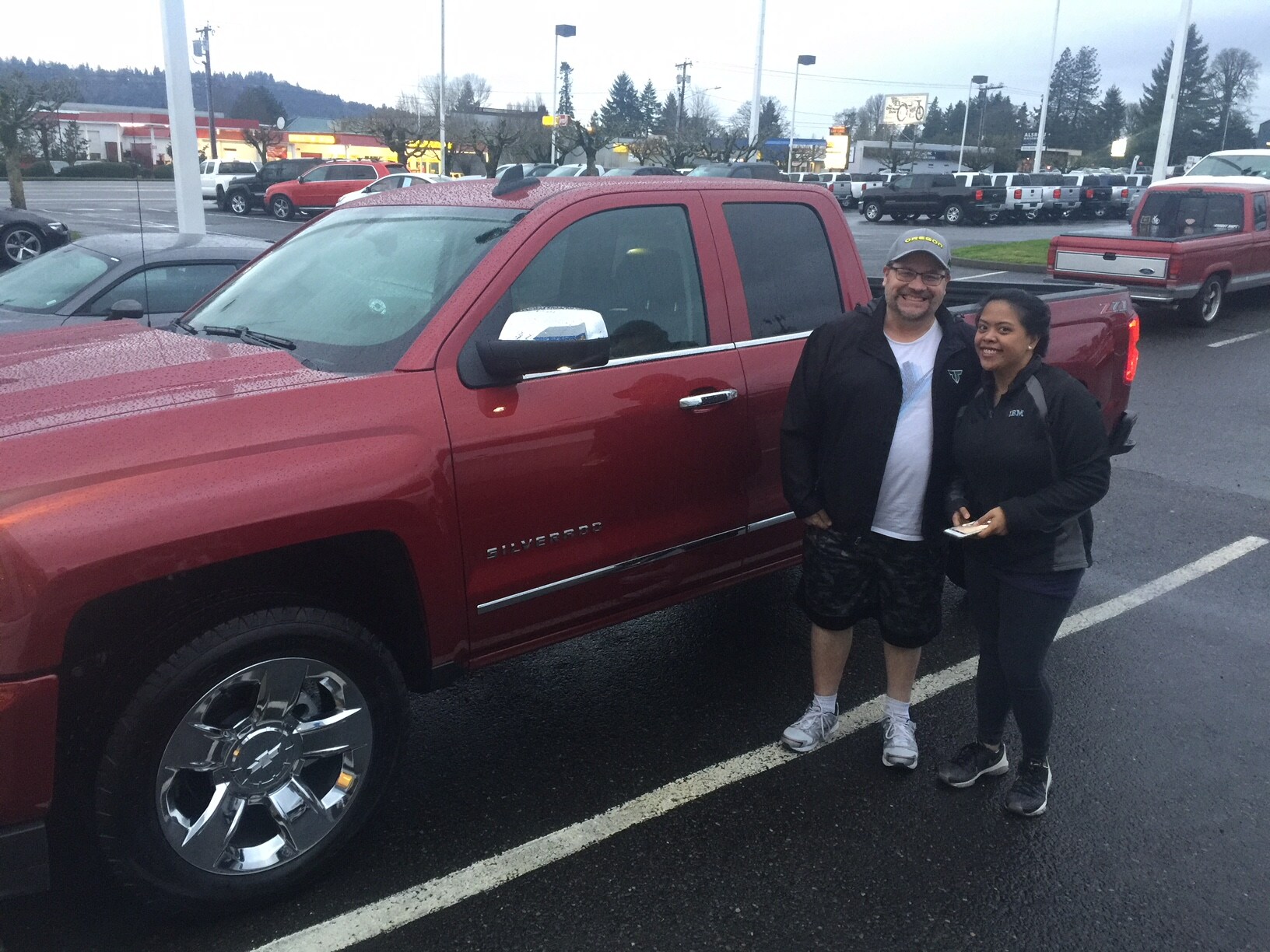 Thanks for the good vibes & congratulations on your 2016 Volt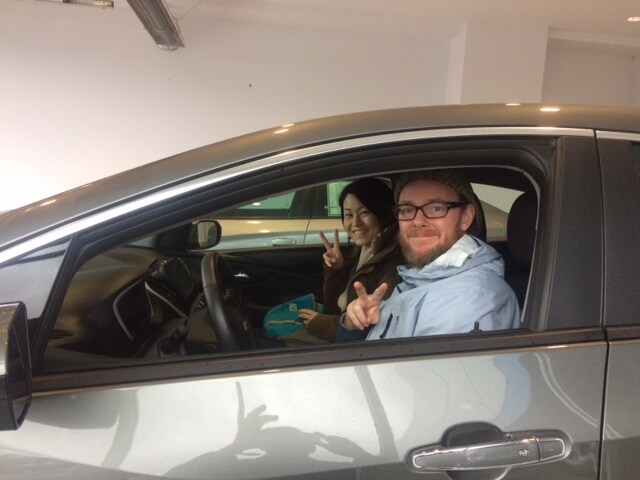 Enjoy your new 2013 Silverado Mr & Mrs Vazquez !